Elephant Revival
Parking: 4:00p

Gates : 5:00p

Music: 7:00p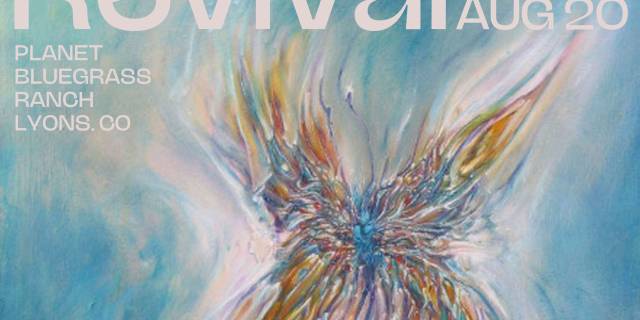 500 W Main Street Lyons, CO 80540
Elephant Revival revived! We are very pleased to announce that Elephant Revival will be joining together again to perform a special show at the home grounds of Planet Bluegrass in Lyons, CO in August 2022!
Special Guest: Covenhoven


We played our last show amidst uncertainty and excitement to the majesty of a packed Red Rocks atmosphere in May of 2018. The music echoed off the canyon walls with an impassioned vastness. The reverberation of these memories can still be felt by the band as well as the enthusiasm by those that continue to encourage us to share what we have created together without end. The last four years have been a tumultuous and transformational time for many. Your encouragement and good wishes have been a beacon of light throughout the stormy seas. Thank you for your love and support; we are grateful.

We cannot think of a more wondrous place to share the songs again.