Mabon Schedule
Mabon Schedule
A Harvest Concert Series
Mabon Schedule
Main Stage Concert Series Schedule
Saturday
September 17 Sep 17
Parking
19680 St Vrain Dr, Lyons, CO 80540
2:00 pm
Andrew Marlin
4:00 - 5:15pm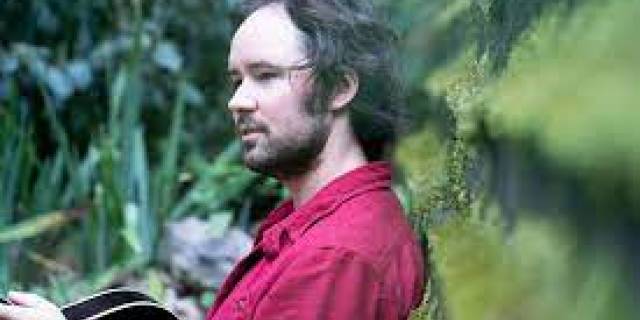 Andrew Marlin of Watchhouse (formerly Mandolin Orange) is a Songwriter, multi-instrumentalists and producer based in Chapel Hill, NC.
Big Richard
5:30 - 6:45 pm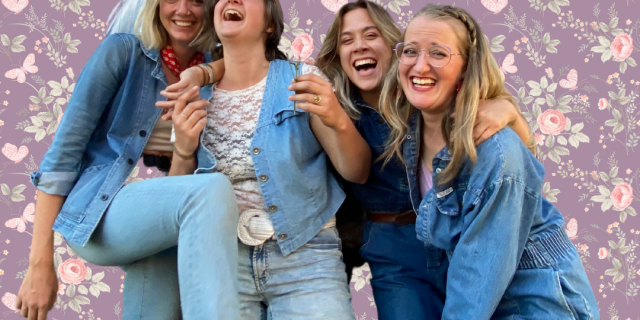 What began as an all-female festival collab quickly morphed into a serious passion project driven by sisterhood, harmony and humor……along with the shared desire to rage fiddle tunes and upset middle aged men with unapologetic and sometimes-shocking stage banter. Big Richard is a neo-acoustic super group made up of well established Colorado musicians: Bonnie Sims on mandolin, Joy Adams on cello, Emma Rose on bass + guitar and Eve Panning on fiddle. The future of this group is big and rising fast.
Thee Sacred Souls
7:15 - 8:30 pm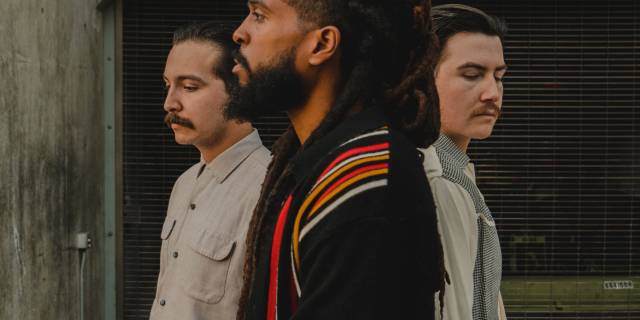 For Thee Sacred Souls, the first time is often the charm. The band's first club dates led to a record deal with the revered Daptone label; their first singles racked up more than ten million streams in a year and garnered attention from Billboard, Rolling Stone, and KCRW; and their first fans included the likes of Gary Clark Jr., The Black Pumas, Princess Nokia, and Timbaland. Now, the breakout San Diego trio is ready to deliver yet another landmark first with the release of their self-titled debut.
"Every step of the way has just been so organic," says drummer Alex Garcia. "Things just seem to happen naturally when the three of us get together."
Indeed, there's something inevitable about the sound of Thee Sacred Souls, as if Garcia and his bandmates—bassist Sal Samano and singer Josh Lane—have been playing together for a lifetime already. Produced by Bosco Mann (aka Daptone co-founder Gabriel Roth), Thee Sacred Souls is a warm and textured record, mixing the easygoing grace of sweet '60s soul with the grit and groove of early '70s R&B, and the performances are utterly intoxicating, with Lane's weightless vocals anchored by the rhythm section's deep pocket and infectious chemistry. Hints of Chicano, Philly, Chicago, Memphis, and even Panama soul turn up here, and while it's tempting to toss around labels like "retro" with a deliberately analog collection like this, there's also something distinctly modern about the band that defies easy categorization, a rawness and a sincerity that transcends time and place.
Emmylou Harris featuring Watchhouse
9:00 - 10:30 pm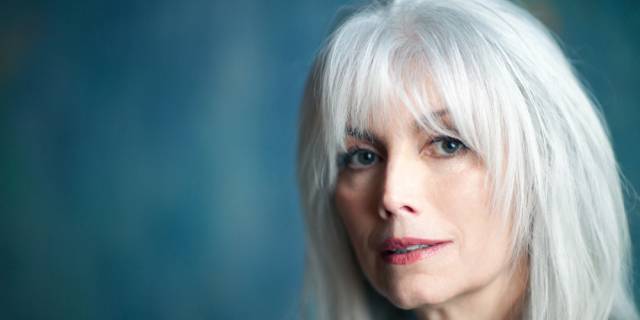 Already celebrated as a discoverer and interpreter of other artists' songs, 12-time Grammy Award winner Emmylou Harris has, in the last decade, gained admiration as much for her eloquently straightforward songwriting as for her incomparably expressive singing. On Hard Bargain, her third Nonesuch disc, she offers 11 original songs—three of them co-written with Grammy– and Oscar–winning composer Will Jennings—that touch on the autobiographical while reaching for the universal. She recalls the storied time she spent with her mentor Gram Parsons ("The Road") and composes a sweet remembrance of the late singer-songwriter Kate McGarrigle ("Darlin' Kate") and the time they spent together, right up to the end. Harris locates poignancy and fresh meaning in events both historical and personal. On "My Name Is Emmett Till" she recounts a violent, headline-making story from the civil rights era in a heartbreakingly plain-spoken narrative, told from the murdered victim's perspective; on "Goodnight Old World," she fashions a bittersweet lullaby to her newly born grandchild, contrasting a grown-up's world-weariness with a baby's wide-eyed wonder. "Big Black Dog," with its loping canine-like rhythms, is also a true tale, about a black lab mix named Bella. Harris, who runs a dog shelter called Bonaparte's Retreat on her property, rescued Bella from the Nashville Metro pound and provided an especially happy ending to her story: "She goes on the tour bus with me now, along with another one of my rescues. I think of all the years on the road I wasted without a dog. They make it so much more pleasant. I'm making up for lost time now, that's for sure."

Featuring Watchouse
Sunday
September 18 Sep 18
Parking
19680 St Vrain Dr, Lyons, CO 80540
1:00 pm
Yasmin Williams
3:00 - 4:00 pm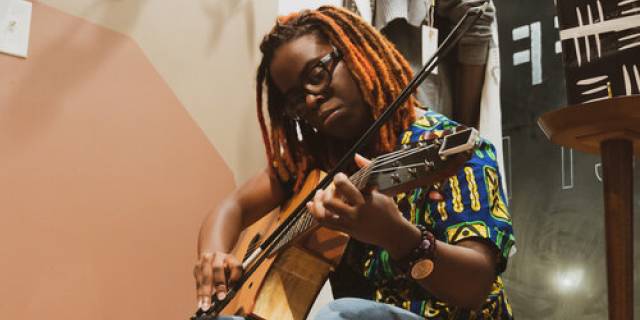 Based in Alexandria, VA, Yasmin Williams is an acoustic fingerstyle guitarist with an unorthodox, modern style of playing. She utilizes various techniques including alternate tunings, percussive hits, and lap tapping in her music to great effect. Her "radiant sound and adventitious origins have made her a key figure in a diverse dawn for the solo guitar" (The New York Times). Williams's music has been described as rich, harmonious, and "in a lot of ways, the joy and possibility she brings to the guitar reminds me more of Eddie Van Halen than any of the other fingerstyle guitarists to whom she's compared" (NPR Music).
She grew up in northern Virginia where various genres of music from smooth jazz to hip-hop were played in her household. She was introduced to the guitar after playing the video game Guitar Hero 2 and became interested in playing the guitar in 2009. She begged her parents to buy her a real electric guitar and once she received her first guitar and amplifier, she taught herself how to play the guitar by ear. After a few years of playing the electric guitar, she taught herself how to play the bass guitar, 12 string guitar, and classical guitar before eventually deciding to switch her focus to the acoustic guitar because of the instrument's versatility. While in high school, she released her first EP Serendipity in 2012, which she recorded and mixed herself.
She graduated from New York University with a BM in Music Theory and Composition in December 2017. Her first album, Unwind, was released on May 4, 2018. It charted highly on several Amazon and iTunes charts including top paid albums, including charting at #7 on Amazon's top paid albums and #1 on iTunes's Folk chart, and charted at #15 on Billboard's Heatseekers chart. Her latest album, Urban Driftwood, was released on January 29, 2021 and has received critical acclaim from numerous major publications including The New York Times, Pitchfork, Rolling Stone, The Washington Post, NPR Music, The Fader, Wallstreet Journal, AllMusic, Paste Magazine, No Depression, and several other outlets.
The Lil Smokies
4:15 - 5:30 pm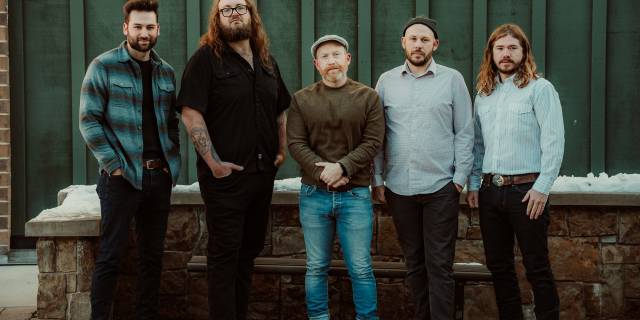 Drawing on the energy of a rock band and the Laurel Canyon songwriting of the '70s, The Lil Smokies are reimagining their approach to roots music on Tornillo, named for the remote Texas town where the album was recorded. Produced by Bill Reynolds (The Avett Brothers, Band of Horses), Tornillo is the band's third studio album. Formed in Missoula, Montana, The Lil Smokies have built a national following through constant touring, performing at Red Rocks, LOCKN', High Sierra, Telluride, Bourbon & Beyond and more.
Waxahatchee
6:00 - 7:15 pm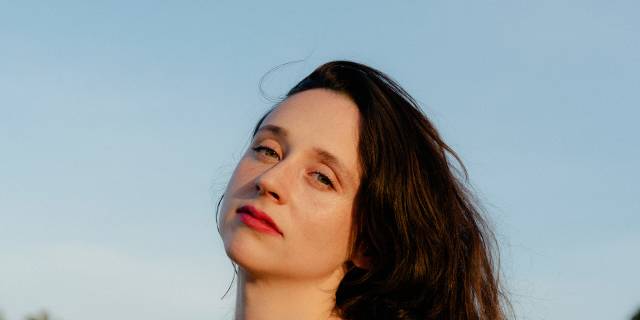 Waxahatchee, the solo musical project of Katie Crutchfield, is named after a creek not far from her childhood home in Alabama and seems to represent both where she came from and where she's going.

Watchhouse
7:45 - 9:15 pm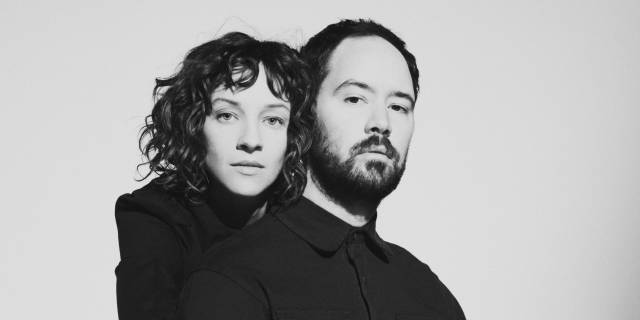 By the time 2019 came to its fitful end, Andrew Marlin knew he was tired of touring. He was grateful, of course, for the ascendancy of Mandolin Orange, the duo he'd cofounded in North Carolina with fiddler Emily Frantz exactly a decade earlier. With time, they had become new flagbearers of the contemporary folk world, sweetly singing soft songs about the hardest parts of our lives, both as people and as a people. Their rise—particularly crowds that grew first to fill small dives, then the Ryman, then amphitheaters the size of Red Rocks—humbled Emily and Andrew, who became parents to Ruby late in 2018. They'd made a life of this.
Schedule & lineup subject to change.