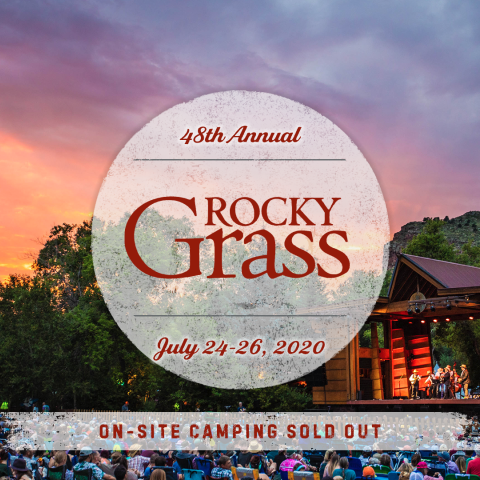 RockyGrass On-Site Camping + On-Site Vehicles now SOLD OUT!
RockyGrass on-site camping passes sold out via a live on-sale on December 9, 2019.
If you missed your chance to score tickets to RockyGrass in the initial on-sale in December 2019, don't stress! We offer refunds through March 20, 2020. As in previous years, after the refund deadline, we will post returned tickets for sale as they become available. Starting with the Tuesday following 3/20/20, watch the event on See Tickets on Tuesdays between 10am and 2pm MST for your chance to score returned tickets!