2019 Main Stage Schedule
2019 Main Stage Schedule
2019 Main Stage Schedule
Camping, band & instrument contests still available (with no service fees, of course) at shop.bluegrass.com or 800-624-2422.
The Bow Ties
11:00 - Noon
Lonesome Ace Stringband
12:15 - 1:30pm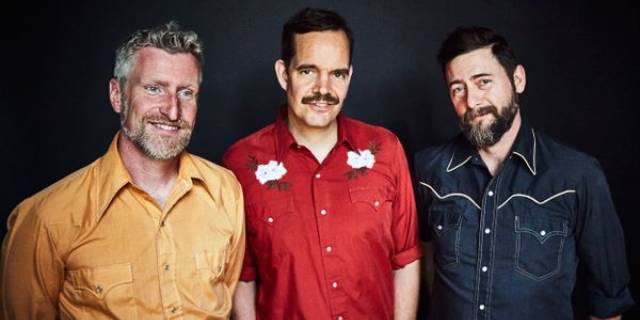 The Lonesome Ace Stringband brings grit, skill and abandon to old-time, Appalachian folk songs and fiddle/banjo tunes. These are songs and tunes for life and all of it's occasions: festivals, dances, wars, parties and funerals. The music comes from a tradition that has inspired and brought together generations of people. It's themes - love, loss, hard work and hardship, faith, and everyday life - speak to everyone. Together they bring a deep respect for the roots of the music, a keen sense of innovation to the performance and material, and a passion for the sound that transcends both. This is old-time music for today's old soul. Their debut album, "Old Time", was recorded in 2014, and was met with critical acclaim from the folk, old-time, and bluegrass community. In 2016, the band recorded their sophomore album "Gone For Evermore". Heading into the studio, the group's goal was to capture the feel, energy and narrative of their live playing. Since 2008, LAS has held a weekend residency at Toronto's legendary Dakota Tavern. Often performing 10 sets of music in a weekend, the band has developed the kind of instinctual rapport, that only comes from seasoned musicians logging many hundreds of playing hours together.
The Barefoot Movement
1:45 - 3:00pm
Frank Solivan & Dirty Kitchen
3:30 - 4:45pm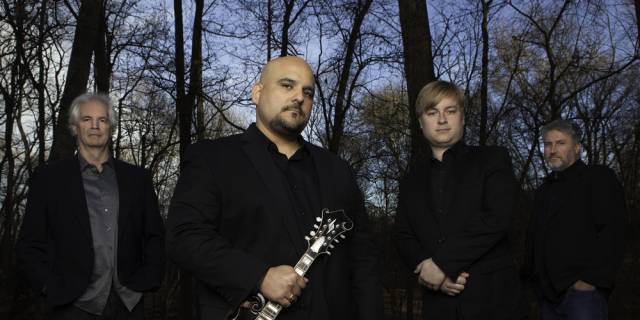 With chops so hot, Frank Solivan & Dirty Kitchen were named IBMA's 2016 Instrumental Group of the Year for the second time, with a third nomination in 2017. Their critically acclaimed album Cold Spell earned a 2015 GRAMMY nomination for Best Bluegrass Album of the Year, yet the accolades don't end there. Solivan, with banjoist Mike Munford, 2013 IBMA Banjo Player of the Year, award-winning guitarist Chris Luquette and bassist Jeremy Middleton, simmer a progressive bluegrass stew of infinite instrumental, vocal and songwriting skills soon to be featured once again on their new album If You Can't Stand the Heat slated to drop January 25th, 2019. Since leaving the cold climes of Alaska for the bluegrass hotbed of Washington, D.C., Frank Solivan has built a reputation as a monster mandolinist — and become a major festival attraction with his band, Dirty Kitchen. Their respect and deep understanding of the tradition collides, live on stage, with jazz virtuosity creating an unforgettable, compelling performance.
Edgar Meyer, Mike Marshall & George Meyer
5:15 - 6:30pm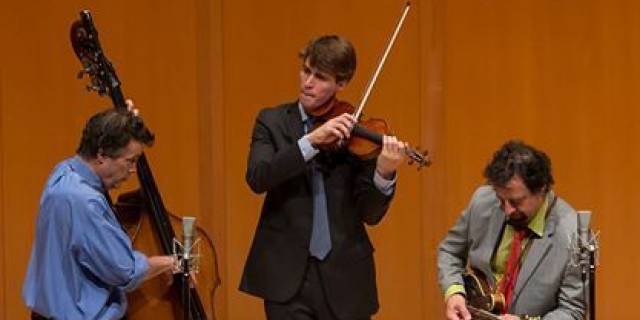 The Earls of Leicester Featuring Jerry Douglas
7:00 - 8:30pm
Soggy Bottom Boys
9:00 - 10:30pm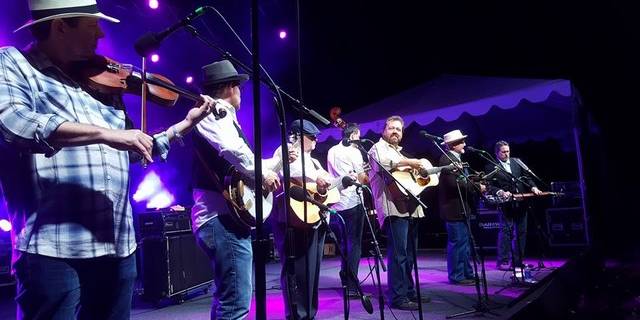 Instrument Contests
9:30 - 11:15am
Che Apalache
11:30 - 12:30pm
The Jacob Jolliff Band
12:45 - 1:45pm
The Tim O'Brien Band
2:00 - 3:15pm
Kruger Brothers
3:45 - 5:00pm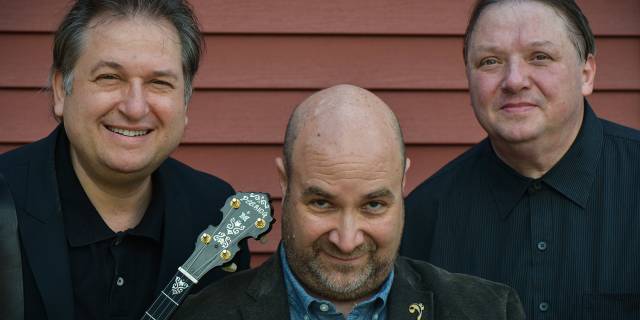 Born and raised in Europe, brothers Jens and Uwe Kruger started singing and playing instruments at a very young age. Growing up in a family where music was an important part of life, they were exposed to a wide diversity of musical influences. The brothers were performing regularly by the time they were eleven and twelve years old, and they began their professional career in 1979. Jens' and Uwe's first public performances were as a duo, and in just a few years they were busking on the streets of cities throughout eastern and western Europe.
CBS Records contracted with Jens and Uwe when Jens was just seventeen years old, and shortly thereafter, the Krugers hosted a radio show on SRG SSR, the Swiss Public broadcast group. Several years later, the brothers teamed up with bass player Joel Landsberg, a native of New York City who also had a very extensive musical upbringing in classical and jazz music (studying with jazz great Milt Hinton), thus forming a trio that has been playing professionally together since 1995. Together, they established the incomparable sound that The Kruger Brothers are known for today. The trio moved to the United States in 2002 and is based in Wilkesboro, NC.
Since their formal introduction to American audiences in 1997, The Kruger Brothers' remarkable discipline, creativity and their ability to infuse classical music into folk music has resulted in a unique sound that has made them a fixture within the world of acoustic music. The honesty of their writing has since become a hallmark of the trio's work.
In their ever-expanding body of work – Jens Kruger (banjo and vocals), Uwe Kruger (guitar and lead vocals), and Joel Landsberg (bass and vocals) – The Kruger Brothers personify the spirit of exploration and innovation that forms the core of the American musical tradition. Their original music is crafted around their discerning taste, and the result is unpretentious, cultivated, and delightfully fresh.
In addition to their regular concert schedule, The Kruger Brothers perform these classical pieces regularly with select symphony orchestras and string quartets throughout the country.
Through their numerous CD releases, radio and television performances, lectures, and collaborative efforts, The Kruger Brothers' powerful artistic statement continues to inspire and enlighten audiences and musicians around the world.
Larry Sparks & The Lonesome Ramblers
5:30 - 6:45pm
I'm With Her: Sara Watkins, Sarah Jarosz & Aoife O'Donovan
7:15 - 8:30pm
Sam Bush Bluegrass Band
9:00 - 10:30pm
Nick Forster's Hippy Bluegrass Church
10:45 - 11:45am
Peter Rowan's Carter Stanley's Eyes
1:30 - 2:45pm
Noam Pikelny & Stuart Duncan
3:00 - 4:15pm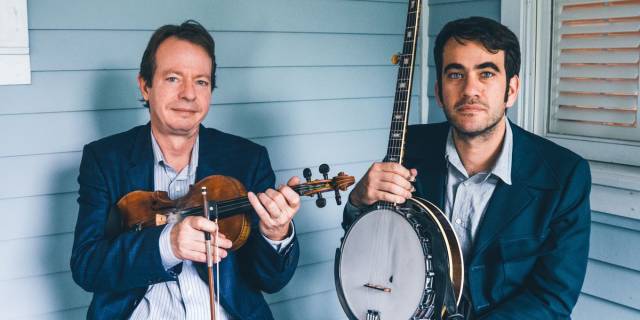 Rhonda Vincent & The Rage
4:45 - 6:00pm
The Del McCoury Band
6:30 - 8:00pm
Punch Brothers Play & Sing Bluegrass
8:30 - 10:00pm
Lineup and times are subject to change.