2023 Festival Ticket Info
2023 Festival Ticket Info
June 15-18th, 2023 • Telluride, Colorado
2023 Festival Ticket Info
2023 Telluride Bluegrass Pricing
Thursday Festival Pass
TBD
Saturday Festival Pass
TBD
Town Park Camping (includes 4 day pass)
TBD
Town Park Vehicle (24ft max)
TBD
Warner Field Camping (includes 4 day pass)
TBD
Lawson Hill RV (28ft max)
TBD
Mary E. Vehicle (22ft max)
TBD
To get tickets to as many dedicated Festivarians as possible, we've implemented the following policies.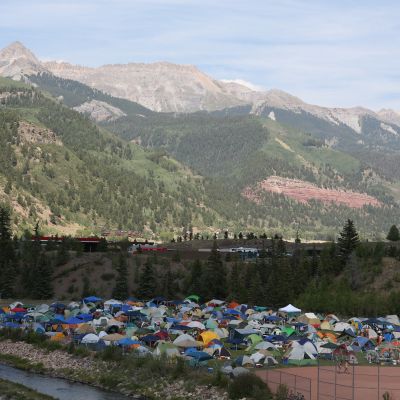 Ticket Limits
Again this year, you will be limited to a maximum of 4 tickets of a given type (e.g. 4-day pass, Friday single-day) per customer. After enforcing several different ticket limits over the past few years, this limit of 4 tickets per customer is intended to get tickets to as many Festivarians as possible, while limiting large purchases by scalpers.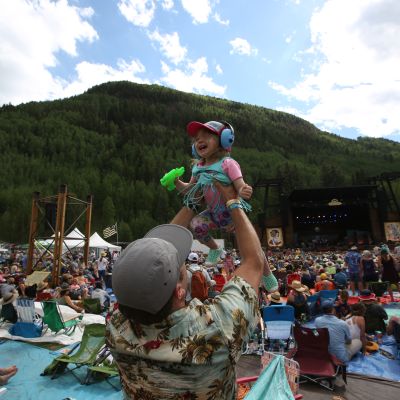 Getting your tickets
All festival* wristbands for the 2023 Telluride Bluegrass Festival are RFID-enabled, which allows us to physically ship them to your home in the spring. You'll need to remember to bring the wristband with you to Telluride - and don't try to put it on early, because you won't be able to get it off!

*4-day and single-day passes. Town Park and Warner Field camping passes are also RFID-enabled.
Barcodes for Camping and Vehicle/RV passes will be emailed to you immediately following your online purchase. These barcode tickets will need to be exchanged at the festival box office for a wristband or sticker.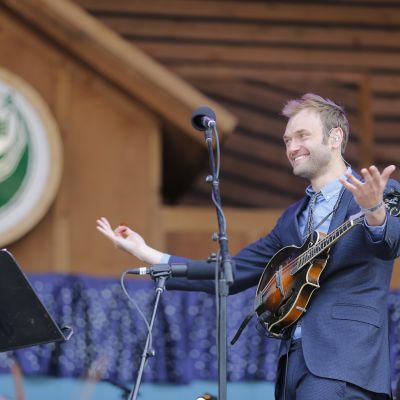 What is RFID?
RFID stands for "radio frequency identification," and it's a method of transmitting and receiving data. RFID-enabled wristbands carry a small amount of data such as your name and order number, and they allow us to operate more securely. If someone loses their wristband, we are able to look it up and remotely deactivate it so it does not fall into the wrong hands. We use "passive RFID," which means the chip does not have a built-in battery and can only transmit data when it is held up to a scanner. It cannot be used to track location!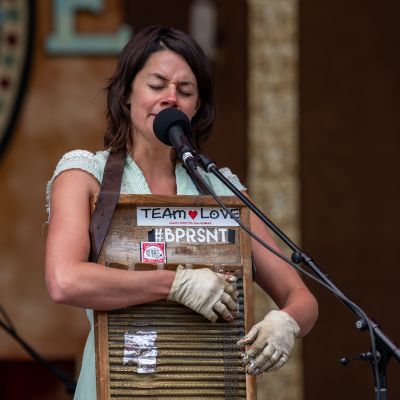 Refund Policy & Ticket Transfers
If you need a refund, please e-mail: help@seetickets.us. The subject line of your email should read: "Telluride Bluegrass Festival Refund - (your name)". Please include your See Tickets order number (begins with the letters "gn") along with exact details of your refund request.
Refund requests for Telluride Bluegrass Festival must be made on or before the refund deadline.
See Tickets can only refund you back to the same card that your tickets were purchased. There will be no refunds after this date. No extensions or exceptions.
For more information on ticket transfers, click here.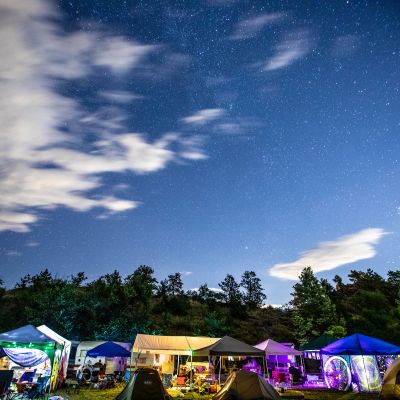 Returned Ticket Resale
Since we offer our Festivarians a refund, tickets that are refunded will be put up for resale shortly after each respective Festival's refund deadline.
The resale will take place in each event's See Tickets webpage and sold online only, the same way they were the first time around.
Click here to find your event. Tickets will appear there on a random Tuesday shortly following the refund deadline, anytime between 10am and 2pm MST.

Refund deadlines for 2023 are:
Telluride Bluegrass - TBD
RockyGrass - TBD
Folks Festival - TBD