2020 Festival Ticket Info
2020 Festival Ticket Info
August 7-9, 2020 • Lyons, Colorado
2020 Festival Ticket Info
2020 Folks Festival Tickets
Tickets for the 30th Annual Rocky Mountain Folks Festival are on-sale now via our new partner See Tickets.
3-day Festival Pass
$175
Payment plan available
Saturday Festival Pass
$80
2020 Folks Festival Camping
On-site Camping (Includes 3-Day Pass)
$245
Payment plan available
On-Site Vehicle Pass
$130
LaVern Johnson (Meadow) Camping Pass
$65
LaVern Johnson (Meadow) Vehicle Pass
$80
Lavern Johnson (Meadow) Park RV pass (includes full hook-up)
$250
(Sold Out)
Children 12 and under get FREE entry into the festival and campgrounds when accompanied by a ticketed adult. Tickets are refundable according to our refund policy. Please note: Resale of Folks Festival tickets for more than face value is extremely un-Festivarian and strictly forbidden.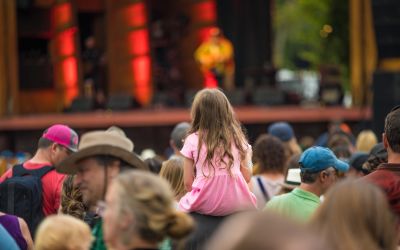 Ticket Limits
You will be limited to a maximum of 8 tickets of a given type (e.g. 3-day pass, Friday single-day) per customer. After enforcing several different ticket limits over the past few years, this limit of 8 tickets per order is intended to get tickets to as many Festivarians as possible, while limiting large purchases by scalpers.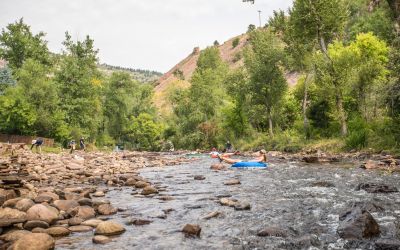 Getting Your Tickets
All tickets for the 2020 Folks Festival will be emailed (as PDF attachments containing a barcode) or held at will-call. These emailed barcode tickets need to be printed at home and scanned at the festival box office. By using barcode tickets, we aim to deter scalpers and avoid incidents of tickets lost in the mail. Of course, if you prefer not to use these email / barcode tickets, you can elect to have your tickets held at will-call.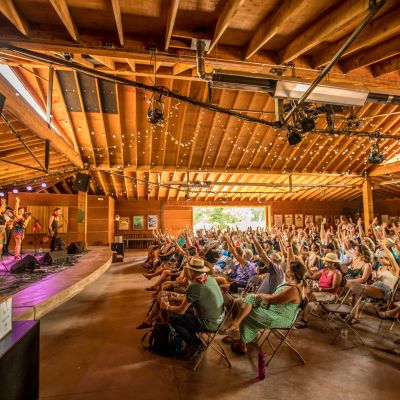 Early Discount Tickets
Once again, we will sell a limited allotment of 3-day and onsite camping passes at a special "early discount" price — a $20 discount from the advance price. Last year, we sold-out of this limited allotment of discounted tickets before the end of December.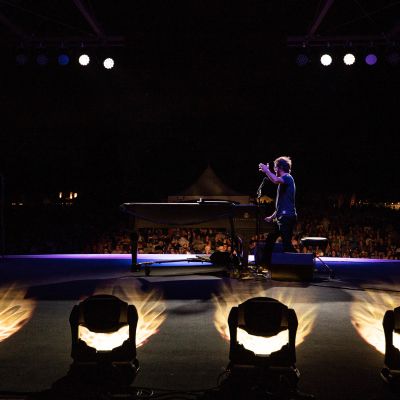 Payment Plans
Payment plans are available to help you purchase tickets to this event. We know you're eager for information on how they will work (how many payments, when the payments are due, etc.), but we're still working out some of the finer details on that front. Stay tuned for a more thorough overview of the payment plan service, which will be announced prior to the event on-sale. One thing we can tell you, is that there will not be any interest or fees associated with payment plans.

Refund Policy
If you need a refund, please e-mail: help@seetickets.us. The subject line of your email should read: "Folks Festival Refund - (your name)". Please include your See Tickets order number (begins with the letters "gn") along with exact details of your refund request.
Refund requests for Folks Festival must be made on or before March 27, 2020.
See Tickets can only refund you back to the same card that your tickets were purchased. There will be no refunds after this date. No extensions or exceptions.
Show goes on rain or shine.
General admission; no reserve seating available.
Not responsible for loss, damages, or personal injury.
Acts/times subject to change.
Multiple-day tickets must be used by one person and cannot be split into single-day tickets.
All tickets must be exchanged for a wristband that must be worn on your wrist for admission to the event.
Only the first copy of the barcode ticket scanned will be honored.
Children 12 and under are free for the festival and camping when accompanied by a ticketed adult.
Tickets are non-refundable after March 27, 2020; no exceptions.
Refunds can only be issued to original purchaser.
CAMPING IS SOLD PER PERSON AND PER VEHICLE, NOT PER SITE. If there are two of you and you want to have your vehicle or an RV at the campground with you, you must purchase two camping passes and one vehicle or RV pass in addition to your Festival passes.
Camping vehicle passes are for the vehicle only and must be accompanied by camping tickets (which are sold per person, not per campsite).
On-site vehicle tickets are valid in the on-site campground only (not in VIP parking) and must be less than 18ft in length when fully extended.
LaVern Johnson vehicle tickets are valid in the LaVern Johnson Campground only and must be less than 18ft when fully extended.
LaVern Johnson RV tickets are valid in the LaVern Johnson Campground only and are valid for vehicles over 18ft in length.