2021 Song School
Instructors
Instructors
Instructors
We're excited to announce the beginning of the 2021 Song School faculty! Registration for the 2021 Song School is now open.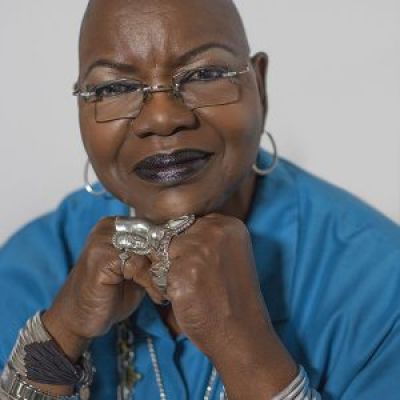 Ysaÿe Barnwell
Ysaÿe M. Barnwell, Ph.D. MSPH, is a commissioned composer, arranger, author, actress and former member of the African American female a cappella ensemble Sweet Honey In The Rock. She is a vocalist with a range of over three octaves and appears on more than twenty-five recordings with Sweet Honey as well as other artists. Trained as a violinist for 15 years beginning at the age of 2 1/2, she holds degrees in speech pathology (BS, MSEd), cranio-facial studies (Ph.D.) and public health (MSPH).
She was a professor at Howard University College of Dentistry for over a decade, and over the following 8 years developed training programs in Child Protection at Children's Hospital National Medical Center, and administered community-based health programs at Gallaudet University, all in Washington DC. For almost thirty years, and on three continents, Barnwell has led the workshop Building a Vocal Community - Singing In the African American Tradition, which utilizes oral tradition, an African world view and African American history, values, cultural and vocal traditions to build communities of song among singers and non-singers alike. Her pedagogy is highly respected among musicians, educators, health workers, activists, organizers, and members of the corporate and non-profit sectors.
Read More
Read Less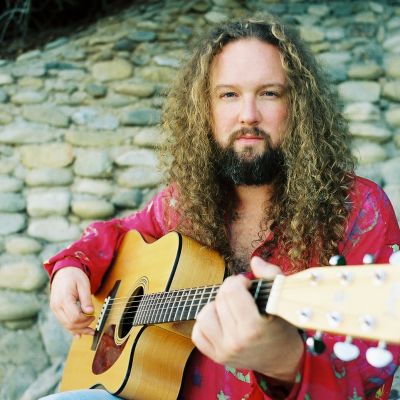 "Chicago Mike" Beck
"Chicago" Mike Beck is an ASCAP-award-winning songwriter and recording artist who has been touring full-time in the USA and Europe since 2001 as a solo performer and with his band Chicago Mike's InterGalactic Brother & Sisterhood of Big Eyed Beans. Mike holds a residency several weeks each year at the historic Bright Angel Lodge on the south rim of the Grand Canyon and has toured Europe over 25 times, performing in Switzerland, The Netherlands, Germany, Italy, France, Ireland, Belgium, Greece, Spain, Portugal and Luxembourg.

In December 2015, Mike completed his first tour of Asia, performing shows in Japan and Thailand. He has personally brought over 30 musicians on their first overseas tours and coached hundreds more. His debut CD, released in 2002, has received radio airplay in the USA, Germany, Holland, Denmark, Transylvania, Romania, Macedonia and Japan.

In addition to his performing and recording endeavors, Mike is the founder of Access Film Music, an organization dedicated to helping independent recording artists expose their music to directors, producers and music supervisors working in film, television, videogames and advertising. The 17th annual Access Film Music Showcase will take place during Film Festival Week in Park City, Utah January 27 - February 2, 2020. Access Film Music is also the Official Music Partner of the ÉCU Film Festival in Paris, France each Spring, where Access showcase events have helped further their mission to connect music-makers with filmmakers.

Mike has been on the faculty of the renown Planet Bluegrass Rocky Mountain SongSchool in Lyons, Colorado since 2005 and has been a featured speaker and mentor at numerous music industry events and educational institutions. These include AmericanaFest in Nashville, Tennessee, South-by-Southwest in Austin, Texas, Folk Alliance International, many other songwriting retreats, music conferences and film festivals throughout North America and Europe, as well as UCLA, Berklee College of Music in Boston and Stevens Institute of Technology in New Jersey. He loves empowering and inspiring musicians to pursue their dreams and enjoys sharing practical ideas, methods and information to help make them real.

Read More
Read Less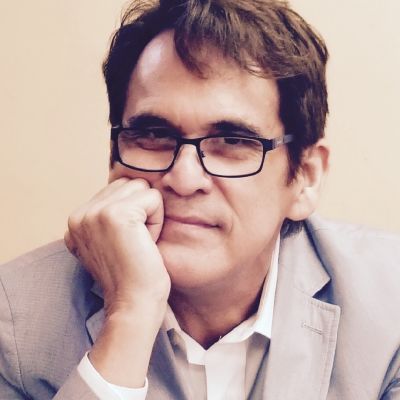 Ron Browning
Ron Browning is internationally known as the "Voice Coach to the Stars." Alison Krauss, the most celebrated Grammy Award winner (27 wins), recently praised him in the New York Times, USA Today, BBC News, the Tennessean, and The Sun in London, where she called him "a genius" after he saved her from a debilitating case of dysphonia and brought her back into excellent voice where singing felt effortless.This restored the confidence needed to finish her Windy City album, which won her 2 Grammy nominations. She was then able to move on with her singing career.Ron accompanied Alison Krauss on the Red Carpet for the 60th Annual Grammy Awards in Madison Square Gardens.
Ron has been seen and heard on Entertainment Tonight, The Voice, Oprah Network, and BBC's Simply Classics, to name a few.His clients include all levels of singers from beginners to award-winning celebrities in all genres of music.The National Association of Teachers of Singing has celebrated Ron in a lengthy tribute for "World Voice Day" in the Journal of Singing.He has had articles published by NATS, as well as The Voice Council in London, where he served as Artist in Residence two consecutive years.Other artists on his roster of clients include Wynonna, Amy Grant, Jamey Johnson, Patti LaBelle, John Hiatt, Lake Street Dive, Keb Mo, Carrie Underwood (Sound of Music Live NBC), Greta Van Fleet, Vanessa Carlton (Beautiful—the Carole King Musical in NYC), The Ace of Cups, Dailey and Vincent, RaeLynn, Chris Lane, Langhorne Slim, Steve Conn, and the international Broadway star, Pia Douwes, to name a few.He teaches privately in his Nashville studio and via Skype. Ron is also a songwriter and jazz pianist. His solo jazz piano CD, In a Sentimental Mood, is available on iTunes and CD Baby.

Read More
Read Less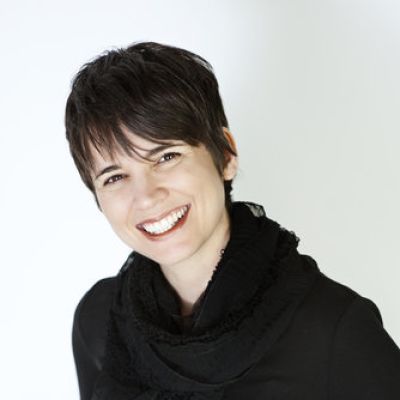 Terri Delaney
Terri Delaney is a Minneapolis-based social worker turned booking agent turned trauma therapist. What started as a brief consulting gig for a local musician turned into a full-time music career. Terri founded Peppermint Booking Agency in 2000 and she received the National Association of Campus Activities award of "Agent of the Year" in 2005. She then re-focused her career onto trauma therapy and helping people heal using mind-body approaches. She still collaborates with her wife, contemporary folk musician Ellis, co-managing her record company Singing Crow Music.
Terri is a jane-of-all-trades, acting as vocal producer with Ellis in the studio and on-hand co-writer when needed, and teaching classes on time management, work/life balance, and nervous system regulation. Terri is known for her passionate commitment to helping artists reach their full potential and she is available for mentoring sessions during Song School.
Read More
Read Less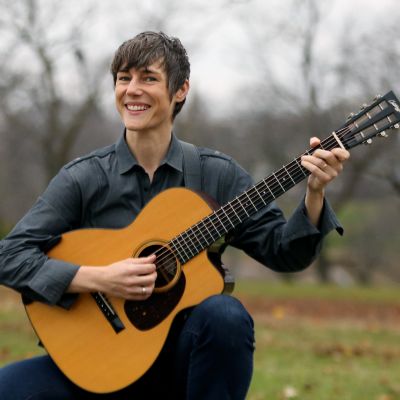 Ellis Delaney
There's just something about Ellis. She is at once funny and wise, thoughtful and uninhibited, and her captivating voice is matched by her uplifting lyrics. She has appeared on A Prairie Home Companion four times and has been voted "most-wanted-to-return" performer at festivals including Falcon Ridge Folk Festival, Moab Folk Festival, Kerrville, and Sisters Folk Festival. She has received hundreds of messages from strangers including, "you exude pure joy", "I heard you and fell in love" and "I was stopped in my tracks by your music and captivating laugh" as well as "Yours is a voice we all need to hear." Ellis is currently working on her tenth album, Ordinary Love, and will be showcasing many of those songs at her annual closing set on the Wildflower Stage the last day of Folks Festival. She is available for mentoring sessions and is interested in helping others to find their mission and artistic voice.
Read More
Read Less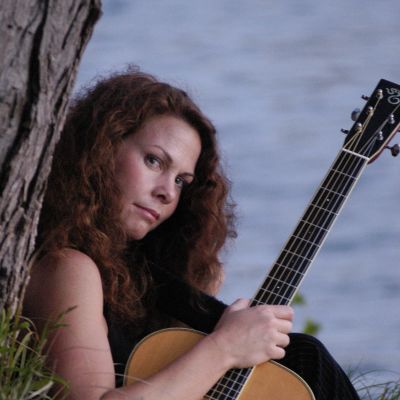 Rebecca Folsom
Rebecca Folsom's music is about liberation. Rebecca's world-class voice traverses a near-four-octave range. KUNC radio describes it as "knock-you-to-your-knees." The Daily Camera describes her music as "shining…with lush harmonies," and Westword Magazine says, "Her songs hit like little earthquakes!" While her range is impressive, it's the expression in her voice that rivets attention. She is a unique artist who brings both a pure vocal quality reminiscent of old Appalachia and a gritty blues prowess. Her voice pours from an inner spring, flowing with lilting tenderness to fully liberated, unbridled release.
Her poetic songs crack open any safely locked away vulnerability, inviting you to embrace life with all of its joy, sorrow, passion, and love.

Dubbed "The Creativity Shaman" Rebecca has been coaching individuals and groups for over 25 years. She offers an effective toolbox of simple and potent, embodiment exercises, both traditional and non traditional. Rebecca inspires whole system transformation. She facilitates waking up potent, streamlined creative flow. Rebecca is a national touring artist with 25 years of experience on the road performing for audiences ranging from 50 to 2 ½ million people. She is also a published author of two books, a fine artist with a Bachelor of Fine Arts degree and shows her work in galleries.

Rebecca's performances include Opryland, Red Rocks Amphitheater, and BBC Radio and Television. Her songs charted at #1 on the National Folk DJ Charts, #4 on the National Americana charts, and multiple times top 40 on the National Americana/Country charts.

"I help people to break down barriers, to free themselves to live authentically and with confidence that the bulls eye of their dreams is possible and valuable beyond measure."
Read More
Read Less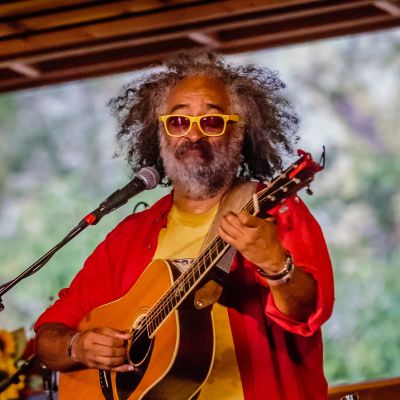 Vance Gilbert
Vance Gilbert burst onto the singer/songwriter scene in the early 90's when the buzz spread through the folk clubs of the Northeast about an ex-multicultural arts teacher who was knocking them dead at open mics. Word got out about this Philadelphia-area born and raised performer, and Shawn Colvin invited Gilbert to be a special guest on her 1992 Fat City tour. Gilbert took audiences across North America by storm. "With the voice of an angel, the wit of a devil, and the guitar playing of a god, it was enough to earn him that rarity: an encore for an opener" wrote the Fort Worth Star-Telegram in its review of a show from that tour.
Gilbert's three albums for the Rounder/Philo label - Edgewise (1994), Fugitives (1995), and Shaking Off Gravity (1998) - are all essential additions to the American singer-songwriter collection. With guests as varied as Tuck and Patti, Jonatha Brooke, Patty Larkin, Vinx, and Jane Siberry, all three albums found significant niches on NAC (New Adult Contemporary) and Non-Commercial A3 radio.

These discs were followed by the self-released Somerville Live (2000), lionized by the Boston Globe as the disc "young songwriters should study the way law students cram for bar exams," and One Thru Fourteen (2002), a stylistically varied offering that New York's Town and Village called "lively, eclectic, electrifying and transcending." Gilbert followed with Side Of The Road (2003), a duo album with Ellis Paul, lauded as "haunting, artful, and lovely" by Boston Magazine and nominated for a 2004 Boston Music Award. Then came Unfamiliar Moon (2005). "The songwriter's most compelling work; literate, heartfelt, rippling…emotionally resonant songs" raved the Boston Globe, placing the album in its Top 10 CDs of the year (#4). On Angels, Castles, Covers (2006), "Gilbert's choice of an album of covers seems both fitting and fearless. …he displays his vocal virtuosity with some unexpected choices from the late 20th century songbook. From the sounds of Motown, through the R&B of Al Green to classic Joni Mitchell and Shawn Colvin…He makes each and every tune sound fresh and new," writes Roberta Schwartz of FAME.

Gilbert then launched into a year and a half as support for George Carlin, leading up to the creation and recording of Up On Rockfield (2008), a landmark album noted for being written in the styles of some of his favorite songwriters. Of this disk Vintage Guitar proclaimed that "His fervor for composing is as powerful as a Colorado thunderstorm…accomplishing the seemingly impossible…Up On Rockfield should be on your must hear list."

Who else would name their most recent album "Old White Men", and actually have recorded a groundbreaking, heartbreaking title song to back it up? That'd be Vance Gilbert.

This latest release has received raves based solely on the material folks knew would be on it! The soul aching title cut, OLD WHITE MEN, the winsome BOY ON A TRAIN, and the comic tour de force MY BAD are present. The lonesome KING OF THE RAILS will leave a diagonal crease across the listener's heart. DRAGONFLY WINGS is a delightful throwback to 70's pop. NO ONE CAN LOVE YOU LIKE MARY is an all acoustic life story punctuated by Billy Novick's funky saxophones. The maddened rant of HELPLESS MAN is followed by the big hearted NEW YEAR'S EVE AT THE LION'S HEAD HOTEL - HOURLY RATES, a one-sided conversation between a prostitute and a policeman. Vance's original YOU SHOULD BE HERE sounds like a refugee from the Rogers and Hart songbook and is just Vance and a classical guitar. GO and COME HERE MY LOVE are both solo snapshots of breathless points in time. The acapella BRAKEMAN'S SON is a small story of a search for big peace. Eleven killer songs, pared down to their living core, listener ready (OK, there's a buried track. Listen for yourself…).
Read More
Read Less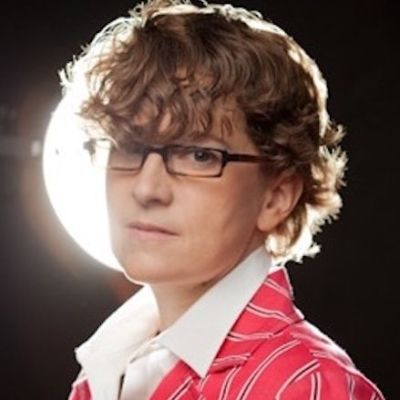 JJ Jones
JJ Jones is an internationally touring, Berklee-trained drummer and educator. She has performed with folk-pop darlings Girlyman, Canadian roots band Po'Girl (now Birds of Chicago), singer-songwriter Lucy Wainwright Roche, Egyptian revolutionary Ramy Essam, and LA's riot-pop band WASI, among many, many others. As a writer and producer, she co-wrote a song with comedian Margaret Cho that was featured in her Showtime concert movie "psyCHO", and one of JJ's own projects, a kids' music record under the name Django Jones, won a Parents' Choice Gold award, one of the most prestigious honors in children's music.
JJ is passionate about education: her mission is to empower women and girls through playing drums. She's an instructor and band coach at girls and ladies rock camps across the U.S., is the Tech Editor of Tom Tom Magazine, the world's only magazine dedicated to female drummers, and is the founder of EmpowerDrumming.com, a drum education and coaching company for women. This is her eleventh year teaching at song school!
Read More
Read Less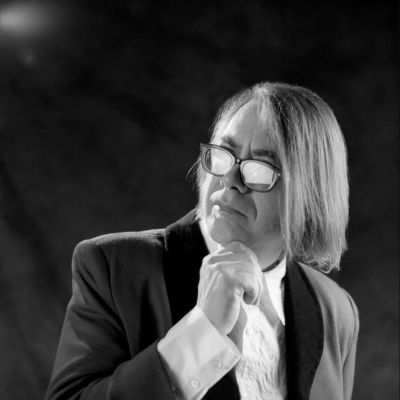 Arthur Lee Land
Lyons Colorado based singer-songwriter and multi-instrumentalist Arthur Lee Land is known for his joy filled, innovative live performances, his mad guitar and live-looping skills, Arthur's hands are full theses days writing, recording and performing with multiple projects. First as a solo artist, you have his unforgettable one-man act employing the Art of Live-Looping to create his Electro-Americana BAND of ONE featured in his last studio album release Cracked Open featuring songs co-written by his wife and songwriting partner, clairvoyant lyricist Carol Lee. In late 2014, Arthur replaced Vince Herman of Leftover Salmon in the veteran Colorado Americana Jam-Band Great American Taxi.
The Arthur Lee Land TRIO is crushing it live and gearing up for a new original studio album. The TRIO's unique Grateful Dead Tribute: Twang Is Dead has been a festival favorite. On top of all that, Arthur has been bringing his melodic guitar skills touring with String Cheese Incident's keyboardist's solo project the Kyle Hollingsworth's Band, as well as the Elephant Revival family side projects featuring Daniel Rodriguez and Bonnie Paine that also became folk rock icon Donovan's band for a headline festival slot in 2016. Other fun projects find him teaming up with Brain McRae's gogoLab and Tyler Grant's band Grant Farm for the "GRANTful Dead Revue." Arthur's Art of Live-Looping Educational Outreach Programs have reached 50,000+ students in 27 states and he's been an advocate for Reframing ADHD as the gift of the "HUNTER" Brain Wiring. Arthur has been a member of the Song School instructor staff since 2003.
ArthurLeeLand.com | GreatAmericanTaxi.com | ArtOfLiveLooping.com

Read More
Read Less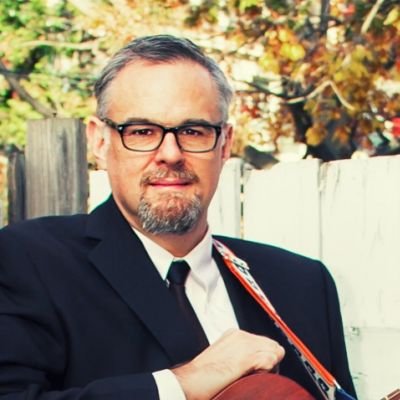 John Linn
Largely due to a visioning session in Ellis Delaney's class at Song School, John Linn now teaches guitar and makes music full-time in Washington, D.C.His mission is to share the joys of creativity and musical living with his students and audiences.Having discovered so much of that joy in Lyons, John is especially glad to be returning to teach at the Song School again in 2019.In his teaching practice, John especially enjoys the gentle exploration of music theory, creativity coaching and performance development.
As a performing songwriter, John's music has been described as "songs for sinners and everyday angels."Whether you hear stories of growing up on the prairies of the Midwest, of a coffeehouse flirtation, or of the sweet disappointments of love, John's music will leave you with a sense of the depth and mystery of human experience, vibrating with its surprising joys and hidden tragedies.

John is an active member of the local arts scene in Washington, DC, performing as solo artist and as a founding member of the Americana band After the Flood, a folk-rock quintet.In 2017 he was named an Overall Winner of the Radioairplay.com Summer Song Contest for his song, "Mama," and he is a two-time semi-finalist in the Bernard/Ebb Songwriting Competition.After the Flood's eponymous debut album and John's solo album, Illinois 14, were both released in 2016, each receiving national airplay and critical acclaim on folk radio, where John's writing has been noted for its honesty and deep connection to traditional folk influences.
Read More
Read Less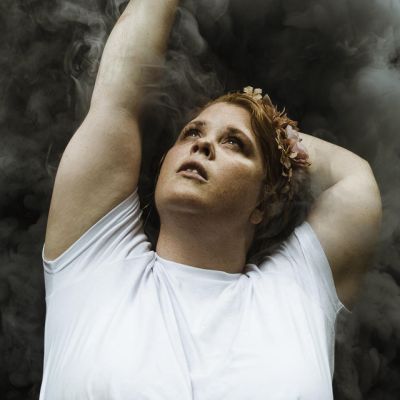 Heather Mae
Unfazed by what a typical pop artist today is "supposed" to look like and how the typical pop artist is "supposed" to sound, Heather Mae, an award-winning songwriter whose evocative vocals and rhythmic piano style call to mind artists like Stevie Nicks and Sara Bareilles, creates intoxicating music that tackles complex topics surrounding mental health, LGBTQ+ issues, self-love, racial injustice, social inequality, and women's rights. Inspired by her own personal experiences and identities - a queer, plus size woman living with Bipolar Disorder - and those of her multifaceted fans with whom she has forged connections throughout her many years of touring across the United States, Mae crafts powerful lyrics and unforgettable music about life's moments—from the quietly chaotic to the explosive.
In 2016, after an eight-month period of silence to recover from vocal nodules, Mae made a vow: she would dedicate her career to solely write music that made the world a better place. Her independently-released debut EP I AM ENOUGH, which reached #58 on iTunes Pop Album charts, was her announcement to the world. Mae, who was dubbed "the new queer Adele" by L-Mag, envelopes her audience with a message of hope.
Her newest project, GLIMMER, is a collection of nine songs supporting one central theme:" Feel To Heal." Within the grooves of the new album, Mae wrestles with the complexities of existing as a human with mental illness. From her #MeToo-inspired feminist anthem "Warrior," featuring a choir of 100+ female vocalists, to "You Are My Favorite", a love song written for her wife inspired by her own wedding vows which will surely be the 2019 wedding soundtrack for LGBTQ+ couples, Mae shows she's nothing less than a powerhouse. She has examined her struggle with Bipolar Disorder from every angle in order to create her most sonically adventurous set of recordings yet—and to remind us that we aren't alone.
Heather Mae has opened for Emily Saliers (Indigo Girls), Holly Near, Tom Paxton, Crys Matthews, Tom Goss, Danielle Ate the Sandwich, and Rebecca Loebe, and will participate in the Singing OUT LGBTQ Pride Tour which launches on June 1st in Decatur, GA, followed by a 30-day national tour. She will be hitting the road again in October for the Official GLIMMER Tour. Tour dates can be found here.
Read More
Read Less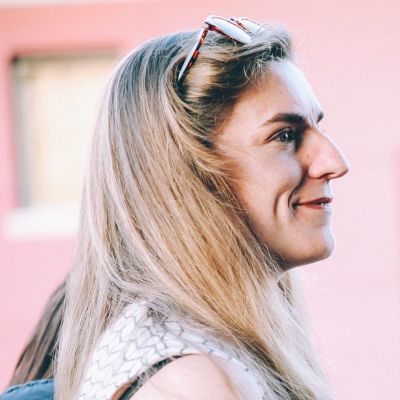 Clare McLeod
Clare McLeod is an Assistant Professor in the Voice Department at Berklee College of Music. A Certified Master Teacher in Estill Voice Training, Clare also trained at the National Center for Voice and Speech, and is a member of the National Association of Teachers of Singing. In addition to teaching at Berklee, she presents voice clinics regularly in Los Angeles, Colorado and Austin and continues to study developments in the voice research field.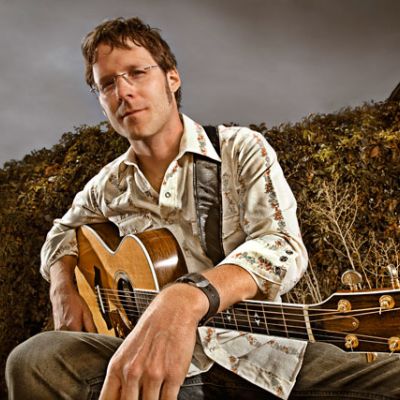 Justin Roth
Justin Roth is a nationally touring singer/songwriter, fingerstyle guitarist, and recording engineer/producer for independent artists at his home studio in Fort Collins, CO. His path to acoustic music was solidified at 17 when he heard innovative guitarist, Michael Hedges, and saw how the acoustic guitar was capable of creating such a huge sonic palette, much more than he had ever heard before. From that moment on, he knew it would be the root of his musical world. His use of alternate tunings, partial capos and his innovative two-hand tapping technique has been described as, 'more than just an instrument, but an extension of himself.'
"Fans of Leo Kottke or Michael Hedges will find themselves right at home with [Roth's] intricate guitar work…beautifully written lyrics." - San Francisco Art Magazine
Justin has toured with John Gorka and David Wilcox, as well as opened for some of the finest singer/songwriters on the acoustic music scene, including Shawn Colvin, Martin Sexton, and Darrell Scott. Equally, his guitar playing has earned him shared stages with some of the greatest fingerstyle players of today, such as Tommy Emmanuel, Andy McKee and Pat Donohue. Justin's self-produced and fan-funded album, Now You Know, was voted as one of the Top 100 Folk Albums of 2011. Two songs from Now You Know have also been featured on the #1 ranked soap opera The Young & The Restless reaching over 5 millions viewers worldwide. In late 2013, Justin wrote and released the single "Rise," inspired by the Colorado floods, and donated 100% of the proceeds to flood relief.

Justin has attended Song School every year since 1997 and taught each year since 2003, as well as teaching at the Kerrville Folk Festival, Sisters Folk Festival, International Folk Alliance Conference. He is also available for individual online lessons or you can view his courses on www.JamPlay.com.

Read More
Read Less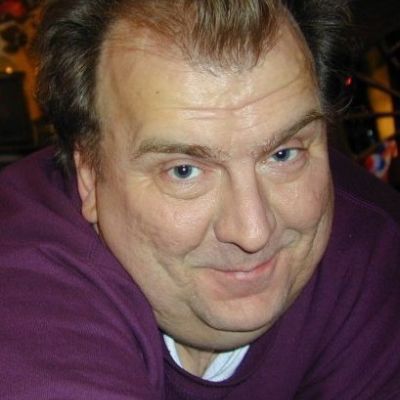 Alan Rowoth
In 1991, Alan started the folk music listserv, and later organized the first Internet Quartet Songwriters Showcase, a tour that took 24 songwriters to 11 cities in the Northeast in a total of 66 concerts. Alan has written for several music magazines including Dirty Linen and Sing Out! and has taught seminars on the internet for musicians at national and regional Folk Alliance conferences, the Kerrville Folk Festival, Falcon Ridge Folk Festival, Christine Lavin's Martha's Vineyard Singer Songwriter Retreat, and of course, our own Song School.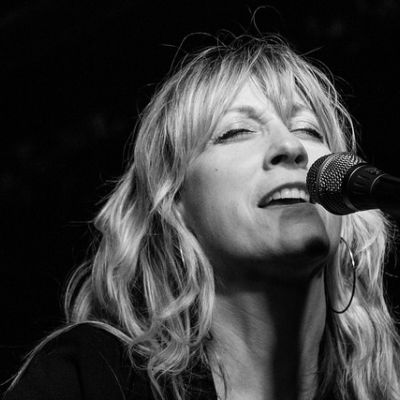 Amy Speace
"Amy Speace has one of the richest and loveliest voices in the singer/songwriter genre and her songs are luxuriously smart…she's profoundly personal yet also a bit mythic. The imagery and the careful use of language is stunning and more evocative of classical poetry than most contemporary Americana peers" – Craig Havighurst, author & host of Nashville's "Music City Roots". Baltimore born, NYC bred and Nashville based, Amy Speace has been making critical waves since Judy Collins discovered her in 2006, releasing "Songs For Bright Street" on Collins' own Wildflower Records. A logical protégé to classic singers like Collins and Baez, Amy's brand of folk comes with a bit of grit and soul.
Each release since her debut more personal, more crafted, her voice deepening with intimacy and authority. The critics followed with increasing notice. 2009's "The Killer In Me" had NPR likening her to a younger Lucinda. 2013's "How To Sleep In A Stormy Boat," a song cycle conversation with Shakespeare's characters, brought her national recognition with a feature on NPR's "All Things Considered" and acclaim from famed rock critic Dave Marsh.

Her most recent release, 2015's "That Kind Of Girl," was lauded by The New York Times's Jon Pareles and marked her 4th appearance on "Mountain Stage". Judy Collins has recorded her songs, as well as the late Memphis Hall of Fame member Sid Selvidge and other folk and jazz artists. Just recently she released a trio record with Amber Rubarth and UK-based Emily Barker called Applewood Road, which got 5 star reviews in England including The Sunday London Times writing "a flawless set that has to be the most haunting release of the past year".

But all this is not what she had planned. After graduating from Amherst College with a dual degree in English and Theater, she moved to NYC to study acting at The National Shakespeare Conservatory, fully intending on a career as a playwright, director and actress. She spent a few years doing just that: a member of a few classical repertory companies, a founding Artistic Director of Off-Off Broadway's Five Points Theater Company – until a borrowed guitar and a spectacular break up led to her penning her first few songs. It was only a few years later that a demo of hers was brought to the attention of Judy Collins who was in search of talent for a fledgling record label.

Amy has taught performance and songwriting at Rocky Mountain Folks Fest Song School for over a decade and been on staff at The Kerrville Folk Festival Song School, Swannanoa Gathering, Sister's Folk Festival & Americana Academy, Berklee College of Music (Summer Session), her own Songs From The Well Writing Retreats and is honored to work with Songwriting With Soldiers.
Read More
Read Less
Several more elective instructors still to be announced…