2023 Song School
2023 Song School
2023 Song School
2023 Songwriting Instructors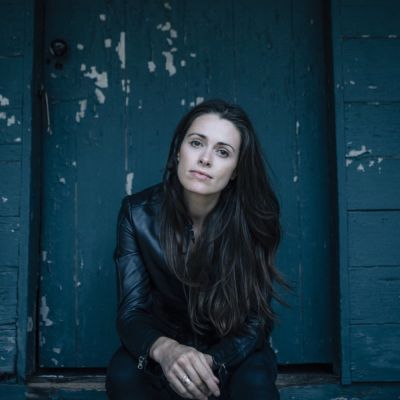 Caitlin Canty
Caitlin Canty is an American singer/songwriter whose music carves a line through folk, blues, and country ballads. Her voice was called "casually devastating" by the San Francisco Chronicle and NPR Music describes her songs as having a "haunting urgency."
Canty's fourth studio record, Quiet Flame, arrives June 23, 2023. Produced by Chris Eldridge, Quiet Flame features Sarah Jarosz (mandolin, banjo, vocals), Brittany Haas (fiddle), and Paul Kowert (bass) as the core backing band. Andrew Marlin sings backing vocals, Noam Pikelny and Eldridge guest on a few songs as well. The band recorded live over four days at The Tractor Shed in Nashville with Sean Sullivan engineering and mixing.
Quiet Flame is entirely acoustic - no drums, no electric instruments. The songs are about resilience, perseverance, and finding satisfaction in the mess and the mundane.
Since the release of her critically-acclaimed Reckless Skyline in 2015, Canty has put thousands of miles on her songs, circling through the U.S. and Europe. She warmed up stages for Mary Chapin Carpenter, The Milk Carton Kids and Josh Ritter and recorded with longtime collaborators Darlingside and with Down Like Silver, her duo with Peter Bradley Adams. She won the Troubadour songwriting competition at the Telluride Bluegrass Festival, and her song, "Get Up," was nominated for Song of the Year in the Folk Alliance International Music Awards.
Raised in small-town Vermont, the daughter of a school teacher and a house painter, Canty earned her degree in biology in the Berkshires and subsequently moved to New York City. She spent her days in the city working as an environmental sustainability consultant and her nights making music at Lower East Side music halls and bars. In 2009, she quit her job and set out to make music full time. In 2015, she packed up her house plants and her 1939 Recording King guitar and drove to Nashville, TN, which she now calls home.
"Dreamy and daring" — ROLLING STONE
"The Vermont native with a casually devastating voice and unshakable poise is bound to be the next great Americana star… Canty is ready to be discovered." — SAN FRANCISCO CHRONICLE
"Caitlin Canty mixes a gritty side with aching ballads" — WORLD CAFE
"Motel Bouquet is a spell-binding album of original material that shines on the strength of Canty's plaintive vocals, evocative lyrics and affecting songwriting." — RUTLAND HERALD
Read More
Read Less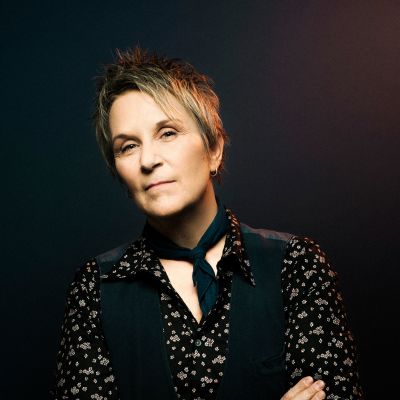 Mary Gauthier
Mary Gauthier is a Grammy nominated songwriter who has released eleven studio records. She is also a published author. Her book Saved by a Song (St Martin's Press) explores the healing power of songwriting, and has been praised by Rolling Stone Magazine as "A must-read book that is just right for the times we live in." The Associated Press named Mary Gauthier as one of the best songwriters of her generation. Her newest release, Dark Enough to See the Stars, was released in 2022. Her 2019 release, Rifles & Rosary Beads (a collection of songs co-written with wounded veterans), was nominated at the 61st GRAMMY Awards (2019) for Best Folk Album. The record was also nominated for Album of the Year by the Americana Music Association and named Album of the Year by Folk Alliance International. That same year, Mary was named International Artist of the Year by The UK Americana Music Association.
Her songs have been recorded by dozens of artists, including Jimmy Buffett, Boy George, Blake Shelton, Tim McGraw, Bettye Lavette, Mike Farris, Kathy Mattea, Bobby Bare, Amy Helm, Candi Staton and many others. Her songs have been featured in film and television, including Paramount's Yellowstone, and ABC's Nashville.

Read More
Read Less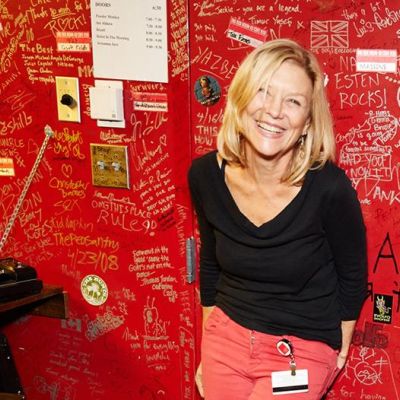 Bonnie Hayes
Bonnie Hayes is a songwriter, recording artist, musician and record producer. She has released 5 records as an artist, including a stint at Chrysalis Columbia and the early Slash/Warner's record Good Clean Fun. Her songs have been recorded by Bonnie Raitt, Robert Cray, Bette Midler, Booker T & the MG's, Adam Ant, David Crosby, Huey Lewis & the News and many others. Hayes also toured as a keyboardist/vocalist with Billy Idol and Belinda Carlisle world tours and has shared the stage with Bruce Springsteen, Stevie Ray Vaughn, Bonnie Raitt, Tower of Power, Don Was and countless others.
An experienced and adept producer and arranger, she has recorded her own demos as well as producing records for many indie artists and songwriters. Her most recent gig as chair of the songwriting department at the Berklee College of Music ended this year; she currently is building a youth songwriting program at the Blue Bear School in San Francisco, serving on several non-profit boards, and enjoying the California sunshine.

Read More
Read Less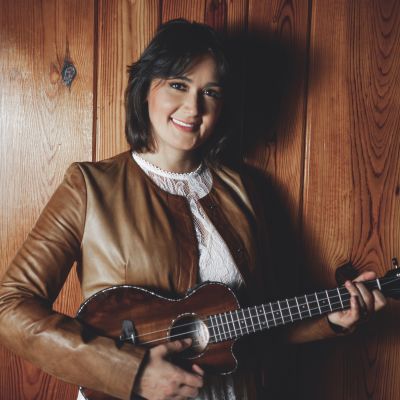 Phoebe Hunt
On the heels of 2021's acclaimed "Shanti's Shadow", Phoebe Hunt is excited to release "Nothing Else Matters" in July of 2023 (Thirty Tigers). The album of solo fiddle and voice marks a departure for Hunt, whose previous projects have showcased her skill as a bandleader and collaborator. Yet it is also a joyful return to her foundations.
When the pandemic changed the world, Hunt, like all touring artists, was taken off the road. Feeling for the community of artists she had met over 15 years of touring, she realized that it would be beneficial for professional artists and music dabblers alike to experience community through dedication to the study of music. She started a movement for people to "point their minds to practicing" during the lockdown. The result was 27 online courses serving over 200 students and offered 33 musicians gigs in 18 months.
She has also developed a program to help parents to Plant The Seeds of Music in their homes and communities called ukulele sprouts (ukulelesprouts.com).
Read More
Read Less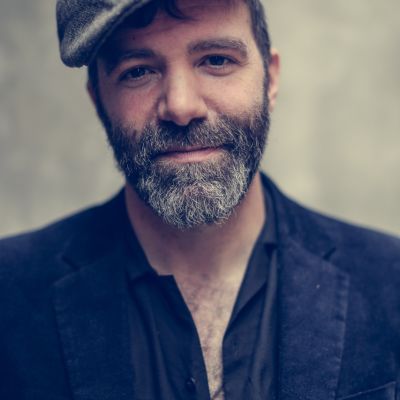 Stephen Kellogg
I wish I'd known when I started out that the contents of an artist biography ends up being repeated many times in the years to come. It can be frustrating to be viewed through an outdated lens. But what's to be done? The past, including old one-sheets, remains unshakable.
I know you're a busy person and, chances are, if you're reading this, you're here for the updated Cliffs Notes. So I'll tell you what I'm proud of having done over the last 20 years and you decide for yourself if any of the soundbites interest you.
I was born, raised and am currently residing in New England. I have four kids and married my high school sweetheart. I've written about them extensively on all my records. I also put out a book in 2020 called "Objects In The Mirror: Thoughts on a Perfect Life from an Imperfect Person." It's a collection of essays about what I've found to be the most important aspects of a life well-lived.
For better or worse, my live show has morphed into one with a fair amount of comedy baked into the storytelling. I write what I believe to be true and I try to have a sense of humor about the stuff that hurts. My newest record is called Keep It Up, Kid and it comes out December 2, 2022. Side B is a suite of 5 interconnected songs that explore the journey from youth to middle-age. Side A is a note of solidarity to anyone looking for hope in hopeless situations. We are all alone in the world, but it's nice to feel as though we are not.

There have been some flattering quotes over the years, but the largest publication to offer up a humdinger was Rolling Stone, who in 2019, said I was like, "John Prine fronting the Heartbreakers." My grandfather taught me not to believe my own propaganda, but I still work hard to fulfill the promise of such heady praise.
In 2013, I delivered a Tedx Talk on job satisfaction and that has led to speaking engagements for some amazing organizations. I've also had the honor of performing at a number of children's hospitals as well as for the U.S military, who gave me an "Armed Forces Entertainer of the Year" award. Those experiences have been enriching and I hope I've used my talents for good there. I've had some great adventures co-writing too and one of the singles I co-wrote, "Got Soul," was the title track for Robert Randolph's Grammy Nominated album of the same title. Although I have, on occasion, cracked the billboard charts, it has been a minute since all that went down, so I'll just say that there is little that means more to me than the people who show up year after year, record after record. Take care of the art and the art will take care of you.
In closing, I guess what I'm most proud of having done, the thing I'd want people to know about the first two decades of my career, is that I survived with my soul intact. I've played more than 2200 concerts, traveled Europe supporting Gregory Alan Isakov and Josh Ritter, sang duets with Adam Duritz and Rosanne Cash. I've sold out the 9:30 club, and performed at the Beacon Theater. I've made music in spite of the challenges and managed to build a life that resembles that of my listeners in all the ways that matter. I have not accomplished all that I intended for myself, but that's why I'm playing another hand at the table. That's the point of Keep It Up, Kid. Thanks for checking out my stuff.
- Stephen Kellogg, April 2022
Read More
Read Less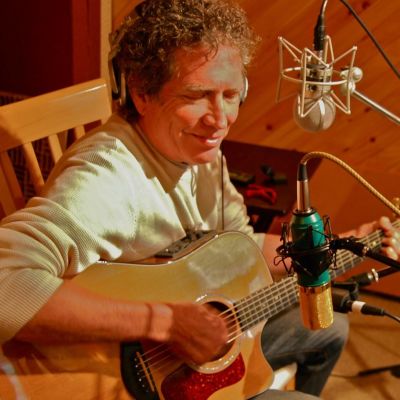 Pat Pattison
Pat Pattison is an author, clinician and Berklee Professor of Lyric Writing and Poetry whose students have composed for major artists and written number one songs. At Berklee, he developed the curriculum for the only songwriting major in the country. In addition to his four books, Songwriting Without Boundaries, Writing Better Lyrics, The Essential Guide to Lyric Form and Structure, and The Essential Guide to Rhyming, Pat has developed three online lyric writing courses, one on poetry, and one on creative writing available through Berkleemusic.com.
He has filmed a series of lectures and masterclasses, available through Songwork.com and has written over 50 articles for various magazines and blogs. Pat continues to present songwriting clinics across the US, Canada, Australia, New Zealand and the UK. Several of his students have won Grammys, including John Mayer and Gillian Welch.
Read More
Read Less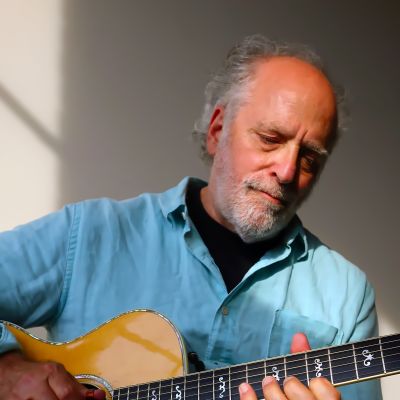 Paul Reisler
Paul Reisler is a composer, songwriter, recording artists, performer and teacher. He is the founder and artistic director of Kid Pan Alley, co-founder of Trapezoid, as well as his current bands, Paul Reisler & A Thousand Questions featuring Howard Levy, and Three Good Reasons. Over his almost 50-year career, he has performed in over 3,000 concerts, recorded close to three-dozen albums, co-written Aesop's Fables for Orchestra and Narrator, music for theatre, dance and film, as well as the script and songs for two musicals—Bouncin' and The Talented Clementine.
He's written more songs than the Beatles, Bob Dylan, Joni Mitchell, and Stephen Foster combined—somewhere north of 3,500 compositions thanks in no small part to his army of 80,000 kid co-writers as well as his many adult collaborators. Artists including Sissy Spacek, Raul Malo, Darrell Scott, Cracker, Corey Harris, Jesse Winchester and many others have recorded his songs.
At this stage of his life, he's committed to inspiring the creativity of others through his songwriting workshops as well as through Kid Pan Alley. A few of the places he's taught include Rocky Mountain Song School (26 years), Utah Song School, New Song Academy, Swannanoa Gathering, Augusta Workshop, Hollyhock, Kerrville, NSAI, Berklee College of Music, and he will be co-founding a new annual Songschool in Italy in October.
Read More
Read Less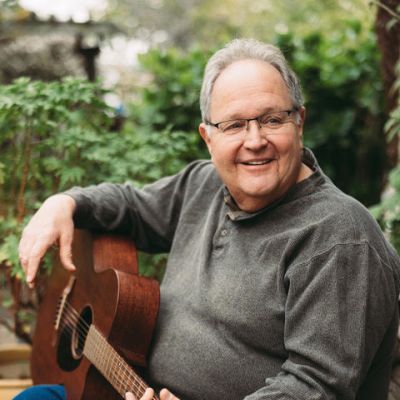 Steve Seskin
Steve Seskin is a successful songwriter who has written seven number one songs, including Grammy-nominated "Grown Men Don't Cry," recorded by Tim McGraw, and "Don't Laugh at Me," winner of NSAI Song of the Year and Music Row Magazine Song of the Year in 1999 as recorded by Mark Wills. His other #1 hits are "No Doubt About It" and "For a Change," both recorded by Neal McCoy, "No Man's Land" and "If You've Got Love," both recorded by John Michael Montgomery, and "Daddy's Money," recorded by Ricochet.
Other chart toppers include "I Think About You," recorded by Collin Raye, and "All I Need To Know," recorded by Kenny Chesney. The video for Raye's "I Think About You" single was named the Academy of Country Music's Video of the Year in 1997, and the song and video were also given an award by the Tennessee Task Force Against Domestic Violence.
In 2014, 2018 and 2020, Steve was nominated to the NSAI Hall of Fame. Recent recordings of his songs include "Pictures," by John Michael Montgomery, "We Shook Hands," by Tebey, and "I'll Always Be There For You," by Brian McComas, "This Too Shall Pass," by Sinclair and "Standing Still", "Proof", "Lift You Up" and "Electricity" by Seth Glier.
While Steve is best known for writing hits, he is also a successful performer and recording artist. His 20th album, Some Sunsets, released in 2014, is filled with inspiring, hopeful songs, and features Steve and the talented Julia Sinclair. "Don't Laugh at Me" was recorded by Peter, Paul and Mary and became the impetus for the Operation Respect/Don't Laugh at Me project, a curriculum designed to teach tolerance in schools. This program has already been implemented in more than 20,000 schools across the country. Steve now enjoys performing at school assemblies in support of this program. The song is now available as a children's book, Don't Laugh At Me, which was featured on PBS's Reading Rainbow in September 2002.
Read More
Read Less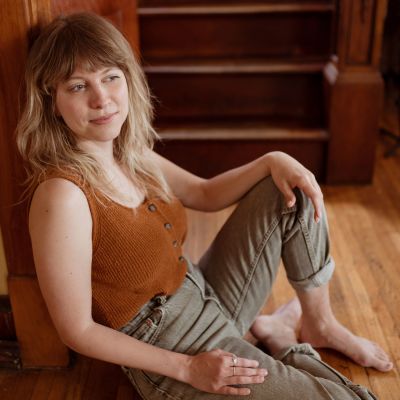 Siri Undlin
Humbird
Inspired by the crystalline chill of the north country she calls home in Minnesota, Humbird combines a wintry longing with the warmth of a familiar folktale. Humbird's music moves between experimental folk and environmental Americana to embrace the unexpected. The music invites a refreshing dissonance into the house. It leaves bread crumbs along the path and reflects light back at the stars.
Siri Undlin witnessed the power of storytelling in her childhood home and began writing music and performing in church choirs and in Irish ensembles from a young age. Her voice, which contains the unwavering fortitude of hymnal melodies, reveals her traditional background.
In 2019, Humbird released the critically acclaimed, debut full-length, Pharmakon, which introduced us to Humbird's songcraft and harmonic folk style. With Folk Alley calling the album "… an absolutely hypnotic listening experience." Atwood Magazine described it as music wrapped in "gentle rebellion". The release garnered millions of online streams and a wide range of accolades, including 89.3FM The Current's "Best Local Albums Of The Year", one of City Page's "Picked To Click" Awards, "Best Minnesota Albums" from the Star Tribune, and as an official showcasing artist at SXSW in Austin.
Most recently, the material on Humbird's sophomore record Still Life (October 2021) has already received enthusiastic praise from within the folk world – awarded as one of Kerrville Folk Fest's New Folk winners for 2021. Keith Harris of Racket Magazine explains, "'Still Life' is an album to lose yourself in during certain moods, or in others to find comforting details to grasp onto. The album stands alone as its own artifact, which, carefully crafted as it is, has a particular kind of spontaneity."
Read More
Read Less
2023 Elective Instructors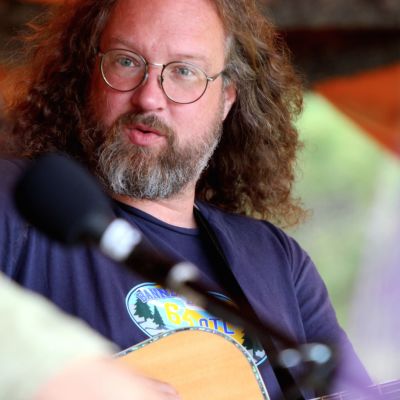 Mike Beck
"Chicago" Mike Beck is an ASCAP-award-winning songwriter and recording artist who has been touring full-time in the USA and Europe since 2001 as a solo performer and with his band Chicago Mike's InterGalactic Brother & Sisterhood of Big Eyed Beans. Mike has held a residency several weeks each year at the historic Bright Angel Lodge on the south rim of the Grand Canyon and has toured Europe over 30 times, performing in Switzerland, The Netherlands, Germany, Italy, France, Ireland, Belgium, Greece, Spain, Portugal, Estonia, Bulgaria and Luxembourg.
In December 2015, Mike completed his first tour of Asia, performing shows in Japan and Thailand. He has personally brought over 30 musicians on their first overseas tours and coached hundreds more. His debut CD, released in 2002, has received radio airplay in the USA, Germany, Holland, Denmark, Transylvania, Romania, Macedonia and Japan.
In addition to his performing and recording endeavors, Mike is the founder of Access Film Music LLC, an organization dedicated to helping independent recording artists expose their music to directors, producers and music supervisors working in film, television, video games and advertising. Since 2004, Access Film Music has presented showcases during Film Festival Week in Park City, Utah each year during the Sundance and Slamdance Film Festivals featuring platinum selling recording artists, hit songwriters, music legends as well as exceptional as-of-yet unknown artists. Access Film Music is also the Official Music Partner of the ÉCU Film Festival in Paris, France each Spring, where Access showcase events further their mission to connect music-makers with filmmakers on an international stage.

Mike has been on the faculty of the Planet Bluegrass Rocky Mountain SongSchool in Lyons, Colorado since 2005 and has been a featured speaker and mentor at numerous music industry events and educational institutions, including AmericanaFest in Nashville, Tennessee, South-by-Southwest in Austin, Texas, Folk Alliance International, and several other songwriting camps and retreats, music conferences and film festivals throughout North America and Europe. He has also presented his music business workshops at UCLA, Berklee College of Music in Boston and Stevens Institute of Technology in New Jersey. He is a founding partner of Song Camp Italy, a songwriting retreat that takes place in Illasi, Italy in the vineyard-covered hills about 30 minutes outside of Verona. Mike loves empowering and inspiring musicians to pursue their dreams and enjoys sharing practical ideas, methods and information to help make them real.
Read More
Read Less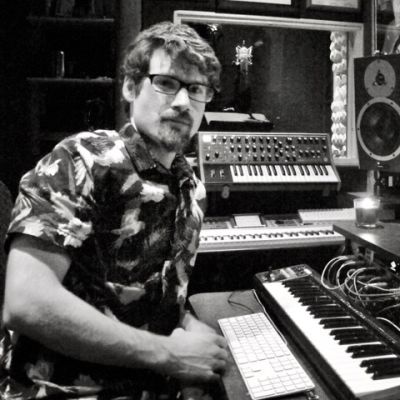 Ryan Benyo
Ryan Benyo is a Los Angeles based, Gold-Record Award-Winning producer, engineer, songwriter and multi-instrumentalist with credits including Parachute, Sheppard, Baker Grace (Bitter's Kiss), Lisa Loeb, Lime Cordiale, Alberta Cross, Through Fire, Vusi Mahlasela, and Caro Emerald. He has also worked on a variety of music and sound design projects for visual media including for Carl's Jr/Hardee's, NBCUniversal, and many others.
In addition, Ryan works at Kid Pan Alley as the Director of Music & Technology where he records, arranges, produces and markets their growing catalog of songs. He is a member of the Audio Engineering Society, is a self-published writer through ASCAP and is a voting member of the National Academy of Recording Arts and Sciences (GRAMMY Organization). Ryan brings an array of musical experiences and expertise to the table giving each project the utmost amount of attention and creative options.
Read More
Read Less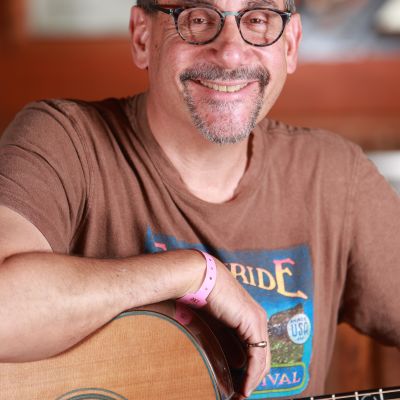 Rabbi Joe Black
Joe Black fell in love with Song School three years ago and looks forward to it every summer. He was ordained as a Reform Rabbi 36 years ago and serves as Senior Rabbi of Denver's Temple Emanuel- the largest synagogue in Colorado. He also serves as a Chaplain in the Colorado House of Representatives.
Joe is a poet, singer and songwriter – having written and recorded 7 albums of original music. He has performed his music around the world and has published several books of poetry and prose. As a performer, he is known for his guitar virtuosity, soaring voice and lyrics that are funny, inspirational and thought provoking.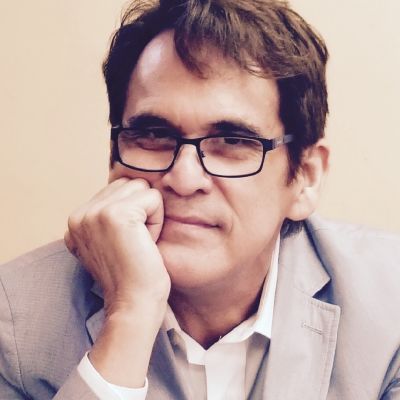 Ron Browning
Ron Browning is internationally known as the "Voice Coach to the Stars." Alison Krauss, the most celebrated Grammy Award winner (27 wins), recently praised him in the New York Times, USA Today, BBC News, the Tennessean, and The Sun in London, where she called him "a genius" after he saved her from a debilitating case of dysphonia and brought her back into excellent voice where singing felt effortless.This restored the confidence needed to finish her Windy City album, which won her 2 Grammy nominations. She was then able to move on with her singing career.Ron accompanied Alison Krauss on the Red Carpet for the 60th Annual Grammy Awards in Madison Square Gardens.
Ron has been seen and heard on Entertainment Tonight, The Voice, Oprah Network, and BBC's Simply Classics, to name a few.His clients include all levels of singers from beginners to award-winning celebrities in all genres of music.The National Association of Teachers of Singing has celebrated Ron in a lengthy tribute for "World Voice Day" in the Journal of Singing.He has had articles published by NATS, as well as The Voice Council in London, where he served as Artist in Residence two consecutive years.Other artists on his roster of clients include Wynonna, Amy Grant, Jamey Johnson, Patti LaBelle, John Hiatt, Lake Street Dive, Keb Mo, Carrie Underwood (Sound of Music Live NBC), Greta Van Fleet, Vanessa Carlton (Beautiful—the Carole King Musical in NYC), The Ace of Cups, Dailey and Vincent, RaeLynn, Chris Lane, Langhorne Slim, Steve Conn, and the international Broadway star, Pia Douwes, to name a few.He teaches privately in his Nashville studio and via Skype. Ron is also a songwriter and jazz pianist. His solo jazz piano CD, In a Sentimental Mood, is available on iTunes and CD Baby.

Read More
Read Less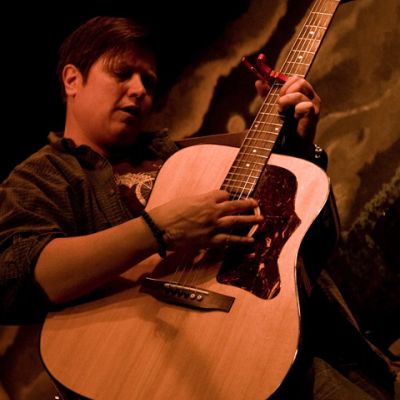 Jill Brzezski
Interpreting life through music while integrating a vast composition of styles, Singer/Songwriter Jill Brzezicki (pronounced Brr-Zit-Ski) delves into her country and bluegrass roots in her third full-length release. Darkness Falls delivers traditional bluegrass tracks alongside some of Jill's best new original songs.
Jill attended the Colorado Contemporary Music College in Fort Collins, Colorado in 2004 and graduated with a diploma in performance and education. Jill released her debut full length solo CD "Consequence of Truth" in 2007 and her second full length CD "The Horizon" in September, 2012. As a solo singer/songwriter Jill has enjoyed supporting local and nationally touring bands as well as headlining local and regional venues.
Attending and teaching at the Rocky Mountain Song School since 2007 has allowed Jill the opportunity to hone her skills and learn new techniques in playing, writing and performing.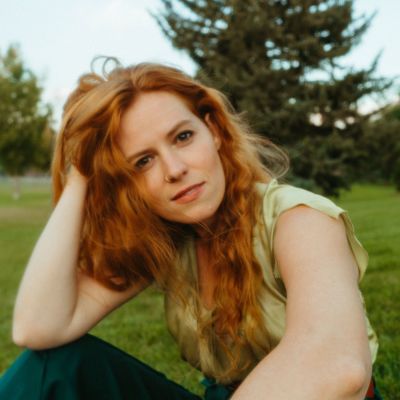 Megan Burtt
Rocky Mountain raised, and international touring artist, Megan Burtt is a decorated performing songwriter. Since her sophomore release "The Bargain", she has performed at the legendary Red Rocks Amphitheater, been featured with the Colorado Symphony Orchestra, toured Europe, toured across the US, and supported artist like Gregory Alan Isakov, Chris Isaak, Leann Rimes and Marc Cohn. Guitar World calls Burtt "Pulsing, powerful and lovely. Burtt gracefully manipulates words and melody into a sultry delight."
Megan is a Rocky Mountain Folks Fest, Kerrville, and Westword Songwriter of the Year. She is currently working on her fourth and fifth full-length albums One with with New York City with producer Louis Cato (Stephen Colbert house band, Stay Human) and the other on her home turf in Colorado set to release Fall 2023.
Read More
Read Less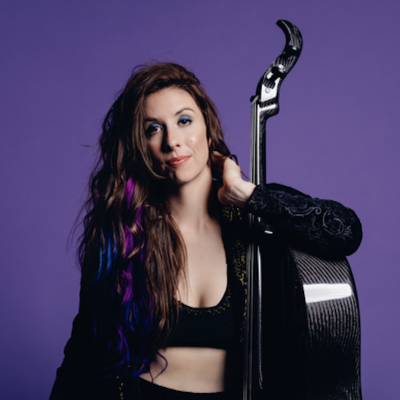 Sarah Clanton
Refreshing, empowering and authentic, Sarah Clanton inspires audiences to join her on an uplifting musical journey that delights and surprises. Whimsical and witty, Sarah invites her community to cello-brate life as she defines her own style of music with intuitive songwriting and a memorable voice paired with her unique style of playing her carbon fiber cello.
Sarah's engaging performances invite audiences to join her in an escape from the ordinary. Having used music to heal in her own life, Sarah share's her journey through her unconventional, yet vulnerable approach. A celebration (or what Sarah aptly calls a "cello-bration") of the unexpected, captivating yet approachable, Sarah's innovative sound is an eclectic blend, with flashes of the classically-trained pop sensibility of Norah Jones and the sultry jazzitude of Amy Winehouse.
Audiences are left after a Sarah Clanton performance having experienced an expansive and transformative night that leaves them both energized and entertained. Leave a Sarah Clanton performance feeling inspired, smiling and feeling a bit brighter.
Growing up in Maryland, Colorado, Georgia, South Carolina and France, Sarah calls herself a tumbleweed without a hometown, which she attributes to her love of the open road. With a degree in classical music and communication studies from Furman University, Sarah spent 12 years in the music scene in Greenville, South Carolina before making her move to Nashville in 2014. Since moving to Nashville, Sarah has continued to evolve, writing, producing and releasing music - including her full length album "Here We Are" in November 2018, receiving rave reviews.
On the day "Here We Are" released the FBI raided the offices of the parent company that owned the companies to which Clanton was signed, freezing her whole career. Through this experience Sarah found thousands of dollars in royalties left unclaimed! This sparked the idea for her new company called Tunedough: song registration made simple.
Now along with making music, Clanton coaches musicprenuers, supporting artists nationwide, empowering them to collecting their royalties with her self guided course or one on one services called Tunedough and as co-host of The Wealthy Artist Podcast.
Sarah is all about the fun and balance and finding the joy of it all. She also spends her time mermaiding (that's right, mermaids are real!) and teaching her Greater Swiss Mountain Dog, Mavis (the real star of the show), how to talk using buttons. It's always an adventure!
Read More
Read Less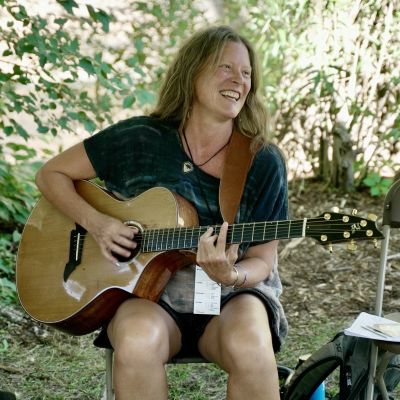 Jenn Cleary
Jenn Cleary is a singer-songwriter and musician known for her soulful vocals and captivating shows. She hails from Boulder, Colorado and has been actively involved in the music scene since 2006. Jenn's music encompasses a blend of folk, rock, and blues, creating a rich sound with stirring melodies and heartfelt lyrics. Jenn Cleary has released multiple records, including two children's albums, and has performed at various venues and festivals throughout the USA and Europe.
Jenn has always included playful tunes in her output and her children's albums blend full-on fun with environmental and social consciousness. Her songwriting for children is informed by a lifetime of assisting, educating, and raising them. She founded a non-profit that provided housing, schooling and medical care for Nepali children, and also started a K-12 private school in her community. She has been a foster parent and has three children of her own. Her children's albums have won several awards, including the prestigious recognition from the 2022 NAPPA awards for being best in the music industry and the 2022 Family Choice Award.
Jenn has taught in various arenas for over 30 years, including at The Living School in Boulder, CO; as a private instructor in guitar, singing, songwriting; and as a music business coach for artists. Jenn will be teaching "Please Release Me! Best Practices for Releasing Music in 2023-24", along with Mike Beck and will be available for individual mentoring throughout Song School. Jenn is an 18-year veteran of Song School, where the high level of inspiring instruction continually spurs her to shape and improve her own teaching style.
www.JennCleary.com
Read More
Read Less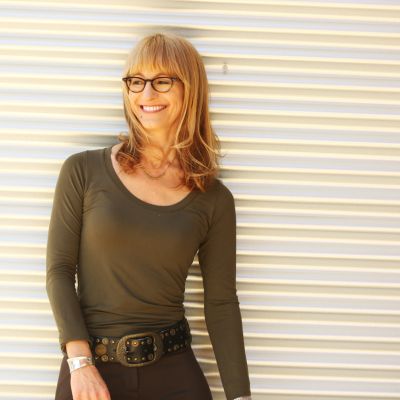 Nan Crawford
Nan Crawford [she/we] has been performing, directing and teaching improvisation for more than 30 years. Nan uses theatre as a lens for leadership, teaching at Harvard's Graduate School of Business, and for clients such as Dolby, Google, and Netflix. Nan is on the board of advisors for Lin Manuel Miranda & Wayne Brady's Freestyle Love Supreme Academy, where she has also been a performer, teacher, and faculty mentor. FLS is the Grammy nominated, Tony Award winning freestyle hip-hop improv ensemble that was the breeding ground for the musicals In The Heights and Hamilton.
Insights from her master's thesis — Transforming the Inner Critic and Allowing Our Innate Creativity to Flourish — inform all of Nan's work. She is CEO of Nan Crawford & Co. where they coach bold women leaders to step onto a bigger stage. From coaching clients to deliver TED Talks, to preparing executives for interviews for Board of Directors seats on publicly traded companies, to her dynamic keynote performances on Courageous Creativity, Cultures of Collaboration, Data Storytelling, Resilience and Navigating Change… empathy, courage, and story are at the core of her work. Nan has most recently been working on her forth-coming book: You Are Amazingly Powerful. Period.
Nan studied with elders Augusto Boal, and Anna Halprin focused on improvisational theatre and dance as tools for social justice and transformation. And has spent time with Bobby McFerrin and his circle-singing ensemble to spin harmony out of happenstance. Her provocative approach bringing workplace wisdom drawn from the arts has appeared in Fast Company, Inc. Magazine, and The New York Times called her work "inspirational." NanCrawford.com
Read More
Read Less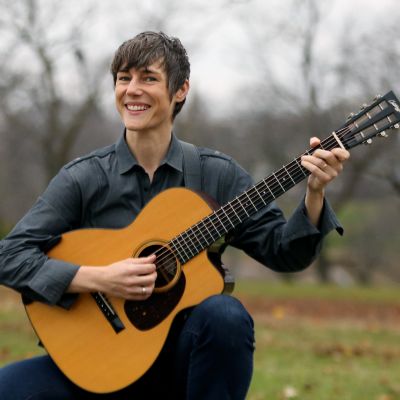 Ellis Delaney
There's just something about Ellis, who is at once funny and wise, thoughtful and uninhibited, with a captivating voice that is matched by their uplifting lyrics. Ellis has appeared on A Prairie Home Companion four times and has been voted "most-wanted-to-return" performer at festivals including Falcon Ridge Folk Festival, Moab Folk Festival, Kerrville, and Sisters Folk Festival. Ellis regularly receives h messages from strangers including, "you exude pure joy", "I heard you and fell in love" and "I was stopped in my tracks by your music and captivating laugh" as well as "Yours is a voice we all need to hear."
Ellis' annual closing set on the Wildflower Stage is the last day of Folks Festival. Ellis is available for mentoring sessions and is interested in helping others to find their mission and artistic voice.
Read More
Read Less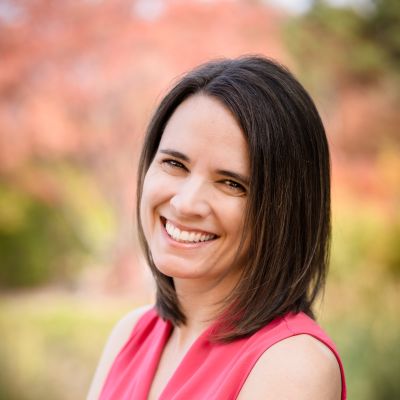 Terri Delaney
Terri Delaney is a Minneapolis-based social worker turned booking agent turned trauma therapist. After running a booking agency for many years, Terri then re-focused her career onto trauma therapy and helping people heal using mind-body approaches. She still collaborates with her spouse, contemporary folk musician Ellis, co-managing their record company Singing Crow Music.
Terri is a jane-of-all-trades, acting as vocal producer with Ellis in the studio and on-hand co-writer when needed, and teaching classes on time management, work/life balance, and nervous system regulation. Terri is known for her passionate commitment to helping artists reach their full potential and she is available for mentoring sessions during Song School.
Read More
Read Less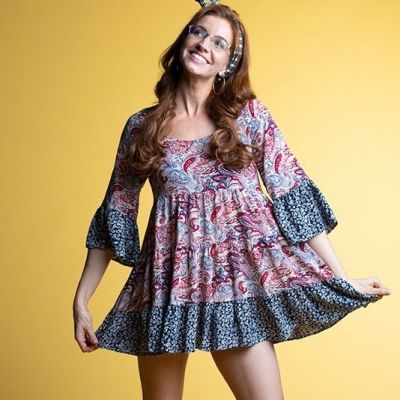 Shanna in a Dress
Shanna in a Dress is a clever millennial who sucks at dating, a masterful storyteller, and as candid as it gets! Her show will take you on an emotional roller coaster with as many ups and downs as the hills she bicycled on her 2021 musical-bicycle tour across the US, "Tour de Dress." Shanna's quirky, fearless songs will make you laugh out loud, then punch you in the gut. This playful, witty free spirit from Boulder is a Kerrville New Folk winner, Falcon Ridge Folk Festival crowd favorite, and is one to watch as her career is taking off.
Her debut album Robot was released in May 2022 and she has graced the stage at Rocky Mountain Folks Fest, Kerrville Folk Festival, Black Bear AmericanaFest, and more. She recently relocated to Nashville and is maintaining every ounce of her Colorado hippie soul among all the country cowboy boots. Shanna is obsessed with neuroscience and mindset tools and brings that toolbox to the songwriting students she mentors to bring the encouragement that all her insecure artist friends need to KEEP CREATING!
Read More
Read Less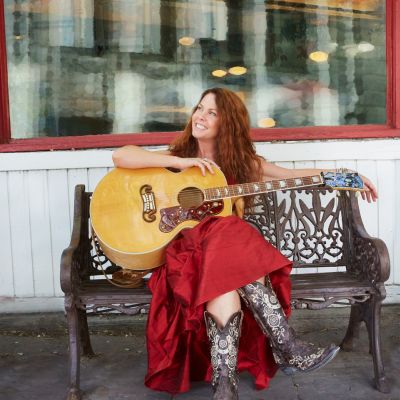 Rebecca Folsom
Rebecca Folsom is an award-winning songwriter, a national touring performer, a teacher, and a coach of transformational creativity. Dubbed "The Creativity Shaman" Rebecca has been coaching individuals and groups in transformational creativity for over 27 years. She offers a toolbox of simple and potent embodiment exercises, both traditional and non-traditional to help singers/writers/performers open streamlined vocal, songwriting, and performance flow.
Rebecca is a national touring artist with 27 years of experience on the road performing for audiences ranging from 1 to 2 ½ million people. Along with being a prolific songwriter, she is also a published author of two books, and a fine artist with a Bachelor of Fine Arts degree.
Rebecca's music is about liberation. Her agile voice traverses a four-octave range. KUNC describes her voice as "knock-you-to-your-knees." The Daily Camera describes her music as "shining…with lush harmonies," and Westword Magazine says, "Her songs hit like little earthquakes!" While her range is impressive, it's the expression in her voice that rivets attention. She sings with both a simple storytelling purity along with a gritty blues prowess. Her voice pours from an inner spring, flowing with lilting tenderness to fully liberated, unbridled release.
Rebecca's performances include Opryland, Red Rocks Amphitheater, and BBC Radio and Television, Kerrville Folk Festival, Falcon Ridge Folk Festival and Planet Bluegrass's own Rocky Mountain Folks Festival. Sanctuary, her most recent single released in 2020 was a semifinalist in the International Songwriting Competition ISC. Her songs have charted at #1 on the National Folk DJ Charts, #4 on the National Americana charts, and multiple times top 40 on the National Americana/Country charts.
"I am delighted to assist people in breaking down inner barriers, freeing themselves to live in the bullseye of their dreams."
Read More
Read Less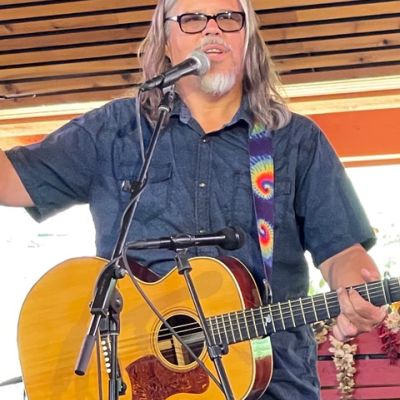 Mark Monroe Gibson
In 2019, drawn by its scenic majesty and lack of humidity, Mark Monroe Gibson abandoned his lifelong deep southern roots, 25 years of law practice and relocated to Colorado to pursue music full time.
With a keen wit, balanced occasionally with compassion, Mark offers thought-provoking story songs filled with charismatic, unusual and sometimes flawed characters that give listeners an unconventional perspective on everyday life.
His songs provoke a reflective state of mind, while his mastery of language and wry humor often evoke a twist of a smile or out-loud laughter, at the same time always delivering an emotional punch.
Mark will be joining us for his 13th Song School and will once again be offering his legal expertise in the areas of copyright and business law issues songwriters encounter.
Read More
Read Less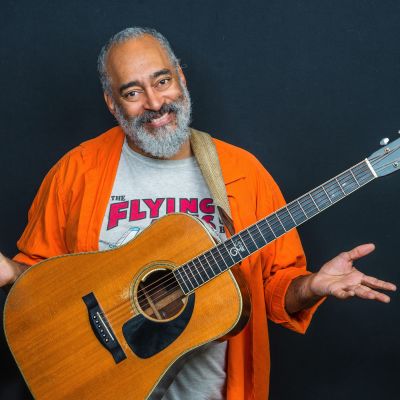 Vance Gilbert
"If Joni Mitchell and Richie Havens had a love child, with Rodney Dangerfield as the midwife, the results might be something close to the great Vance Gilbert", says Richmond Magazine.
Vance's new album, "The Mother Of Trouble", features Grammy winner Lori McKenna on background vocals, Juno award recipient and Bonnie Raitt Grammy hit song co-writer Joey Landreth on guitars, and Americana-Roots master mandolinist Joe K. Walsh. With 4 bullies, 4 deaths (3 of them murders), 3 moms, 2 accidents, 2 Black people, 2 dogs, 1 dog ball, 1 gay kid, and 1 missed flight thanks to gas station sushi, this album benefits from the gifts of time and experience honing songwriting skills that put this most vital of acoustic storytellers at the top of the game.
Oh, and Management wants to make sure to tell you that this is the 14th release for this acoustic stalwart.
30 years into his career, the songwriter's influence can be felt all over the contemporary Folk and Americana realm as he has helped pave the way for many of the BIPOC artists who have followed.
Vance was born and raised in the Philadelphia area. Starting out hoping to be an R&B and jazz singer once at college, there he discovered his affinity for the storytelling sensibilities of the acoustic singer-songwriter thing. Word spread like wildfire about Gilbert's stage-owning singing and playing, and Shawn Colvin invited him to be special guest on her 1992 Fat City tour where he took much of America by storm and by surprise. "With the voice of an angel, the wit of a devil, and the guitar playing of a god.." wrote the Fort Worth Star-Telegram.
Noted not only for being the ever consummate performer, Gilbert has recorded 13 albums, including 5 for Philo/Rounder Records. Along with being opener of choice for artists as varied as Arlo Guthrie, Anita Baker, The Milk Carton Kids, and Southside Johnny, the mid 2000's found Gilbert opening 150+ shows for comedian George Carlin.
Gilbert has also been a prominent presence at some of the world's most prestigious gatherings and halls, among them the Newport, Winnipeg, Rocky Mountain, Calgary, Ottawa, and Falcon Ridge Folk festivals, the Kate Wolf Music Festival, and Australia's Woodford Folk and Mullum Music Festivals, Mountain Stage, Boston's Symphony Hall, Nashville's Lyman Auditorium, The Barns at Wolftrap, and a private party for his veterinarian where there was terrific lo-mein.
Most recently he's been the opener of choice for Mad About You/Stranger Things star Paul Reiser's stand-up shows (50 +) for the last 7 years, along with his own busy acoustic music touring and coaching schedule. That current schedule includes Vance's Monday Night Acoustic Pajama Party on YouTube. Having started the first week of the pandemic in 2020, Vance has played a live, themed, weekly 90 minute mixed bag of originals and cover tunes to a rotating following of about 200 folks. 10 to 20% of his weekly tip jar is donated to a local 501(c)3 of his choice. At the time of this writing, having done 155 of these shows has become newsworthy in itself.
Gilbert has been a songwriting, performance, and voice coach all around the world, kinda, from Australia to Winnipeg, at all the festivals above plus The Kerrville and Rocky Mountain Song Schools, he is currently on staff as Instructor/Professor at the University Of Colorado Denver and has a decade worth of summer programs at the Berklee College Of Music under his belt. What? Private coaching? Yes, 6-10 students weekly too.
Considered by many to be an integral part of the national folk scene, his previous record "Good Good Man" features an eclectic roster of musical types including rocker Mike Posner, world renown Celtic harpist Aine Minough, bluesman Chris Smither, and Al Green's organist Stacey Wade.
Gilbert runs 3 to 4 miles ever so slowly 5 days a week to stay sharp for the road and does historical aviation research and model building just for great nerdy fun.
He even has a tune on a Grammy Nominated children's album. How rounded is that?
Read More
Read Less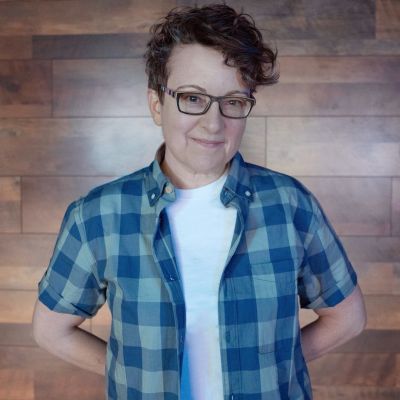 JJ Jones
As a touring drummer, JJ has played over 800 shows in six countries with countless artists and bands — including Po'Girl (Allison Russell), Girlyman, Heather Mae & Crys Matthews, Ramy Essam and Margaret Cho.
As a private coach, facilitator and instructor, she's taught more than 200 women and girls how to play drums. An accomplished rhythm guitarist as well, JJ teaches the sell-out online guitar course "Right Hand Bootcamp" throughout the year, and provides private coaching on rhythm and strumming.
JJ attended a private high school for the arts to major in guitar. She has two undergraduate degrees in cognitive neuroscience, a drum performance certificate from Berklee College of Music, and is the former tech editor for Tom Tom Magazine. JJ's also a regular contributing writer to Drumeo's The Beat (she wrote their tribute to Taylor Hawkins last year), and the founder of EmpowerDrumming.com — an online coaching and education company for women.
Read More
Read Less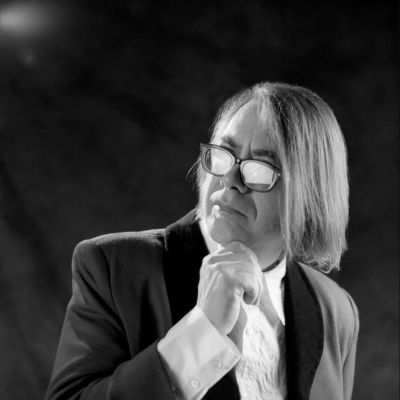 Arthur Lee Land
Lyons Colorado based singer-songwriter and multi-instrumentalist Arthur Lee Land is known for his joy filled, innovative live performances, his mad guitar and live-looping skills, Arthur's hands are full theses days writing, recording and performing with multiple projects. First as a solo artist, you have his unforgettable one-man act employing the Art of Live-Looping to create his Electro-Americana BAND of ONE featured in his last studio album release Cracked Open featuring songs co-written by his wife and songwriting partner, clairvoyant lyricist Carol Lee. In late 2014, Arthur replaced Vince Herman of Leftover Salmon in the veteran Colorado Americana Jam-Band Great American Taxi.
The Arthur Lee Land TRIO is crushing it live and gearing up for a new original studio album. The TRIO's unique Grateful Dead Tribute: Twang Is Dead has been a festival favorite. On top of all that, Arthur has been bringing his melodic guitar skills touring with String Cheese Incident's keyboardist's solo project the Kyle Hollingsworth's Band, as well as the Elephant Revival family side projects featuring Daniel Rodriguez and Bonnie Paine that also became folk rock icon Donovan's band for a headline festival slot in 2016. Other fun projects find him teaming up with Brain McRae's gogoLab and Tyler Grant's band Grant Farm for the "GRANTful Dead Revue." Arthur's Art of Live-Looping Educational Outreach Programs have reached 50,000+ students in 27 states and he's been an advocate for Reframing ADHD as the gift of the "HUNTER" Brain Wiring. Arthur has been a member of the Song School instructor staff since 2003.
ArthurLeeLand.com | GreatAmericanTaxi.com | ArtOfLiveLooping.com

Read More
Read Less
Clare McLeod
Clare McLeod, Harvard EdM, is an Associate Professor in the Voice Department at Berklee College of Music, where she is the principal author of the Minor in Teaching Contemporary Voice and Berklee Online's Essentials of Teaching Contemporary Voice. A certified Estill Master Teacher, Clare also trained at the National Center for Voice and Speech, and is a member of the Voice Foundation, the National Association of Teachers of Singing and the Pan American Vocology Association. In addition to teaching at Berklee, she presents voice clinics regularly around the world and continues to contribute to developments in voice research.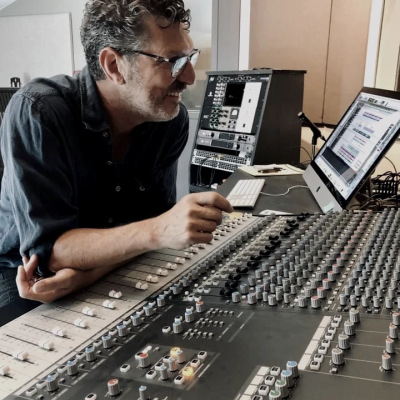 John McVey
Owner, Head Engineer/Producer - Cinder Sound Studio
John is a musician's musician, a songwriter's songwriter, and a force in the studio.
An award winning singer songwriter in his own right, he left the touring life to be a studio musician. The more time he spent in recording studios, the more he loved it. The more he learned, the more he discovered his passion for producing.
He has studied what makes songs work, what makes sound exciting, how sounds mix together to express emotion. He's been on the business end of a microphone. He speaks 'songwriter', and he speaks 'musician', and he understands how to get great performances in the studio. With more than twenty five years and hundreds of projects worth of experience, he knows how to make an artist's vision a reality, how to help build it into something unexpected and new. He loves helping songs, projects and people grow to their full potential.
Read More
Read Less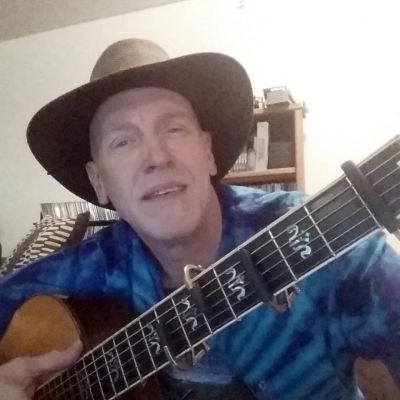 Bill Nash
Bill Nash has been a musician all his life. He was a 5-year-old boy soprano, a 4th grade french hornist (played horn all through college), a 15-year-old beginning guitarist and then an 18-year-old guitar teacher, and a graduate of Bradley University's School of Music, majoring in composition studying under the tutelage of Professor Dean Howard, and an almost master's degree from time at the University of Colorado (just one semester short!). Bill began writing music and lyrics in his early teens and his roots are firmly embedded in what is now known as the singer/songwriter acoustic music genre. He has performed styles as diverse as rock 'n roll, fusion, country, polka, folk, and even old-time western music, ala the Sons of the Pioneers.
Bill has 3 albums currently available, Mostly True Stories (1996), Runs With Scissors (1998), and Dreaming Again (2010), containing mostly original songs and a few cover tunes from some of his favorite songwriters. His songs range from love songs to heartbreak songs, from true stories to completely imaginative fabrications, from protest songs to environmental songs, and he even wrote a tribute song for Uncle Calvin's Coffeehouse in Dallas ("… the best coffee and hugs in town!"), where he has been a volunteer almost every Friday night since 1993.
On "Runs With Scissors", Bill was delighted to be joined by the likes of Dana Cooper (harmonica), Chris Gage (honky tonk piano), Marsha Webb (classical piano), Denny Allen (bass guitar and recording engineer), and Don Conoscenti (practically everything, from wailing guitars to drum set to flute to dumbeck to metal chair!), and a very special group of 6 lady singers he affectionately calls "The RollAides" (referenced from his song, "She Rolls", for which they sang beautiful backup harmonies).
The new CD "Dreaming Again" was a 10 year effort, containing 12 songs previously unreleased! This album starts out with Bill's newest instrumental "Night Ascent", then cycles through favorites "Come Home, "When I Was in Love", "Mirror Deep", and many others. This CD was 10 years in the making due to Bill's physical limitations, money issues, and then Tom Prasada Rao came along and said "Let's finish this!", and so it was! Also joining Bill on this CD were Pat Wictor (dobro), Chris Gage (guitar and accordian), TPR on a bunch of instruments, and Cary Cooper on background harmonies. These songs are among the best Bill has ever written, and it is sure to become a classic in the indie/folk music arena!
Bill has been invited to sing background harmony on mainstage at the Kerrville Folk Festival many times, with fine musicians from Anne Hills to Michael McNevin to Tom Prasada-Rao to Jana Stanfield to Albert & Gage to Josh White Jr to Jon Vezner to the Rhythm Angels, and was 1 of 4 invited singer/songwriters at the Dallas Campfire show hosted by Emilie Aronson on the Threadgill Theater stage at Kerrville in 1996.
Read More
Read Less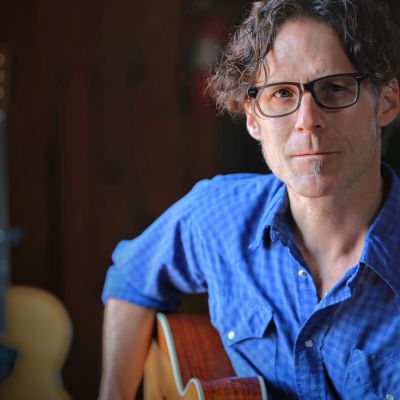 Justin Roth
Justin Roth is a nationally-touring singer/songwriter, fingerstyle guitarist, teacher and recording engineer/producer from Fort Collins, CO. Currently, he is also a lead songwriter with Kid Pan Alley, writing songs with school kids, both in-person and virtually.
His path to acoustic music was solidified at 17 when he heard innovative guitarist, Michael Hedges, and saw how the acoustic guitar was capable of creating such a huge sonic palette, much more than he had ever heard before. From that moment on, he knew it would be the root of his musical world. His use of alternate tunings, partial capos and his innovative two-hand tapping technique has been described as, 'more than just an instrument, but an extension of himself.' "Fans of Leo Kottke or Michael Hedges will find themselves right at home with [Roth's] intricate guitar work…beautifully written lyrics." - San Francisco Art Magazine
Justin has toured with John Gorka and David Wilcox, as well as opened for some of the finest singer/songwriters on the acoustic music scene, including Shawn Colvin, Martin Sexton, WillyPorterand Darrell Scott. Equally, his guitar playing has earned him shared stages with some of the greatest fingerstyle players of today, such as Tommy Emmanuel, Andy McKee, Billy McLaughlin and Pat Donohue. Justin's self-produced and fan-funded album, Now You Know, was voted as one of the Top 100 Folk Albums of 2011. Two songs from Now You Know have also been featured onThe Young & The Restless and General Hospital.In late 2013, Justin wrote and released the single "Rise," inspired by the Colorado floods, and donated 100% of the proceeds to flood relief.
Justin is eternally grateful to have attended Song School every year since 1997 and has been an instructor since 2003. He is also available for individual virtual lessons via Zoom or you can view his courses on JamPlay.com. Find out more at: justinroth.com/teaching.
Read More
Read Less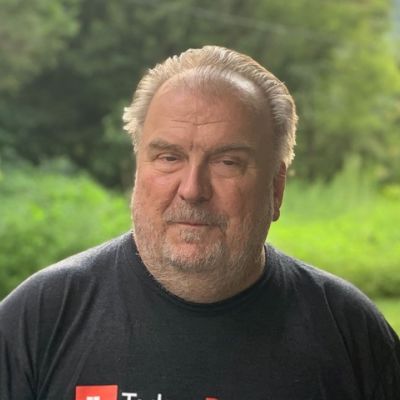 ​Alan Rowoth
Alan Rowoth started playing professionally in 1968, 54 years ago. With thousands of gigs under his belt, He has also worked as an agent, manager, publicist, record producer, lighting designer and audio engineer. Alan pioneered the folk Internet in 1990 and created Internet Quartets and the Folktrain. He's written for Performing Songwriter, Sing Out!, Dirty Linen, and other magazines. For over 3 decades, Alan has been teaching musicians at Song Schools and conferences on a broad range of technical and business subjects including live streaming, social media, and monetization strategies. His Big Orange Tarp has showcased hundreds of musicians at festivals and conferences. Visit his blog at http://BigOrangeTarp.org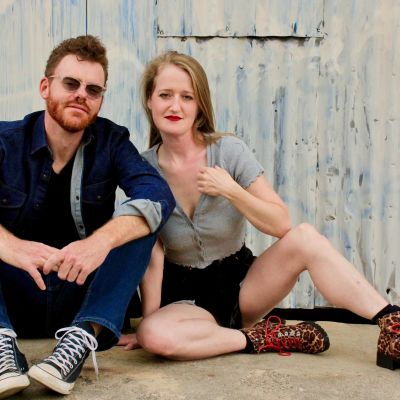 Bonnie & Taylor Sims
RIAA Certified Gold recording artists Bonnie & Taylor Sims are one of Colorado's most powerful and dynamic musical duos. From the soul shaking harmonies and masterful songwriting to the endearing onstage moments, Bonnie & Taylor have captivated audiences all across the world. From their most recent global success I See Red tallying over 200 million streams and a deal with Columbia Records to playing countless live shows and festivals around CO and the Western US; tours to Germany, Canada and Sweden; multiple studio albums; exciting collaborations with other area musicians and hundreds of students through summer camps and private lessons Bonnie & Taylor have established themselves as a potent creative force of the vibrant Colorado music scene.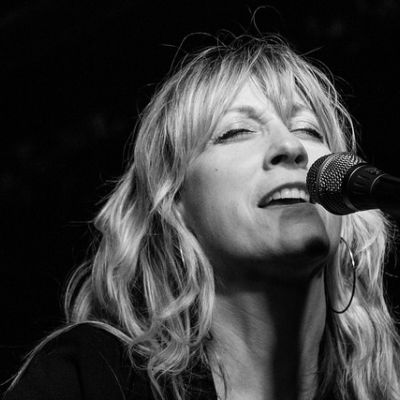 Amy Speace
"Amy Speace has one of the richest and loveliest voices in the singer/songwriter genre and her songs are luxuriously smart…she's profoundly personal yet also a bit mythic. The imagery and the careful use of language is stunning and more evocative of classical poetry than most contemporary Americana peers" – Craig Havighurst, author & host of Nashville's "Music City Roots". Baltimore born, NYC bred and Nashville based, Amy Speace has been making critical waves since Judy Collins discovered her in 2006, releasing "Songs For Bright Street" on Collins' own Wildflower Records. A logical protégé to classic singers like Collins and Baez, Amy's brand of folk comes with a bit of grit and soul.
Each release since her debut more personal, more crafted, her voice deepening with intimacy and authority. The critics followed with increasing notice. 2009's "The Killer In Me" had NPR likening her to a younger Lucinda. 2013's "How To Sleep In A Stormy Boat," a song cycle conversation with Shakespeare's characters, brought her national recognition with a feature on NPR's "All Things Considered" and acclaim from famed rock critic Dave Marsh.

Her most recent release, 2015's "That Kind Of Girl," was lauded by The New York Times's Jon Pareles and marked her 4th appearance on "Mountain Stage". Judy Collins has recorded her songs, as well as the late Memphis Hall of Fame member Sid Selvidge and other folk and jazz artists. Just recently she released a trio record with Amber Rubarth and UK-based Emily Barker called Applewood Road, which got 5 star reviews in England including The Sunday London Times writing "a flawless set that has to be the most haunting release of the past year".

But all this is not what she had planned. After graduating from Amherst College with a dual degree in English and Theater, she moved to NYC to study acting at The National Shakespeare Conservatory, fully intending on a career as a playwright, director and actress. She spent a few years doing just that: a member of a few classical repertory companies, a founding Artistic Director of Off-Off Broadway's Five Points Theater Company – until a borrowed guitar and a spectacular break up led to her penning her first few songs. It was only a few years later that a demo of hers was brought to the attention of Judy Collins who was in search of talent for a fledgling record label.

Amy has taught performance and songwriting at Rocky Mountain Folks Fest Song School for over a decade and been on staff at The Kerrville Folk Festival Song School, Swannanoa Gathering, Sister's Folk Festival & Americana Academy, Berklee College of Music (Summer Session), her own Songs From The Well Writing Retreats and is honored to work with Songwriting With Soldiers.
Read More
Read Less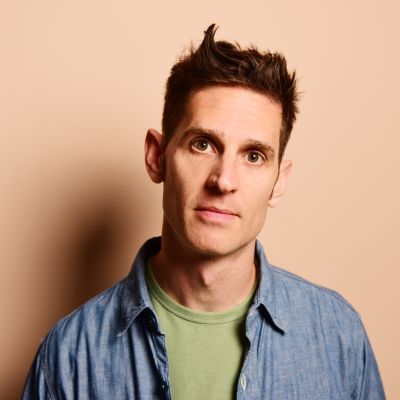 Jayme Stone
Jayme Stone is a musician, composer, instigator, producer and educator. On any given day, you might find him in his studio reworking a little-known hymn learned from a field recording, producing a session with musicians from Bamako or New York, creating experimental soundscapes, or tucking his kids in on time so he can get back to writing the next verse of a new song.
Stone, a "consummate team player" (Downbeat), has developed a process of trawling for understudied sounds in the more arcane corners of the world to see how they'll land in his musical universe. His many collaborators have included Margaret Glaspy, Moira Smiley, Tim O'Brien, Julian Lage, Dom Flemons, Bassekou Kouyate, and more. He has made a surprise album every two or three years—seven total. Albums like Africa to Appalachia, a polyrhythmic tale of two continents; the Lomax Project, which re-imagines songs collected by American folklorist Alan Lomax; and AWake, where Stone breaks new ground as an experimental indie-pop songwriter and producer.
Career highlights include winning two Juno Awards, three Canadian Folk Music Awards; being featured on NPR, BBC, and the CBC; and performing thousands of concerts at places like the Lincoln and Kennedy Centers, Library of Congress, Bumbershoot, Rockygrass, Celtic Connections, Vancouver Folk Festival, Lotus Festival, Chicago World Music Festival, Montréal Jazz Festival, and more. As an educator, Stone has taught workshops and masterclasses at universities and music camps and has been on faculty at the Silk Road Global Musician Workshop. He co-founded an online business course for independent musicians called Compose Your Career.
Read More
Read Less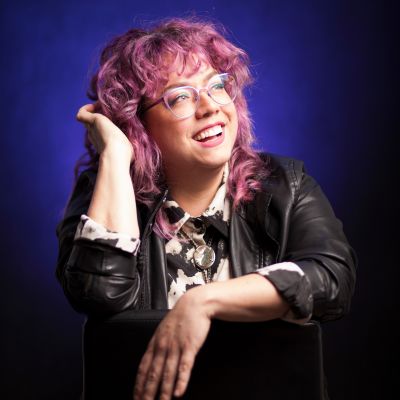 Melody Walker
Known for her Rockygrass and Telluride winning band Front Country, Melody has gone on to make a name for herself in Nashville as a songwriter, writing with acts like Sierra Ferrell, Della Mae, Sarah Potenza and most notably, Molly Tuttle for her GRAMMY-winning album Crooked Tree. Her songwriting tips and protest songs have gained her a large TikTok following, and she is an outspoken advocate online and off. Melody is building a mostly off-the-road existence now, hosting East Nashville's premiere Americana & Roots songwriter round Writers' Kitchen every Tuesday night, and hanging with her demanding tuxedo cat, Jonesy.