Sustainable Festivation
What We Do
What We Do
What We Do
With your help, the Telluride Bluegrass Festival continues to be a model of Sustainable Festivation*. As we continue to broaden the scope of our efforts, here are a few of our recent achievements.
*SUSTAINABLE FESTIVATION (n): The act of creating a conscious community centered around a love of music and respect for the planet.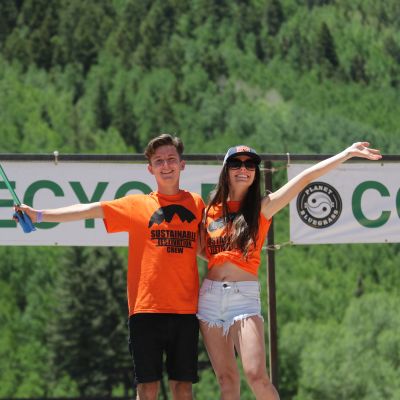 Divert Waste
In 2018, our diversion rate at Telluride Bluegrass Festival was 62%. This percentage includes Festival grounds as well as all PB-managed campgrounds. That means that of all the waste produced at our festivals, only about 40% typically ends up in a landfill. The national average recycling rate was about 35% in 2014, according to the EPA. We're ahead of the curve, but we're not stopping there.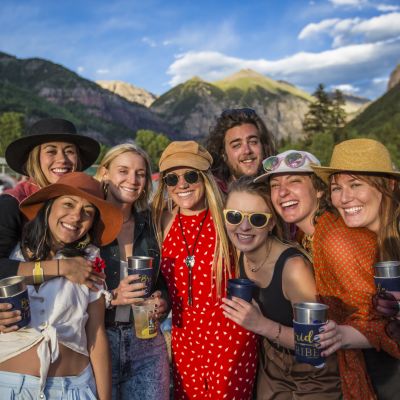 Incentivize Reuse
All of our Festival cups are reusable! While our main Festival beer cup is reusable #5 plastic, we also partner with Klean Kanteen to offer an affordable stainless steel option. We offer beer discounts to all Festivarians that reuse their cups throughout the Festival weekend.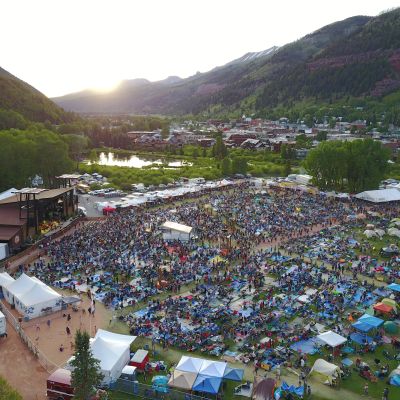 Offset Carbon Emissions
We are offsetting 100% of the emissions created by the Telluride Bluegrass Festival, including travel to and from Telluride - and we have been doing so since 2007. This is our most significant step to-date towards neutralizing the impacts of our events.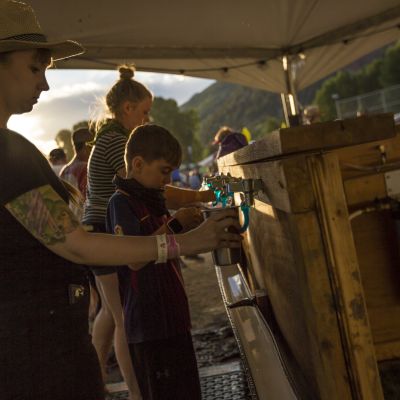 Provide Free, Filtered Water
Since 2008, Planet Bluegrass has been providing an alternative to bottled water by offering free filtered water at the festival to help encourage our festival community to kick the bottled water habit.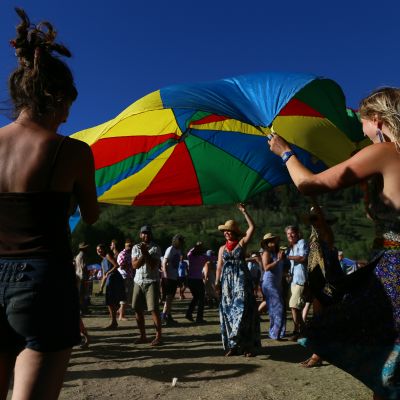 Donate Food to Local Communities
As sustainable Festivarians, we are proud stewards of the Earth. But sustainable festivation is not limited to taking care of the planet - it also means taking care of our communities! In 2017, we began donating leftover food from our festival catering and vendors to local food banks.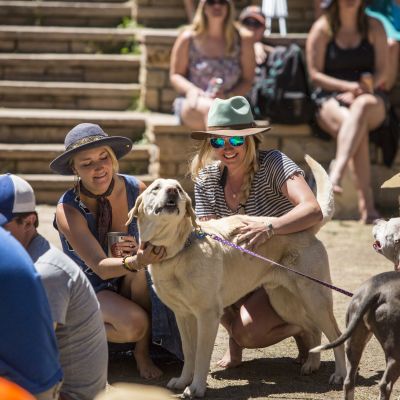 Give Back to Local Non-Profits
Did you know that the tips you leave for our beer booth volunteers are donated to local nonprofits? Over the years, we have worked with many local organizations whose missions align with our Festivarian community's beliefs.