2023 Festival Partners
2023 Festival Partners
2023 Festival Partners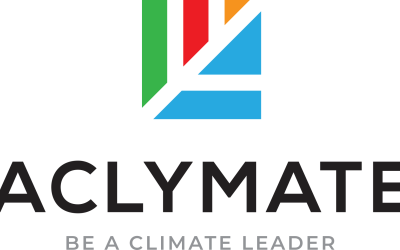 Aclymate
Colorado-based Aclymate has a vision of a world where everyone is educated about and empowered to act for humanity's best climate future and has built the carbon accounting technology to make it happen. That's why we're stoked to help the Telluride Bluegrass Festival continue their journey towards a net zero future - especially since they've been working on their climate impact for years, long before it was cool.
Read More
Read Less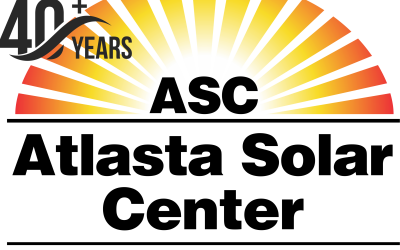 Atlasta Solar Center
Atlasta Solar Center has been serving the Western Slope of Colorado for over forty years. As the longest operating solar company on the Western Slope, we are dedicated to providing our customers with a quality experience while assisting them in transitioning over to a new energy-efficient lifestyle. Our vision is one of businesses, homes, neighborhoods, and communities, powered by the clean, sustainable energy of the sun at a cheaper cost.
Our goal is to supply homes with energy at a lower cost while promoting a cleaner earth. We help people become aware of their energy usage by locking in their cost of energy for any amount of years. By doing so we save customers money and create a more energy conscientious community. Solar energy is the future of energy. https://atlastasolar.com/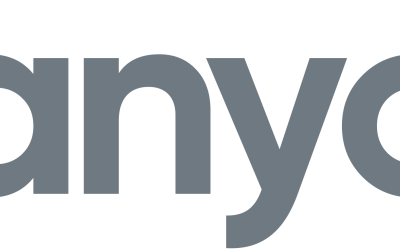 Canyon
Canyon, confectioners of Thc Sweet Life, is very excited to support the soul-satisfying goodness of Planet Bluegrass. Our team at Canyon is ready to provide an amazing experience by fine tuning your summer musical enjoyment with exposure to low dose cannabis products. Whether you are an old pro with a lifetime of groovy experiences, or are just starting your banjo-mandolin-loving career, Canyon has the perfect lineup to make the music come alive!
Read More
Read Less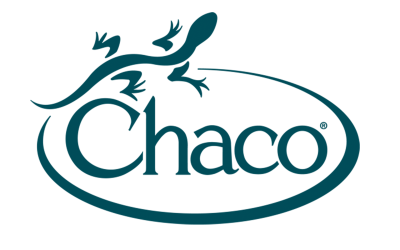 Chaco Footwear
In 1989, a Colorado rafting guide had a vision: To create the ultimate footwear for outdoor adventures in and out of water. He gave it a symbol – the gecko – because of their ability to adapt and thrive in nearly any environment. Then he gave it a name, Chaco.
Read More
Read Less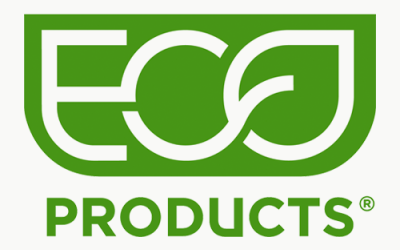 Eco-Products
The idea probably hit Steve Savage while standing on top of a Colorado 14'er or while traveling across the rolling plains of Kansas where he went to College. His idea was to bring high quality eco-friendly products to the Boulder business community.
In 1990, Steve took the orders, delivered the goods, counted inventory, and maintained the delivery van. It was several years before Steve rewarded himself the luxury of hiring an employee. Now, Eco-Products has over 60 employees in the Corporate office alone.
As consumer's environmental consciousness expanded, so did Eco-Products. Today Eco-Products sells over 100 different products to all fifty states, Canada, and Mexico. They grew from a small eco-friendly distributor into the most recognized brand of environmental foodservice products nationwide, always 'walking the talk'.

Read More
Read Less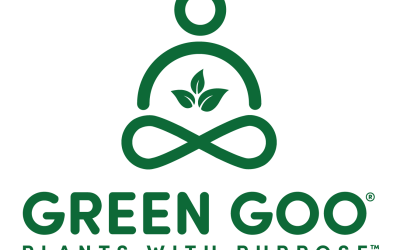 Sierra Sage | Green Goo
Green Goo by Sierra Sage Herbs is a women-owned, family operated business, and a certified B Corp. All of our products are made in the USA with 100% natural ingredients. We started small, making products for friends, family, and the local farmers market. We now aim to make organic products more available and affordable, while educating the world on sustainable business and healthcare practices. As we have grown, we remain committed to our roots. We continue to support the community around us. Together, we move forward with a deep commitment to making pure products safe for you, your family, and the environment while making a positive impact on the planet. We hope you enjoy them as much as we do.
Read More
Read Less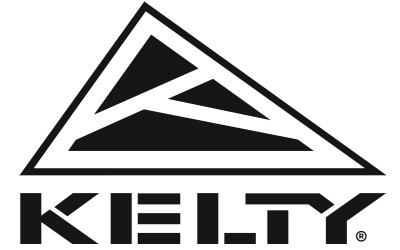 Kelty
Kelty: noun | \kel-tee\ (1) activity engaged in for enjoyment and recreation. (2) something way more fun than work.
At Kelty, pranks on the boss, bring your pet to work day, and working with the sound turned up aren't perks for our crew, they're our daily "jams." The whole "work hard to play hard" thing is actually reversed for us. Here, playing outside is WHY we're here. Kelty gives you the easy and spontaneous excuse you need to get out there and escape from the mundane. We build great tents, sleeping bags, and backpacks that are made to last and inspire you to rediscover the joy of spontaneous play. Every. Day.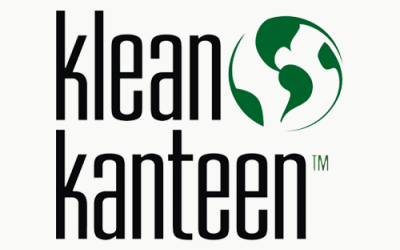 Klean Kanteen
Klean Kanteen is a small, family-owned and operated company, located in Chico, California. Since 2004, Klean Kanteen has produced and distributed durable, stainless steel beverage containers as an alternative to single-use and plastic bottles. As a company, Klean Kanteen is characterized by an enduring commitment to product and service excellence. Klean Kanteen customers are treated like good neighbors, partners like dear friends, and goals are kept simple: to provide customers affordable, high quality, beverage containers and accessories that are good for them, and good for the planet.
Read More
Read Less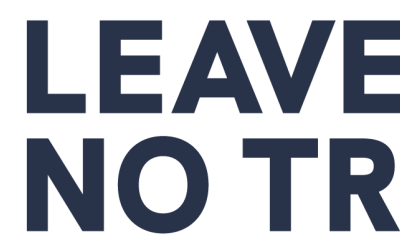 Leave No Trace
Leave No Trace is a 501(c)(3) non-profit organization providing Leave No Trace programs, education, training and outreach in all 50 states and more than 100 countries around the globe. Utilizing the power of science, education for all and stewardship to support and protect nature, Leave No Trace is on a mission to ensure a sustainable future for the outdoors.
Read More
Read Less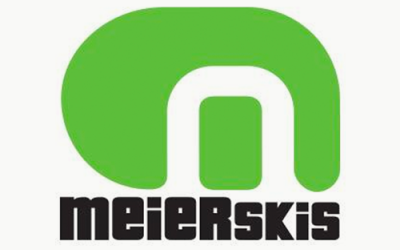 Meier Skis
Meier Skis, based in Denver, Colorado, manufactures skis out of locally harvested Colorado Aspen and Pine Beetle Kill resulting in an award winning light and poppy ride. The handmade manufacturing process combined with the use of locally sourced materials may very well make Meier Skis the most sustainable ski manufactured in the world. Meier Skis, handmade skis from Colorado trees.
Read More
Read Less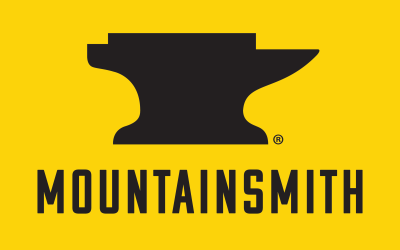 Mountainsmith
Mountainsmith believes that experiences are far more valuable than things. Forging gear that will last a lifetime is about more than durability; it's about creating smart equipment that lets you focus on what really matters: the adventure.
Mountainsmith is committed to building the best-made, most durable and functional packs on the market; unmatched by anyone for their comfort, stability, value and performance in the backcountry. The quality and comfort of all Mountainsmith products – technical backpacks, trekking poles, tents, travel storage systems, luggage, pet products, adventure camera bags, as well as our iconic lumbar packs – set a standard of excellence in the outdoor marketplace.
Mountainsmith gear is designed to meet the demands of rigorous travel on and off the trail, through mountain valleys, summit ascents, campus quads, red rock canyons, and far off airports…anywhere your next adventure takes you.
Read More
Read Less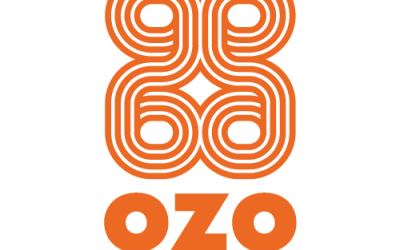 Ozo Coffee
OZO Coffee Company is a coffee roaster & retail operator based in Boulder, Colorado. Founded in 2007 & roasting their own beans since 2009, their founders built OZO to be a community center that believes in connecting diverse communities through coffee.
OZO has based its growth on the core principles of service, quality, community, and sustainability. In building relationships with coffee producers around the world, they ensure only the highest quality throughout the entire supply chain from seed to cup.
Read More
Read Less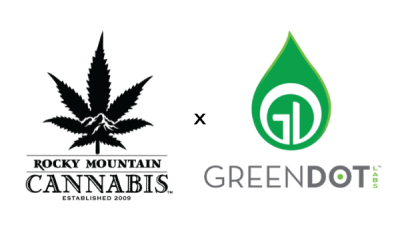 Rocky Mountain Cannabis
Rocky Mountain Cannabis is a proud sponsor of the Telluride Bluegrass Festival! Established in 2009, Rocky Mountain Cannabis is known for offering premium products hand-selected by our procurement team, exceptional customer service, and a friendly, welcoming atmosphere. Rocky Mountain Cannabis is thrilled to bring its extensive knowledge about cannabis to towns across Colorado!

Green Dot Labs is a proud sponsor of the Telluride Bluegrass Festival. Colorado's leading premium cannabis brand, Green Dot Labs celebrates the endless possibilities of Mother Nature's most perfect plant. Our carefully crafted, intensely flavorful Black Label Flower, Black Label Live Resin and Blue Label Live Rosin products can be found at dispensaries statewide.

Read More
Read Less

Spirit Hound Distillers
In the true heritage of creating a craft product, Spirit Hound does everything in-house at the distillery: brewing, fermenting, distilling, aging, and bottling.
Spirit Hound uses custom copper stills that they built by hand following traditional shapes and dimensions used in Scottish whisky production, ensuring that all purity and flavor get into every bottle.
Spirit Hound uses fresh, local ingredients such as the malt for their Whisky, juniper berries for their Gin, and elderberries for their Sambuca.
Read More
Read Less

Stem Ciders
Stem Ciders is a craft cidery headquartered in Colorado and known for its adventurous spirit. The story began in a Denver garage when two friends shared a love of cider and a mission to spread the enjoyment. With a nod to heritage and a spirit of rebellion, they honored cider traditions while challenging the boundaries.
Stem Ciders has grown nationally, but remains true to the original principles - good company, fearless innovation, and real quality. The company supports local communities, creatively invents new flavors, and carefully selects the best ingredients. Stem Ciders has grown to become a local favorite, and welcomes all to join in the adventure.

Read More
Read Less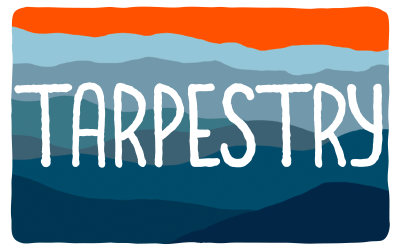 Tarpestry
Invented by two music festival lovers who wanted a dry seat, Tarpestry is a water-repellent picnic blanket that functions as a tarp. Born in Colorado and built in the mountains of North Carolina, Tarpestry is a beautiful buffer between you and the elements. Get close to the earth, without getting the earth on your pants.
Read More
Read Less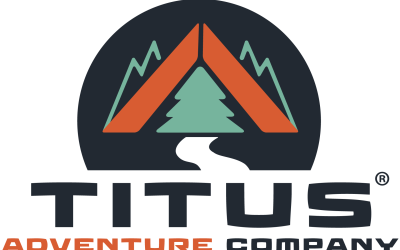 Titus Adventure Company
Titus Adventure Company has been around since 2019 and offers premium overland vehicles to elevate your next camping trip. Our fleet has campervans as well as 4x4 trucks to suit all ability levels and they come loaded with camping gear for a turnkey package. We are also experts in exploring Colorado or the West and can help plan custom routes that include GPS pins to hidden campsite gems. Spend less time making lists and more time making memories!
We are excited to partner with Planet Bluegrass for the 50th Telluride Bluegrass Festival and provide a deluxe camping package. Our vehicles were born ready for the stage with namesakes like Emmylou, Johnny, and June! We will also be providing a camping guide for your "Journey to Telluride" available to all festivarians that will take you through scenic Colorado.
Read More
Read Less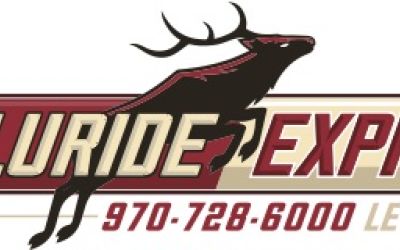 Telluride Express
For over 30 years, Telluride Express has served the Telluride area with safe and reliable transportation. From airport transfers to specialty services, charters and more, we want to ensure that you enjoy your trip from the moment you arrive till the moment your plane leaves.
Read More
Read Less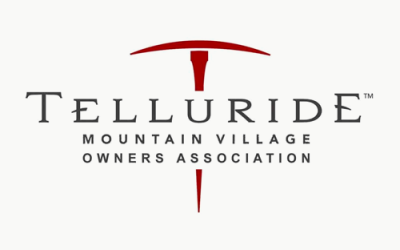 Telluride Mountain Village Owners Association
TMVOA's mission is to preserve and promote a vital resort community for its members, with attention to creating a sustainable village with a vibrant economy. To accomplish this mission, our primary areas of focus include: event sponsorship, gondola funding, grant awards, community research, and guest services funding. Please visit our website often to find out what TMVOA is doing and what's going on in the community.
Read More
Read Less

Upslope Brewing Company
Boulder, Colorado-based Upslope Brewing Company, founded in 2008, makes premium ales and lagers, and a craft hard seltzer called Spiked Snowmelt, that are artfully crafted using natural ingredients.
Packaged in aluminum cans for exceptional portability and because it's best for the environment, Upslope — a certified B Corp — complements its fans' outdoor lifestyles and caters to the on-the-go beer or hard seltzer enthusiast.
Read More
Read Less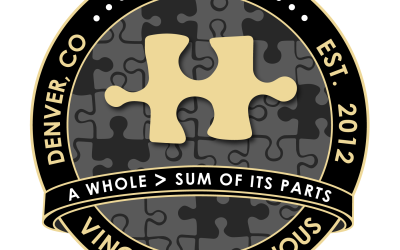 Yoonit Wines
Yoonit Wines offer super premium wines in superior formats that are more environmentally conscious, convenient and cost effective. Now available on your doorstep!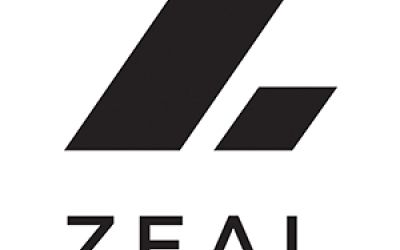 Zeal Optics
At Colorado's own Zeal Optics, we build the highest quality eyewear for people like us who live for outdoor adventure. But that is just the beginning of our adventure. We focus on more than just being an eyewear company. Just like Planet Bluegrass, we are guided by a simple set of beliefs: Use Less, Give Back, Explore More.
Read More
Read Less
Interested in Becoming a Festival Partner?
If your company or organization has a sustainability, music, or outdoor focus and you are interested in partnering, please contact us at sponsor@bluegrass.com.