2023
Instructors
Instructors
Instructors
Your wait is over!

Take a look at the 2023 Academy Instructors in their respective categories below: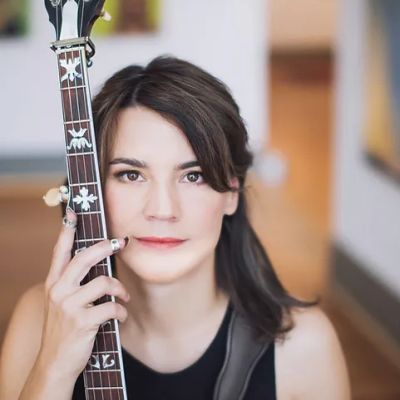 Kristin Scott Benson
The Grascals
Kristin Scott Benson is the five-time International Bluegrass Music Association's Banjo Player of the Year and recipient of the 2018 Steve Martin Prize for Excellence in Banjo and Bluegrass.
Since 2008, she has been a member of Grammy-nominated and two-time IBMA Entertainers of the Year, The Grascals. Kristin is one of the nation's top bluegrass banjo players, exhibiting impeccable taste, timing, and tone. With an attentive ear to back-up, she is known and respected as a true team player among her peers.
Kristin's latest solo album, entitled Stringworks, on Mountain Home Records, was released in July of 2016. It debuted in the top-ten on Billboard's Bluegrass album chart and the self-penned opening track, Great Waterton, was nominated for IBMA's Instrumental Recorded Performance of the Year. The record is a mixture of styles, reflecting her tastes, and features original and traditional instrumentals, as well as vocal songs, all showcasing her banjo playing.
Kristin has been featured on The Grascals' albums since 2008, including the latest release, Before Breakfast, which topped The Bluegrass Unlimited Album Chart, holding the #1 slot for 8 consecutive months. As part of the Grascals, Kristin's media performances include The Tonight Show with Jay Leno, Fox & Friends, The Late Late Show with Craig Ferguson, and CBS' The Talk, among others. The band has also performed for Presidents George W. Bush and Barack Obama, as well as accumulating nearly 200 performances on The Grand Ole Opry.
Kristin plays a 1930 Gibson TB-3 banjo. After 13 years in Nashville, Kristin relocated back near her original home in the Carolinas, where she lives with her husband and son.
Read More
Read Less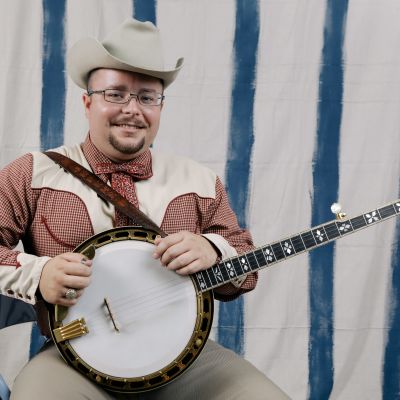 Jereme Brown
The Po'Ramblin' Boys
Hailing from the little historic town of bardstown Kentucky. Jereme grew up playing bluegrass music. Starting out in his dads national touring band, Jereme has played the banjo since the age of 10. Later in 2014 he helped create The Grammy nominated Po Ramblin Boys which has toured all over the world.
Jereme's true love is playing music but also enjoys learning more about audio engineering. In Jereme's almost ten year Career Solely playing music he has been nominated for a Grammy in 2019, made a grand ole opry debut . Played shows with Ralph Stanley, James king, and Jim Lauderdale
When jereme is not touring he can be found spending time with family on the lake. Jereme is looking forward to meeting all the students at the Rocky Grass Academy and talking everything banjo.
Read More
Read Less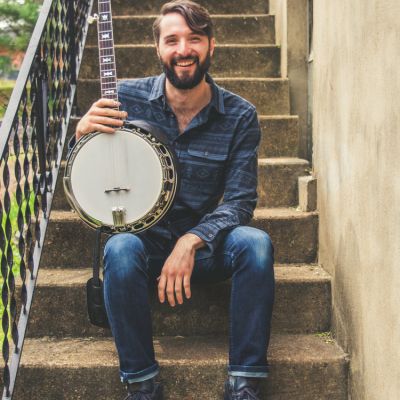 Wes Corbett
Sam Bush Band
There has never been a shortage of prodigious musicians in bluegrass music, especially on it's signature instrument, the 5-string banjo. Less common are virtuosic players with deep and diverse musical backgrounds that inform their approach to bluegrass. Though the numbers of musically omnivorous bluegrass musicians are on the rise, few have the staggeringly broad musical base of banjo player, composer, and producer, Wes Corbett.
Wes's skills as a player have kept him on the forefront of acoustic music since he first picked up the banjo as a teenager in the pacific northwest. He would go on to be a key player in Boston's vibrant music scene, an instructor at the prestigious Berklee College of Music, and today is a rising star in Nashville's elite bluegrass scene.
Wherever Wes has appeared, he has been on the cutting edge, especially in his current gig as the newest member of the Sam Bush Band. Fellow players have long been familiar with the precision, refinement, and sparkling musicality, that have kept him so busy as a player and producer. The release of Cascade, his first solo album, finds him stepping forward as an artist in his own right, and audiences are sure to catch up with what Wes's peers have known for years.
Read More
Read Less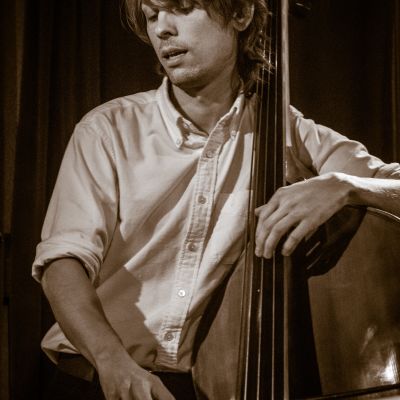 Paul Kowert
Hawktail
Paul Kowert grew up in Madison, Wisconsin and studied at The Curtis Institute of Music. He joined the band Punch Brothers in 2008 and has made five albums with them - including All Ashore, which won the Grammy for Best Folk Album, and most recently Hell on Church Street. He played with David Rawlings for several years and was in the house band for Chris Thile's radio show "Live From Here" during its first year. His band Hawktail (with longtime collaborators Jordan Tice, Brittany Haas and Dominick Leslie) just released its third album Place of Growth on Padiddle Records. Paul lives in Nashville, Tennessee. (Photo Credit: Jon R Luini)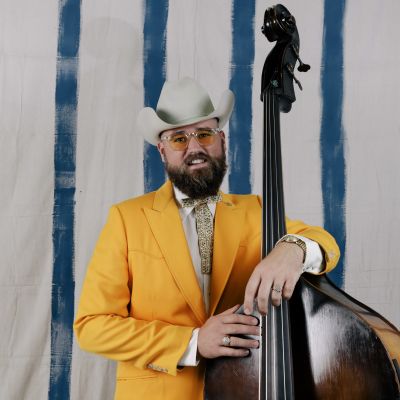 Jasper Lorentzen
The Po' Ramblin' Boys
Middle TN is home to bass player Jasper Lorentzen, a man who got his start in music on a classical guitar in the great state of North Dakota! Jasper's family band, "The Old Hat Trio" was a favorite in the Capital City of Bismarck. He switched to stand up bass long before he made the trip south to pursue a degree at The Kentucky School of Bluegrass & Traditional Music in 2010. Down south, he quickly became immersed in the culture-rich Appalachian Mountains. Opportunity knocked as he broke into the music business with the City of Gatlinburg's popular "Tunes and Tales" as a street musician, where he discovered that the best way to "refine the craft" is before a live audience.
It was in the Smoky Mountains that he became a founding member of The Po' Ramblin' Boys, and has since, enjoyed touring coast to coast, along with European tours, the Grand Ole Opry and a well-deserved Grammy nomination for the album "Toil, Tears & Trouble". Jasper is married to his wife of ten years, Sofia, and they have two sons, Caspian & Henry.
Read More
Read Less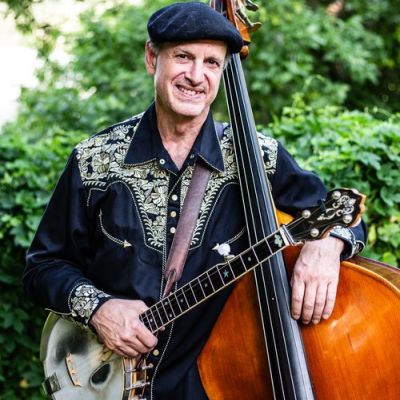 Mark Schatz
With his summer 2021 release of GRIT & POLISH Mark Schatz once again proves he's true a 'renaissance man' of the acoustic music world. A two-time winner of the IBMA Bass Player of the Year Award, Mark is best known for his contributions on some of the most iconic recordings in bluegrass by artists such as Tony Rice, Bela Fleck, John Hartford, Claire Lynch, Tim O'Brien, Sara Jarosz, and Nickel Creek. But Mark is also a master of the clawhammer banjo and is featured playing his own compositions on two solo projects on Rounder Records, BRAND NEW OLD TYME WAY and STEPPIN' IN THE BOILER HOUSE. Mark is always ready to cut loose with some Southern Appalachian clogging and hambone, and his stagecraft was honed through a long association with the acclaimed Footworks Percussive Dance Ensemble, for whom he still serves as Musical Director.
In early 2020 Mark called on his friend and ace multi-instrumentalist and singer, Bryan McDowell, to tour together as a duo. Live in Mark's studio they recorded GRIT & POLISH, an acoustic tour de force that moves effortlessly from original fiddle tunes and songs to Louis Jordan Boogie Woogie and Bob Dylan. It garnered the #1 spot on the Folk DJ charts in June of 2021, and came in at #9 for the year!
After the great personal loss of his partner in 2019, Mark sought to connect more intimately with his audience. As a result he created Mark Schatz – Different Hats. He pulls out all of the stops on banjo, bass and guitar, presenting songs, stories, and tunes, tapping on a board, dancing, and reciting poetry, offering a vaudevillian feast for the eyes and ears..
Always in demand both in the studio and on the road, Mark appears on Bela Fleck's most recent Grammy winning acoustic project, My Bluegrass Heart, and is currently touring with him to support that release.
Mark currently resides in Berkeley, California with his new partner, Lisa Berman, who is a graphic designer and fellow musician.
Read More
Read Less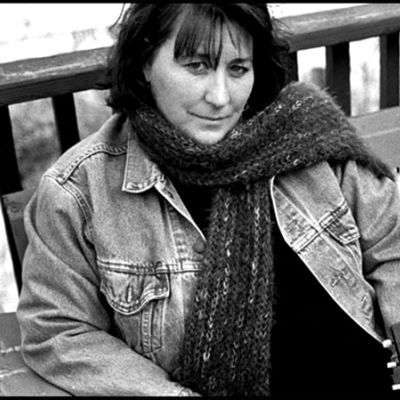 Sally Van Meter
Since 1977, Sally's slide guitar work has gained respect and recognition among peers and audiences for her commitment to staying true to playing music with heart and soul. She is well-known for her performances & recorded works ranging from solo work to collaborations with artists such as Led Kaapana, Jorma Kaukonen, Jerry Garcia, Chris Hillman and Herb Pedersen, Cyril Pahinui, Jerry Douglas, Mary Chapin-Carpenter, Alison Brown, Taj Mahal, Peter Rowan & the Rowan Brothers, Yonder Mountain String Band, Tony Rice, Kathy Kallick, the Nashville Bluegrass Band, Gerry O'Beirne, Maura O'Connell, the inimitable Leftover Salmon and more.
On the Sugar Hill label,Sally's work on The Great Dobro Sessions (producers Jerry Douglas/ Tut Taylor) earned her a 1994 GRAMMY AWARD certificate for Best Bluegrass Recording from NARAS as a featured performer. In addition, Sally's solo album All In Good Time was a finalist nominee for IBMA Instrumental Album of the Year. Film, television and radio credits include the film Gather at the River, the celebrated CBS' Northern Exposure and TNN's Texas Connection. Sally has also been invited to perform for nationally acclaimed NPR show A Prairie Home Companion, and Nick Forster's popular NPR radio show, E-Town.
In 1995, Sally joined with David Grisman and Jerry Garcia for a special project, The Songs of Jimmie Rodgers-A Tribute produced by Bob Dylan for Columbia Records. From 1977 -1996, Sally was a member of the Good Ol' Persons, a much-beloved San Francisco- based band. She has been an IBMA Finalist Nominee for Dobro Player of the Year from 1990-1997 and in 1996 won two IBMA awards, Best Instrumental Recording and Recorded Event of the Year (The Great Dobro Sessions). For nearly three decades, Sally's musical journeys have taken her from the US to the United Kingdom, Europe and Japan.
These days Sally resides professionally in Lyons, Colorado. She currently freelances with touring acts that include Jorma Kaukonen, Chris Hillman & Herb Pedersen, Led Kaapana, and performs locally in Colorado as well as currently enrolled in film school. She misses California and the ocean each and every day.
Read More
Read Less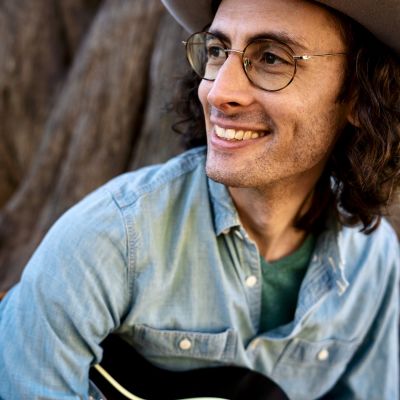 Mike Witcher
Resonator guitarist Mike Witcher has toured and recorded with the likes of Dolly Parton, Dwieght Yokem, Peter Rowan, Bette Middler, The Gibson Brothers, Sara Watkins, and Laurie Lewis. Known for his gorgeous tone and tasfull playing, Mike is also one of the most sought after educators in the world of slide guitar.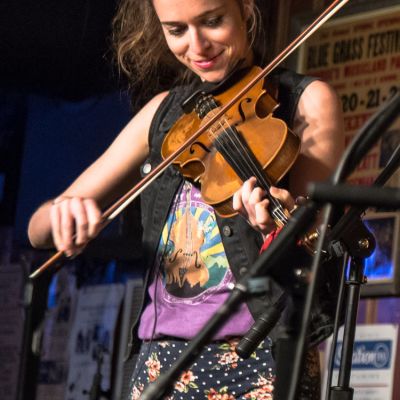 Brittany Haas
Hawktail
Brittany Haas is widely regarded as one of the most influential fiddlers of her generation. Born in Northern California, Brittany grew up honing her craft at string camps nationwide, and developed her unique style of fiddling at the influence of her mentors, Bruce Molsky and Darol Anger. A prodigious youth, Haas began touring with Darol Anger's Republic of Strings at the age of fourteen. At seventeen, she released her debut, self-titled solo album (produced by Anger). Haas continued to tour and record while simultaneously earning a degree in Evolutionary Biology at Princeton University (where she also minored in Music Performance). It was during her time at Princeton that Brittany was asked to join the seminal "chamber-grass" band Crooked Still, with whom she has made four recordings and toured the world.
Haas has always been a much sought-after collaborator and session musician. She has performed on Late Night With David Letterman and Saturday Night Live as part of Steve Martin's bluegrass band, and features on Martin's Grammy-winning album "The Crow: New Songs for the 5-String Banjo." Over the years, she has performed with Bela Fleck, Abigail Washburn, Tony Trischka, Yonder Mountain String Band, The Waybacks, Alasdair Fraser & Natalie Haas (her cellist sister), and more.
Now residing in Nashville, TN, Brittany is currently involved in many exciting projects. In January of 2020, her quartet Hawktail (formerly Haas Kowert Tice, featuring bassist Paul Kowert of Punch Brothers, guitarist Jordan Tice, and mandolinist Dominick Leslie) released their follow-up album to 2018's "Unless." They continue to tour around the country with their original material. In 2015, Haas began touring with the Dave Rawlings Machine (featuring Gillian Welch) and can be found on their latest releases "Nashville Obsolete" and "Poor David's Almanack." In the fall of 2016, Haas began performing as part of the house band for Live From Here (formerly known as 'A Prairie Home Companion') hosted by Chris Thile. Brittany also continues to collaborate with her cellist sister Natalie Haas, Quebecois guitarist Yann Falquet, master Scottish fiddler Alasdair Fraser, Swedish fiddler Lena Jonsson, and percussive dancer Nic Gareiss.
In addition to her work as a performer, Haas is an instructor at various string and fiddle camps across the globe, sharing her knowledge and passion in hopes of inspiring the next generation of fiddle players.
Read More
Read Less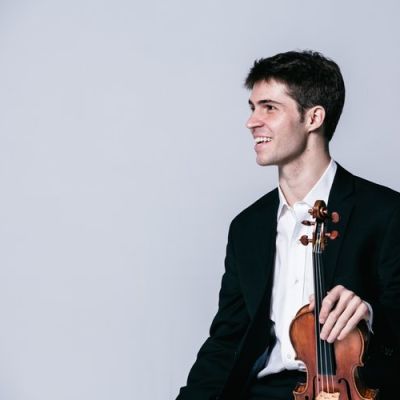 George Meyer
George Meyer, violin, is equally interested in fiddle playing and classical music, and the music he writes draws on both sources.
He has performed his own compositions at Telluride Bluegrass Festival, RockyGrass Bluegrass Festival, the Savannah Music Festival, Chamber Music Northwest, Bravo! Vail, the Aspen Music Festival, the Rome Chamber Music Festival, the Tribeca New Music Festival, Bargemusic, and the 92nd Street Y. In 2022 and 2023, he played in 20 cities with Sam Bush, Mike Marshall, and his father Edgar Meyer. He has also appeared in performance with Bryan Sutton, Jerry Douglas, Fred Sherry, Paul Neubauer and his mother, Cornelia Heard. In September 2022, his 2013 piece for solo string quartet with string orchestra, Concerto Grosso, featured in the New York Classical Players' three season-opening concerts with Stella Chen, Emma Frucht, Gabriel Cabezas, and George as soloists.
He has been commissioned by Chamber Music Northwest, Bravo! Vail, Katie Hyun with Astral Artists, and the Versoi Ensemble. His 2022 arrangement of a traditional bluegrass gospel song (as performed by Tim O'Brien) for the Aizuri Quartet featured in their opening sets for five Wilco shows in NYC, as well as in the quartet's concerts from Fishtail, Montana to the Library of Congress. As a freelance violinist in NYC, he has appeared on recordings by the Knights, the Experiential Orchestra, the New York Classical Players, and the Toomai String Quintet. Other groups he has performed with include NOVUS NY of Trinity Church Wall Street, DeCoda, and Frisson.
He attended RockyGrass Academy, Shasta Music Summit, and Live Oak Fiddle Camp. His violin teachers have included Naoko Tanaka, Laurie Smukler, and Lucy Chapman; mandolin teachers include Sandy Munro and Jesse Cobb. He holds degrees from Harvard College and the Juilliard School. He is from Nashville, TN and lives in New York City.
Read More
Read Less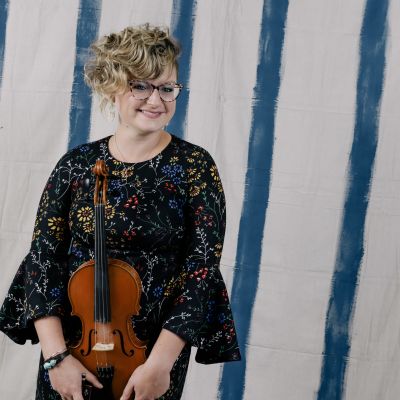 Laura Orshaw
The Po' Ramblin' Boys
GRAMMY nominated fiddler and vocalist Laura Orshaw has toured throughout North America and Europe with Danny Paisley and the Southern Grass, the Tennessee Mafia Jug Band, Alan Bibey & Grasstowne, and her current band, The Po' Ramblin' Boys. In 2020 Laura won in two categories at the prestigious International Bluegrass Music Association (IBMA) Awards Show, and in 2019, the Society for the Preservation of Bluegrass Music in America (SPBGMA) named Laura the Fiddle Performer of the Year, making her the first woman to win the award. In 2021, Laura signed as a solo artist with Dark Shadow Recording and her debut album out in Spring 2022 has already received significant attention and airplay. Laura has performed with Del McCoury, Ricky Skaggs, John Scofield, Mike Compton, Sarah Jarosz, Tony Trischka, Becky Buller, and Darol Anger among others.
Her music has been featured on SiriusXM's Bluegrass Junction, and in Bluegrass Today, No Depression, Sing Out!, and Dirty Linen. According to Bluegrass Unlimited, "Laura Orshaw has firmly established herself as a significant emerging artist in the arena of traditional American music… [she is] an extremely talented musician with unlimited potential." Laura is also a highly sought-after instructor who has taught numerous camps, workshops and kids' academies, and started teaching weekly lessons to adults when she was just 12 years old.
Read More
Read Less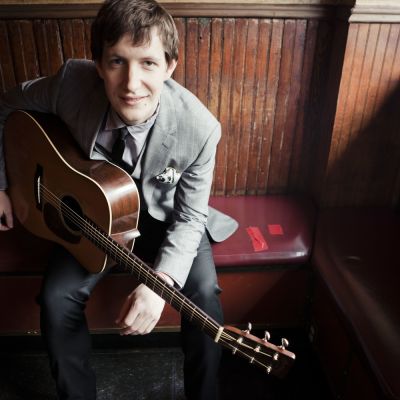 Chris "Critter" Eldridge
Punch Brothers
As a member of Punch Brothers since the band's inception, guitarist Chris Eldridge has been at the vanguard of acoustic music for over a decade. Although initially drawn to the electric guitar, by his mid-teens Chris Eldridge had developed a deep love for acoustic music, thanks in part to his father, Ben, a banjo player and founding member of the seminal bluegrass group The Seldom Scene. Eldridge later gained in-depth exposure to a variety of different musical styles while studying at Oberlin Conservatory, where he earned a degree in music performance in 2004. During his time at Oberlin, Eldridge studied with legendary guitarist Tony Rice.
After graduating he joined the Seldom Scene with whom he received a Grammy nomination in 2007. In 2005 he founded the critically acclaimed bluegrass band The Infamous Stringdusters. At the 2007 International Bluegrass Music Association awards Eldridge and his Stringdusters bandmates won Emerging artist of the Year, Song of the Year, and Album of the Year for their debut album, Fork in the Road.
Meanwhile, in 2005 he had caught the attention of mandolinist Chris Thile, who enlisted him, along with banjoist Noam Pikelny, violinist Gabe Witcher, bassist Greg Garrison (and later, bassist Paul Kowert) to start working on an ambitious side project. Soon after they decided to focus all of their collective energies into band and Punch Brothers was born. The band has since released 6 critically acclaimed albums, won a Grammy for Best Folk Album in 2018 and toured the world.
Eldridge also plays in a duo with guitarist Julian Lage. They have released 2 full length records and an EP. Their most recent, Mount Royal, was nominated for a Grammy for Best Contemporary Instrumental Album in 2017.
In addition, Chris Eldridge has worked with a diverse cast of musical luminaries including Paul Simon, Renée Fleming, John Paul Jones, Marcus Mumford, Justin Timberlake, T-Bone Burnett, Jon Brion, Fiona Apple, The War and Treaty, Jerry Douglas, I'm With Her, and Del McCoury.
In 2019, Eldridge was named Instrumentalist of the Year by the Americana Music Association.
Eldridge was the house guitarist on the public radio show, Live From Here (formerly known as A Prairie Home Companion), from 2016-2020. He is currently Visiting Associate Professor of Contemporary American Acoustic Music at Oberlin College.
Read More
Read Less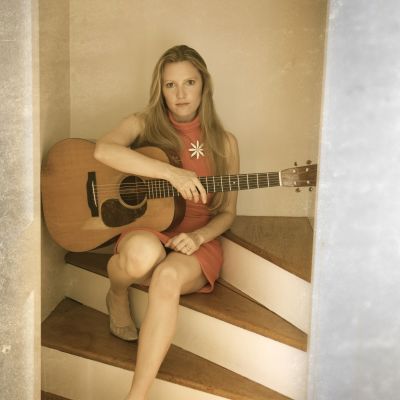 Rebecca Frazier
Rebecca Frazier began playing guitar professionally in Telluride, Colorado, in the late 90's. Frazier came to national attention in 2006 as the first woman on the cover of Flatpicking Guitar Magazine, and after moving to Nashville in 2007, she was recognized as "a genuine triple threat as a singer, songwriter, and flatpicking guitarist" (Nashville Scene). The Virginia native was picked up by Compass Records for her flatpicking/songwriting solo showcase When We Fall (2013). The album received heavy airplay on SiriusXM Radio and peaked at #3 on the national Roots Music Report Chart. In 2018, Frazier became the first woman to be nominated for SPBGMA Guitar Performer of the Year and was nominated again in 2019. Paste Magazine deemed Frazier one of "Seven Women Smashing the Bluegrass Glass Ceiling" in 2017.
Other honors include Frazier's featured appearance singing and playing "Keep on the Sunnyside" on Hank Williams' biopic, the 20th Century Fox The Last Ride movie soundtrack released by Curb Records in 2012, and Frazier's 2009 IBMA Recorded Event of the Year award for her work on the Daughters of Bluegrass' Bluegrass Bouquet. Frazier is a founding member of Hit & Run, the first and only band to win all three high-profile bluegrass band contests—Telluride (2003), Rockygrass (2002), and SPBGMA (2005) Festival Competitions. Dubbed "East Nashville real deal bluegrass" by journalist Craig Havighurst, the band has toured throughout 41 states and Canada since 2002 and has performed as Rebecca Frazier and Hit & Run since 2013. Frazier earned a B.A. in Music from the University of Michigan and studied guitar at Berklee College of Music. She has taught workshops across the U.S. and Canada since 2005, and was on staff at Nashville Music Academy from 2008 to 2021.
Read More
Read Less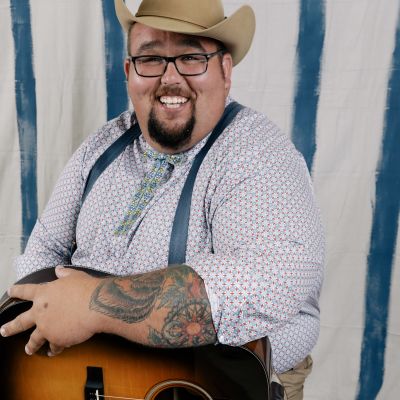 Josh Rinkel
The Po' Ramblin' Boys
Josh Rinkel, of The Po' Ramblin' Boys, is a GRAMMY nominated guitar player, vocalist, and songwriter who was raised in Shepherdsville, Kentucky. While he didn't grow up in a musical family, Josh got his start as a young teen when he snuck into a music store at the mall where his family was shopping and bought a $200 banjo with money he'd saved. His mother encouraged him to take lessons and introduced Josh to a local family that had a bluegrass band called Tommy Brown and the County Line Grass. Tommy and his son, Jereme, gave Josh banjo lessons in exchange for helping carry sound gear and setting up merchandise while they were on tour. Soon after, Josh joined Tommy Brown and the County Line Grass on stage as a full-time band member. In 2014, Josh got a call from longtime friend, C.J. Lewandowski, who invited him to join the house band at Ole Smoky Moonshine Distillery in Gatlinburg, Tennessee. This move sparked the beginning of The Po' Ramblin' Boys.
Later that year, Jereme Brown joined on banjo and later the quartet was completed by Jasper Lorentzen on bass. Since then, The Po' Ramblin' Boys have toured all over North America and Europe, including appearances on the Grand Ole Opry, a GRAMMY nomination for Best Bluegrass Album, and multiple IBMA award nominations, including being recipients of the IBMA Award for Emerging Artist in 2018.
Read More
Read Less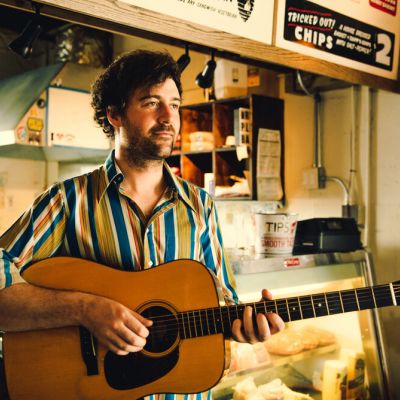 Jordan Tice
Hawktail
Jordan Tice is a singer, songwriter and guitarist who combines witty, well-crafted songs with deft fingerstyle and flatpick guitar playing. He has 5 solo records of original music to his name as well as 3 as a member of the instrumental bluegrass supergroup, Hawktail.
His latest record, Motivational Speakeasy, released in 2020, features only Jordan, his voice and his guitar. It was produced by Kenneth Pattengale of the Milk Carton Kids and has garnered rave reviews from outlets such as NPR Music, PopMatters, American Songwriter, and No Depression.
Though a solo outing, there is a wide variety of moods, textures, and influences found on the record's songs, from the classic Mississippi John Hurt style melodic blues of "Matter of Time" and "Goin on Down", to the dissonant Tom Waits-like shuffle of "Creation's Done" to the philosophical early Dylanesque chatter of "Walkin'" and "Where I'm At". In addition to his songs which muse on life, relationships and time, the album contains 3 instrumental tracks where Tice showcases his narrative guitar-playing and composing with performances that range from British Isles inspired whistlefulness ("Stratford Waltz") to quirky ragtime ("Bachelorette Party", "Ghost Story").
In addition to his solo work and work with Hawktail, he has performed and recorded with many other artists in the folk genre such as Dave Rawlings, Andrew Marlin (Mandolin Orange), Yola, Tony Trischka, and comedian Steve Martin. He was also nominated for a grammy for his work on "The John Hartford Fiddle Tune Project" in 2021.
Read More
Read Less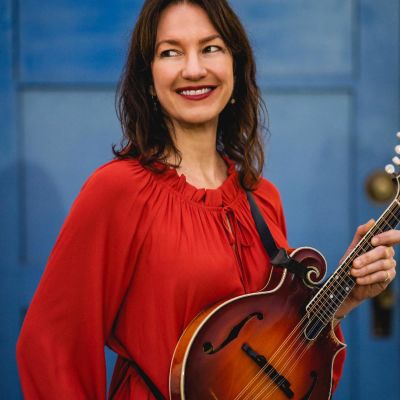 Sharon Gilchrist
Sharon Gilchrist has long made her home in the American traditional acoustic music scene. Whether she's playing mandolin or upright bass, singing a traditional ballad or performing original material, you hear an artist steeped in traditional Appalachian music relaying those sounds through her own diversified musical lens. Sharon has performed with the Peter Rowan & Tony Rice Quartet, Scott Nygaard and John Reischman, Darol Anger, Laurie Lewis & the Right Hands, Uncle Earl. She recognized internationally as a respected teacher of mandolin and offers four courses in mandolin instruction online at pegheadnation.com.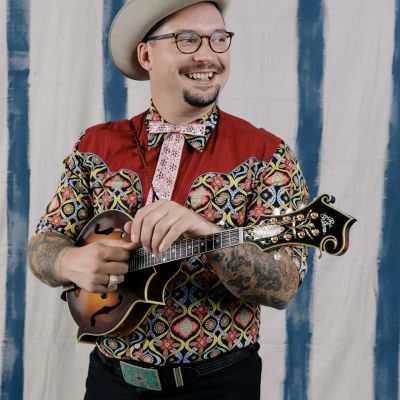 CJ Lewandowski
The Po' Ramblin' Boys
Born and raised in Missouri, C.J. Lewandowski started singing in church with his Grandmother at an early age. He grew up singing in school choirs and found Bluegrass after going to see "O Brother Where Art Thou" in theatres. He immediately took up the love of vintage instruments and tones. In high school, he formed a band called Blue Generation with his childhood friend, Steve Lawson. He went one to be an Ozark Bluegrass Boys and further dove into the regional music of Missouri and surrounding areas. Of the 50 years of Jim Orchard & The Ozark Bluegrass Boys, he was one of 3 mandolin players, following the footsteps of Jim Orchard himself. I'm 2008, C.J. formed the regionally popular traditional bluegrass band, The Men of The Week. Going on to win several SPBGMA Midwest Awards, including Entertainer of The Year.
C.J. went to work with the Texas based, The Karl Shiflett & Big Country Show in 2010, recording on the Pinecastle label and honing in his brand of entertainment. With a move in 2014, Lewandowski formed a house band at Gatlinburg's Ole Smoky Moonshine. The group consisted of Jasper Lorentzen, Jereme Brown, Josh Rinkel and Lewandowski. C.J. named the band The Po' Ramblin' Boys.
Since the first day at Ole Smoky, The Po' Ramblin' Boys have steadily climbed to a fairly successful career. He is a 2017 graduate of IBMA's Leadership Bluegrass Program, founder of the Missouri Bluegrass Preservation Association, IBMA & SPBGMA Award Nominee, nominated for a GRAMMY in 2019.
When off the road, CJ is busy digging through his record collection, working on Jimmy Martin's old truck, working around the cabin home in the East Tennessee and looking for his next collectible antique. He has played the Ozark Style Mandolin for over twenty years. Among his treasures, he is most proud of his 1923 Gibson F-5 two serial numbers away from Bill Monroe's famous mandolin.
Read More
Read Less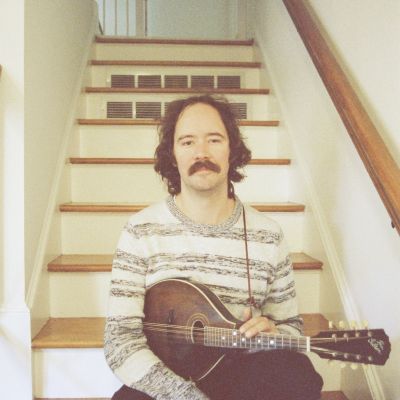 Andrew Marlin
Watchhouse
Andrew Marlin is a songwriter and multi-instrumentalist based out of Chapel Hill, NC. He's known for his captivating songwriting, presented both lyrically with his band Watchhouse (formerly known as Mandolin Orange) and instrumentally under his own name.
During the COVID-19 lockdowns of 2020, Marlin recorded two dynamic, instrumental albums, Witching Hour and Fable & Fire, which followed up 2018's Buried in a Cape.
Witching Hour, which was released February 5, 2021, is redolent of bluegrass and American roots music soundscapes; rich fiddle and mandolin weave through powerful, coursing tunes. Folk Alley said the record "showcase(s) Marlin's ingenious ways of dwelling in a tune and turning it inside out, grounding it in tradition but carrying it out to new heights through brilliant innovation." Fable & Fire, which was released two short weeks after Witching Hour, draws more from the sounds of Irish roots music and is reminiscent of the melodies that came over from the Emerald Isle to early Appalachia. Red Line Roots called the album a "masterpiece" and that "Andrew's instrumental songs have a way of speaking volumes without actually having any words within them. Rich palettes of emotion, place, space and vibe that in all my years of listening to instrumental records, I am yet to find an equal to."
Each album was recorded in a different recording studio but largely had the same crew of instrumentalists, all of whom are close friends and trusted collaborators. Nashville guitarist Jordan Tice and fiddler Christian Sedelmyer have worked closely with Marlin before, as have guitarist Josh Oliver and bassist Clint Mullican, both of whom tour and record in Watchhouse. Award winning fiddler Brittany Haas joined up for a tune on Witching Hour, and Fable and Fire features cellist Nat Smith on every track.
Marlin will be joined by Sedelmyer, Mullican, and Oliver on this May tour. Outside of summer festival appearances at notable events Newport Folk and Telluride Bluegrass, this tour marks the first time these songs will be performed live in the west.
Marlin has produced six albums of original works of American roots music with Watchhouse and regularly contributes instrumental performances to other artists and albums. Recent work includes playing mandolin on recordings for Tyler Childers, Waxahatchee, Dead Tongues and Phil Cook. Marlin is also an in-demand producer, and has produced albums for artists including Mipso, Kate Rhudy, Rachel Baiman and Ismay.
Over the last decade, he has toured with Watchhouse throughout the U.S and Europe and appeared on high profile programs such CBS This Morning's Saturday Morning Sessions and NPR's Tiny Desk Concert. As a band Watchhouse has headlined and sold-out notable rooms including the Ryman and Red Rocks.
Read More
Read Less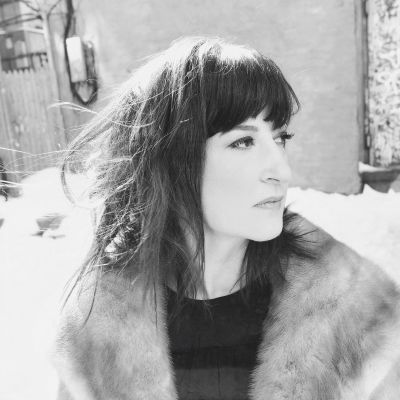 Kristin Andreassen
Kristin Andreassen creates music that's both inventive and deeply rooted in American traditional music. Her most recent release was a songwriting collaboration with a child psychiatrist named Dr. Kari Groff. Calling themselves The Bright Siders, their debut album A Mind of Your Own (Smithsonian Folkways) features songs and skits written in service to children's mental health, sung by a cast of Americana all-stars including Ed Helms, The War & Treaty, Gaby Moreno, Punch Brothers, and more. Chosen as one of the year's top three children's releases by the American Library Association, the record picks up on the playful spirit behind Kristin's first kids' radio hit, "Crayola Doesn't Make a Color for Your Eyes". That song, like so much of Kristin's work, was inspired by the timeless rhythms and lyrics that drew her first to old time and bluegrass music. Her touring career started as a clogger and stepdancer with Footworks Percussive Dance Ensemble, then as guitar player and singer with the stringband Uncle Earl (w/ Abigail Washburn, KC Groves & Rayna Gellert).
She eventually started sharing her quirkier original songs on two critically acclaimed solo albums, and with the "folk noir" vocal trio Sometymes Why (w/ Aoife O'Donovan & Ruth Ungar), where her bandmates lovingly dubbed her "the mistress of metaphor". Some say she has a knack for exploring the darkest corners of the human experience with a gently deceptive simplicity that rewards close listening. As a teacher, Kristin enjoys helping writers of all ages find their creative center through the process of crafting and listening to great songs. She is a founding director of an annual learning retreat called Miles of Music, and she thinks a lot about how to build and maintain a songwriting practice as part of a joyful and connected life. Kristin lives in Nashville with her partner Chris Eldridge and their new baby, Ever. www.kristinandreassen.com
Read More
Read Less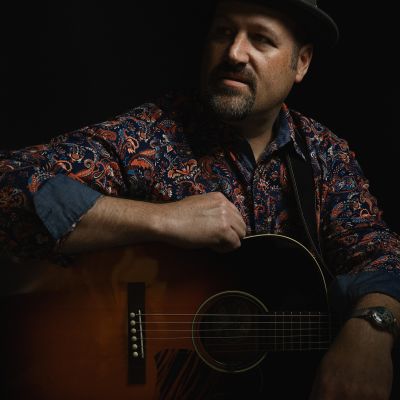 Stephen Mougin
Sam Bush Band
Stephen Mougin has been a vocalist and guitar player for the Sam Bush Band since 2006. He owns and operates Dark Shadow Recording, an independent record label and recording studio, where he produces and engineers albums for clients and label artists including Becky Buller, Rick Faris, The Stillhouse Junkies and more.
He holds a degree in vocal music education from the University Of Massachusetts, Amherst and has taught music professionally from Kindergarten to college. Mougin continues to bring his music-ed background to camps, private workshops, and occasional in-person lessons.
Read More
Read Less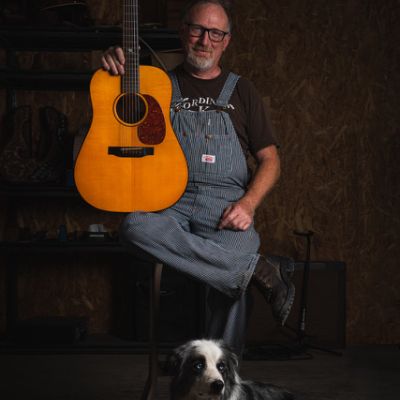 Daniel Roberts
Luthier
After studying Fine Arts and English Literature at Montana State University, Dan accepted a position with Flatiron Banjo and Mandolin Company building banjos. By then Gibson had purchased Flatiron and soon they decided to build a new acoustic guitar factory right there in Bozeman, Montana and begin building acoustic guitars again. It didn't take long for Dan to be offered positions running the shaper room, then the neck line and finally to be Rear Plant manager responsible for everything from resaw to delivering completed white wood guitars to the finish department.
After some time at Gibson, Dan realized that his real interest was building custom guitars and so sometime around 1990 he accepted a position as production manager with the Santa Cruz Guitar Company. SCGC was small enough that Dan would be able to work building guitars, build the SCGC archtops, do some of the repair, and do design and tooling as well as his management duties so it was a perfect fit. Dan worked with owner Richard Hoover and SCGC for almost 18 years, working with the likes of Chris Hillman, Herb Pedersen, David Crosby, Janis Ian, Tony Rice, Norman Blake and many more before leaving in 2008, after 25 years in the industry, to start his own Company, Daniel Roberts Stringworks.
Since starting his own company about 13 years ago,Dan had a constant flow of repair as well as new builds. Since 2009 Dan has built Guitars for Dave Stewart, Brian May, Waddy Wachtel, John Jorgenson, Eric Clapton, Ronnie Wood, Brent Mason, Don Everly, Joe Walsh, Stevie Nicks, David Frizzell, Sonny Curtis, Vince Gill, Amy Grant. He is currently building for TBone Burnett,Carlos Santana, Kevin Kastning, as well as countless other wonderful musicians. Dan loves to build instruments and has had many apprentices through the years. He really enjoys sharing his talents with the builders every year at Rockygrass!

Read More
Read Less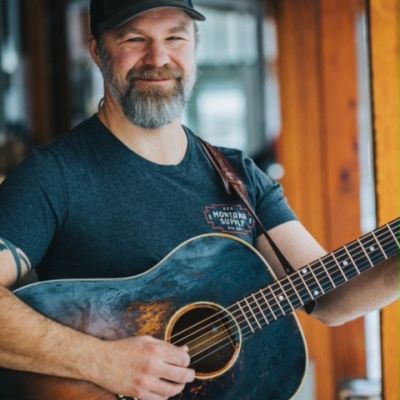 Marcus Engstrom
Luthier
Marcus Engstrom developed a love for music and instrument making and repair early. He started working on instruments at 13 and soon was doing small repairs for a Music Store in Falun, Sweden, and built his first guitar in shop class when he was 15.
Initially, Marcus trained as a Machinist for 3 years. Then, after graduation, he went to Norway to a 4 year instrument building school, the Music Instrument Academy. As the final portion of his education at MIA, He went to Markneukirchen, Germany, (Where CF Martin the first trained and emigrated from,) and earned his degree as a Journeyman Stringed Instrument builder/repairman.
Near the end of his study at MIA, Marcus traveled to Los Angeles, CA to attend the National Association of Musical Merchants show with instructors from the Academy.
While attending the show, Marcus requested of Santa Cruz Guitar Company production manager Daniel Roberts, to be accepted to come and do a 3 month apprenticeship. After being accepted and receiving a visa, Marcus came and studied with Dan, first for 3 months, then later, worked side by side with Dan at the SCGC repair and R&D facility for another two years.
Next Marcus moved to Bozeman, MT and worked for Music Villa doing their repair and new instrument setups for a number of years. When finally opening his own shop in Bozeman, Marcus became the Martin warranty repairman for the area and continued to do repair for Music Villa as well as having developed a personal client list of discriminating top tier players. Marcus' career as an instrument builder and repairman is only limited by his time spent playing in multiple bands in the Bozeman area.
Read More
Read Less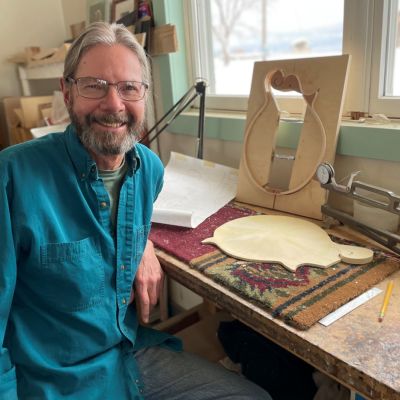 Bobby Wintringham
Luthier
Bobby Wintringham is returning for his sixth year as an instructor at the Academy's mandolin building experience. He is a full time luthier building San Juan Mandolins in his shop in Dolores, Colorado. Says Bobby, "The only thing more rewarding than building instruments is being able to share that knowledge with others."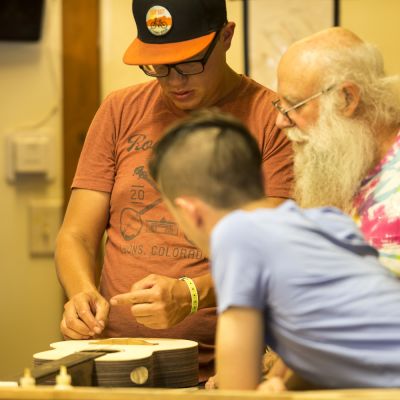 Brody Klemer
Luthier
Brody has been apprenticing under Michael Hornick since March of 2012. Under Michael's tutelage, Brody is primarily assisting with the guitar building process at the RockyGrass Academy. He has also recently completed his first full-size guitar under Michael's wing.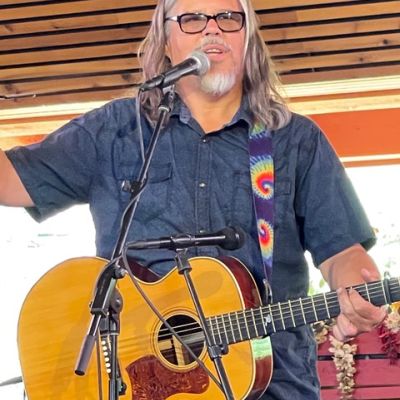 Mark Monroe Gibson
Luthier, Songwriter
Songwriter, recording artist and recovering attorney, Mark Monroe Gibson will be joining the mandolin building faculty. This will be Mark's fifth time building at the Academy.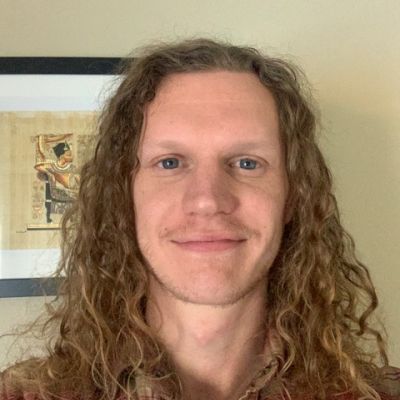 William Classon
Luthier
William Classon is a former geologist and current aspiring luthier, with experience making instruments and instrument parts at a premier CNC machine shop. I was also privileged to complete a full-time, 6-month apprenticeship under Dan Roberts in 2022, where I learned instrument building, repair, design, and much more."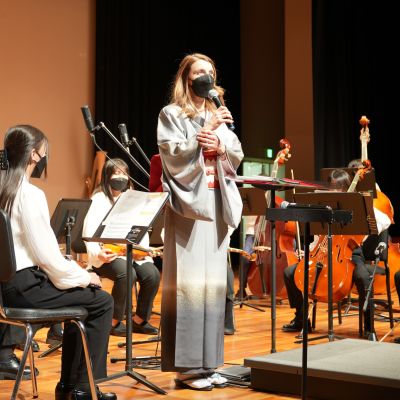 Leslie Ziegler
Kids Camp Lead Instructor
Leslie Ziegler is a bassist and singer with experience performing and teaching across the United States, Canada, Europe, and Asia. After graduating from Western Michigan University with a degree in Music Education, she focused on becoming an orchestra director in Michigan and worked with string students on traditional repertoire and also sprinkled in alternative styles such as bluegrass and jazz.
After her time in Michigan, she moved across the country in 2009 to direct orchestras for Boulder Valley School District in Boulder, CO. Here, she met talented musicians at various jams in the area and played with Colorado's most talented acts, began teaching at Bluegrass Camps for kids and became a founding member of The Railsplitters.
Playing in The Railsplitters led her to perform full-time in 2015, providing exciting touring opportunities across the United States, Canada, and overseas to Europe. Two years later, she parted from The Railsplitters to pursue teaching K-12 music abroad in China, and then, Japan, where she currently teaches orchestra, choir, MYP and DP music today.
Read More
Read Less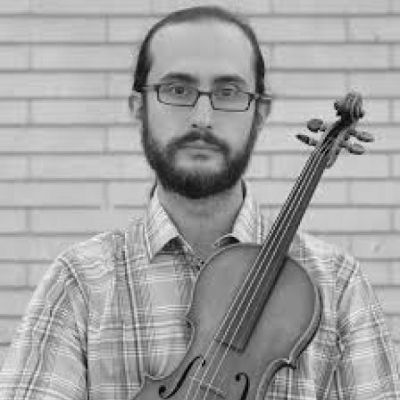 Justin Hoffenberg
Jake Leg
Originally from Northern Illinois, Justin Hoffenberg currently makes his home in Boulder, CO. Growing up in a musical household, he attended many concerts as a child and was drawn towards music. At 10 years old Justin joined his 5th grade orchestra, where he played the violin for one year before beginning Suzuki lessons, which he pursued until graduating high school. The summer between 5th and 6th grade proved a fateful one, as a family friend recommended attending the Rockygrass festival in Lyons, CO, as well as the camp that precedes it. Justin ventured to the camp not knowing anything about Bluegrass, but was immensely changed by the experience.
After spending the week with such fiddlers as Jason Carter (Del McCoury Band), Justin never looked back.

Justin has been performing in bluegrass bands professionally since he was 13 years old. While a senior in high school, Justin helped form Long Road Home, mainstay of the Colorado bluegrass scene to this day. His current project, Jake Leg, is currently touring and preparing to release this debut album this summer. You might even catch him on radio stations across the country as a guest eTone on the eTown radio show (where he appeared with such acts as the Indigo Girls, Tim O'Brien, Graham Nash, Big Al Anderson and the North Mississippi All Stars).
Read More
Read Less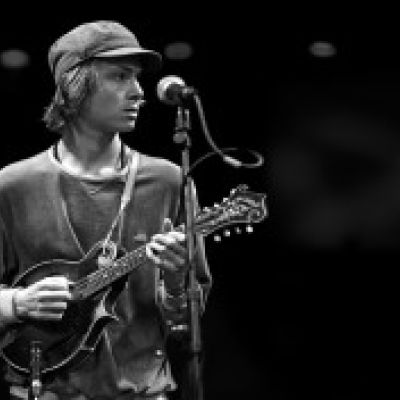 Dominick Leslie
Hawktail
Colorado native Dominick Leslie has been around live music all his life, having attended his first bluegrass festival when he was just five months old. Growing up he was surrounded by music, listening to and jamming with his dad's bluegrass band, and thanks to his Dad's influence, he has been playing instruments since he was old enough to hold one. At the age of four, Dominick acquired a ukulele tuned like the bottom four strings of a guitar, igniting a deep passion for music that still burns brightly. Dominick's abilities progressed rapidly on guitar, fiddle and mandolin, but eventually the mandolin became his obsession and demanded his total focus.
By the time he was 12, Dominick was writing his own music and practicing every day. At 15, he recorded his first solo CD, "Signs of Courage", receiving rave reviews from Bluegrass Unlimited Magazine, among others. Dominick's technique and emotive style were far more advanced than his young age would suggest. In 2004, Dominick became the youngest contestant ever to win the Rockygrass mandolin contest. He also placed first in the Merlefest mandolin contest, and second in the Walnut Valley International Mandolin Contest.
Dominick was featured in Mike Marshall's Young American Mandolin Ensemble. In October 2007, this elite group of seven young musicians was invited to perform with Mike at the Mandolines de Lunel festival in France.Dominick has also had the unique opportunity to study with mandolin virtuosos David Grisman, Mike Marshall, Chris Thile, Don Stiernberg, Andy Statman, Mike Compton, and Hamilton de Holanda at the Mandolin Symposium. Over the years his bluegrass roots have evolved into interests in Jazz, Classical and other World music.
These musical directions led him to enroll in the Berklee College of Music in 2008.Dominick has been involved with many projects over the years including The Brotet, The Deadly Gentlemen, The Grant Gordy Quartet, Noam Pikelny & Friends and a few other spontaneous acoustic groups. Whether writing a new piece, learning a tune, or performing with his confreres, Dominick will always share his love of music with others.


Read More
Read Less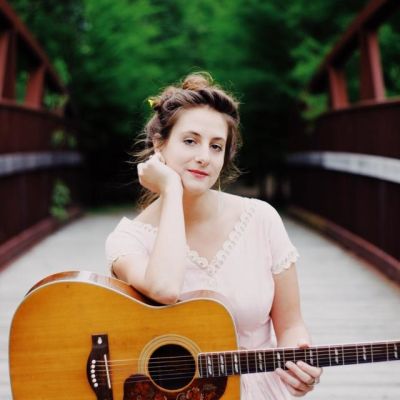 Gina Marie Leslie
Colorado-raised songstress Gina Marie Leslie is a longtime RockyGrass Academy student, now living in New Orleans. Born into a family of musicians, she grew up in a culture of jamming that uplifts all players involved and creates a welcoming atmosphere. A multi-instrumentalist (guitar, fiddle, bass, voice, ukulele) and songwriter, Gina has the tools to guide a musician at any level to feel the joy and beauty of connection through music. She plays with Damn Gina, The Bad Bad Leslie's, Mean Gina Jazz Band, and as a side musician for other projects.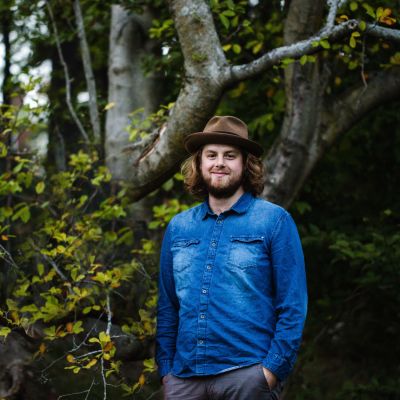 Sam Leslie
Born in Evergreen, Colorado, Sam Leslie is a composer, multi-instrumentalist, and sound engineer. After five formative years in Boston, Massachusetts studying at the Berklee College of Music, Sam now lives in Nashville, Tennessee.
Growing up in a musical family playing bluegrass, old-time, country, and other roots music styles, Sam has since enjoyed exploring and studying other genres and musical avenues. As a performer, composer, engineer, and teacher, Sam loves finding how each of these fields can enhance and inform one another to shine the way to a holistic creative flow.
Read More
Read Less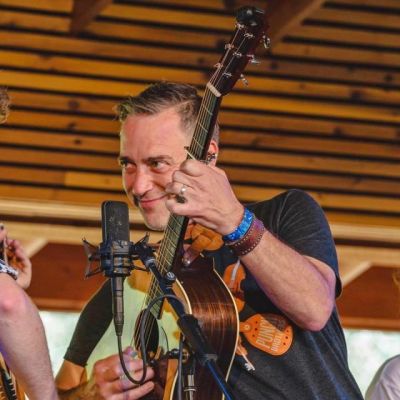 Brad Murphey
"Murph" first fell in love with bluegrass music while living in Chicago and immediately started studying it with the great Czech guitar player Slavek Hanzlik as well as Don Stiernberg and Greg Cahill. After living in Chicago he moved to Colorado and founded the band Slipstream which performed at many notable festivals such as Grey Fox in New York. He then toured the country performing with Nashville singer/songwriter Rorey Carroll and has performed with such bluegrass luminaries as Noam Pikelny, Matt Flinner, the Infamous Stringdusters, Crooked Still, Darol Anger as well as many others and has been an endorsed artist for Elixir Guitar Strings for 14 years. Currently Murph is living in Shanghai, China, performing with mandolin virtuoso Tom Peng and teaching guitar lessons while exploring as much of Asia as possible.
Like Dominick Leslie, this will be Murph's 21st year in a row at Rockygrass. "It doesn't matter where in the world you might find yourself, once you go to Rockygrass…you have to be there every year!" he proclaims. MacArthur Genius Grant recipient Chris Thile says about Brad Murphey: "a great lead guitarist….. and awesome rhythm player too!"
Read More
Read Less
Will Scherer
Violinmaker
Will is our resident violinmaker and owner of Scherer Violin Shop in Louisville Colorado. During RockyGrass Academy, Will devotes his time to providing support to academy students and and instructors. Will grew up playing violin and developed his musical passion with fiddle music in its various forms. During college he found himself hanging out at violin shops and eventually decided to pursue violinmaking. In 2013 he entered the violin making world through the mentorship of Thomas Verdot in Columbia Missouri. Will was selected for the Traditional Arts Apprenticeship program in 2015, funded by the Missouri Arts Council and the National Endowment for the Arts. He continued his training as an assistant with Verdot and studied with Hans Nebel through the MCLA violin restoration program.

Scherer relocated to Louisville Colorado in 2018 where he opened Scherer Violin Shop. He provides high quality student and professional stringed instruments, accessories, repairs and rentals. During the week of RockyGrass Academy, Will is available for gluing seams, cracks or damage due to weather, bow re-hairs, setup work including carving bridges, sound posts and peg or tuner adjustments. He also comes stocked with strings, accessories and instruments for sale during the week. Will loves the process of making every instrument sound its best and enjoys helping players of all levels at RockyGrass each year.
Read More
Read Less