2020 Festival Ticket Info
2020 Festival Ticket Info
2020 Festival Ticket Info
2020 RockyGrass Festival Tickets
RockyGrass on-site camping passes go on-sale at 9AM MST on Monday, December 9, 2019.
All remaining RockyGrass tickets go on-sale at 9AM MST on Tuesday, December 10, 2019.
Tickets will be sold via our new partner See Tickets. We anticipate this being a high traffic on-sale event, so please read this entire page to prepare yourself!
WHAT TO EXPECT
Users who arrive at the ticketing website prior to the on-sale time of 9AM MST will be granted entry in a randomized fashion at 9AM. Users who arrive at the ticketing website at 9AM or later will be added to the existing queue of early-arrivers in a first-come, first-served manner.
Users who arrive at the ticketing website more than 1 hour in advance of the on-sale time will not be included in the randomized queue.
Please note that while you are shopping, the items in your cart are not held for you until you reach the payment page and the timer starts running.
In order to get to the payment page more quickly, we recommend creating an account with See Tickets in advance.
3-day Festival Pass
$185
Payment plan available
Saturday Festival Pass
$80
On-site Camping (Includes 3-Day Pass)
$275
Payment plan available
On-Site Vehicle Pass
$150
River Bend Camping Pass (includes 3-Day Pass)
$270
Payment plan available
River Bend Parking Pass
$75
LaVern Johnson (Meadow) Camping Pass
$65
LaVern Johnson (Meadow) Vehicle Pass
$80
Lavern Johnson (Meadow) Park RV pass (includes full hook-up)
$250
Children 12 and under get FREE entry into the festival and campgrounds when accompanied by a ticketed adult. Tickets are refundable according to our refund policy. Please note: Resale of RockyGrass tickets for more than face value is extremely un-Festivarian and strictly forbidden. Please be cautious and use common sense when purchasing tickets from a 3rd party that you don't know — especially on Craigslist.
With RockyGrass tickets selling-out earlier every year, we've made some ticketing changes in recent years to get tickets into the hands of as many Festivarians as possible and to discourage scalpers.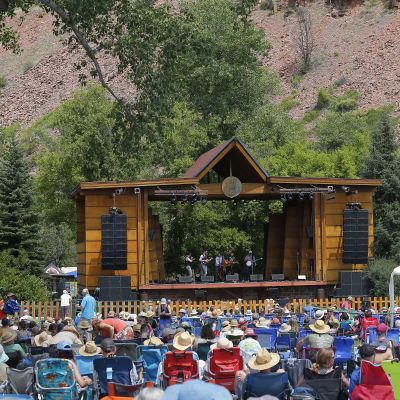 Ticket Limits
Again this year, you will be limited to a maximum of 4 tickets of a given type (e.g. 3-day pass, Friday single-day) per customer. After enforcing several different ticket limits over the past few years, this limit of 4 tickets per order is intended to get tickets to as many Festivarians as possible, while limiting large purchases by scalpers.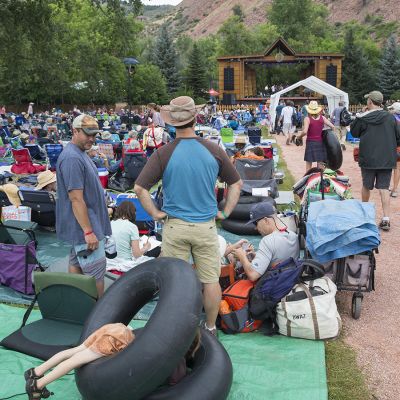 Getting Your Tickets
Barcodes for camping passes will be emailed to you immediately following your online purchase. These barcode tickets will need to be exchanged at the festival box office for a wristband. All festival* wristbands for the 2020 RockyGrass festival are RFID-enabled, which allows us to physically ship them to your home in the spring. You'll need to remember to bring the wristband with you to Lyons - and don't try to put it on early, because you won't be able to get it off! Of course, if you prefer not to have a barcode emailed to you or a wristband shipped to your home, you may choose to have your tickets held for you at will-call.

*3-day and single-day passes. On-site camping and River Bend camping are also RFID-enabled.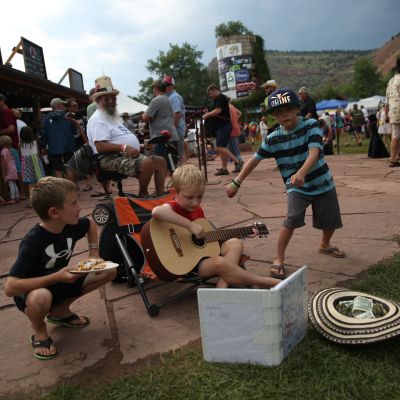 What is RFID?
RFID stands for "radio frequency identification," and it's a method of transmitting and receiving data. RFID-enabled wristbands carry a small amount of data, such as your name and order number, and they allow us to operate more securely. If someone loses their wristband, we are able to look it up and remotely deactivate it so it does not fall into the wrong hands. We use "passive RFID," which means the chip does not have a built-in battery and can only transmit data when it is held up to a scanner. It cannot be used to track location! Although it can be used to store payment information at a cashless event, we are not yet exploring that territory.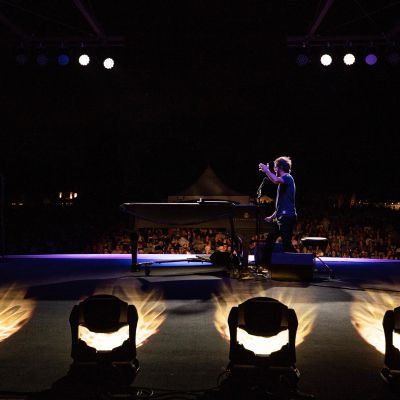 Payment Plans
Payment plans are available to help you purchase tickets to this event. We know you're eager for information on how they will work (how many payments, when the payments are due, etc.), but we're still working out some of the finer details on that front. Stay tuned for a more thorough overview of the payment plan service, which will be announced prior to the event on-sale. One thing we can tell you, is that there will not be any interest or fees associated with payment plans.
Show goes on rain or shine.
General admission; no reserve seating available.
Not responsible for loss, damages, or personal injury.
Acts/times subject to change.
Multiple-day tickets must be used by one person and cannot be split into single-day tickets.
A festival wristband must be worn on your wrist at all times while inside the festival grounds.
Only the first copy of the barcode ticket scanned will be honored.
Children 12 and under are free for the festival and camping when accompanied by a ticketed adult.
Tickets are non-refundable after March 20, 2020; no exceptions.
Refunds can only be issued to original purchaser.
CAMPING IS SOLD PER PERSON AND PER VEHICLE, NOT PER SITE. If there are two of you and you want to have your vehicle or an RV at the campground with you, you must purchase two camping passes and one vehicle or RV pass in addition to your Festival passes.
Camping vehicle passes are for the vehicle only and must be accompanied by camping tickets (which are sold per person, not per campsite).
A vehicle is considered anything requiring a license plate and under 18 feet in length. Vehicles over 18 feet are considered to be an RV and will be more expensive.
On-site vehicle tickets are valid for camping in the on-site campground only (not in VIP parking) and must be less than 18ft in length when fully extended.
LaVern Johnson vehicle tickets are valid in LaVern Johnson only and must be less than 18ft when fully extended.
LaVern Johnson RV tickets are valid in LaVern Johnson campground only and are valid for vehicles over 18ft in length.