Workshop Stage
Workshop Stage
Workshop Stage
A long-standing Telluride tradition, free workshop sets will be presented during the 2021 Festival in the Telluride Transfer Warehouse on the corner of Pacific Ave and South Fir Street. These free events will be held from 11am - 2pm on the Friday thru Sunday of each Festival weekend. Seating is general admission with limited capacity.
Workshops for the Solstice weekend…
Nick Piccininni & Jason Carter: Fiddlin' Over Yonder
Telluride Transfer Warehouse
11:00 - 11:45am
Sierra Hull & Andrew Marlin: Mandolins
Telluride Transfer Warehouse
Noon - 12:45pm
Edgar & George Meyer: Writing & Performing Instrumental Music
Telluride Transfer Warehouse
1:00 - 1:45pm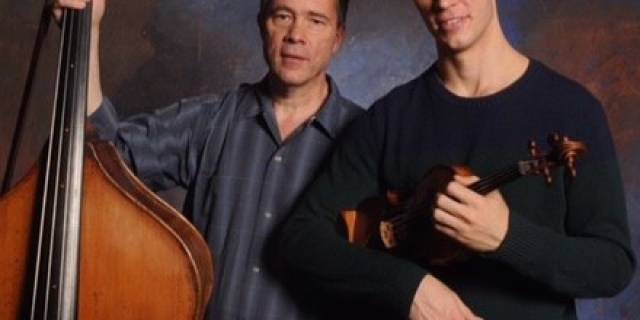 Internationally renowned five-time Grammy winner Edgar Meyer (a member of the Telluride House Band), along with his son George, will share original compositions for violin and double bass alongside traditional fiddle tunes and other surprises.
Edgar Meyer can be heard on a concerto album with the St. Paul Chamber Orchestra, Bottesini's Bass Concerto No.2, and Meyer's own Double Concerto for Bass and Cello with Yo-Yo Ma and Concerto in D for Bass. In 2006, he released a self-titled solo recording on which he wrote and recorded all of the music, integrating piano, guitar, mandolin, dobro, banjo, gamba, and double bass. In 2007, recognizing his wide-ranging recording achievements, Sony BMG released a compilation of "The Best of Edgar Meyer." In 2011, Edgar joined cellist Yo-Yo Ma, mandolinist Chris Thile, and fiddler Stuart Duncan for the Sony Masterworks recording "The Goat Rodeo Sessions" which was awarded the 2012 Grammy Award for Best Folk Album.
George Meyer has performed his own compositions in a variety of settings, including Chamber Music Northwest, Bravo! Vail, the Aspen Music Festival, the Rome Chamber Music Festival, and the Kyoto International Festival. In 2016, the Quodlibet Ensemble premiered his "Concerto Grosso," a 15-minute work for string orchestra with solo string quartet, in New York City. In addition to appearing with his father, George has performed with Jerry Douglas, Mike Marshall, Sam Bush, Fred Sherry, and Paul Neubauer. He has earned degrees from Harvard College and the Juilliard School.
Richie & Rosie: Ithaca Old-Time
Telluride Transfer Warehouse
11:00 - 11:45am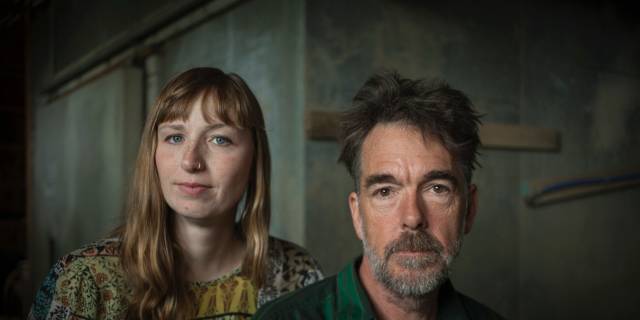 Richie Stearns and Rosie Newton grew up 150 miles and few decades apart. While both were raised by professional cellist, Richie started playing banjo at 14 and Rosie began classical piano lessons at eight, eventually moving to classical viola as a teen. Both shared incredibly unique, musically-immersed childhoods: Richie's family founded the iconic GrassRoots Festival of Music & Dance (which he is now President of) and by her junior year of high school, Rosie was playing fiddle and touring with folk rock band The Mammals. During that time, the two were introduced at Saratoga Springs' Flurry festival — a meeting that would spark a fated friendship and unique musical bond.
"He left an impression on me because he was wearing Converse. I had never seen an adult wear Converse before," said Rosie, reflecting back on the first time she shared the stage with Richie. As a Woodstock native, she graduated high school and decided to move to Ithaca after being drawn to the thriving old-time scene — which happened to also be Richie's stomping grounds. While studying viola at Ithaca College and playing fiddle on the side, Rosie started incorporating folk with her traditional Celtic and classical upbringing. Meanwhile, Richie was a well-established singer and banjo player in the community, having performed around the world with bands like Bela Fleck, Pete Seeger, David Byrne, Billy Bragg & Wilco, Old Crow Medicine Show, and Joan Baez. In addition to releasing two solo albums, Richie was adding to his endless discography, which includes three Natalie Merchant records, multiple collaborations with Jim Lauderdale and Donna The Buffalo, and Carrie Rodriguez.
Bryan Sutton & Andrew Marlin: Two Carolina Dudes
Telluride Transfer Warehouse
Noon - 12:45pm
Washboard Chaz & Chris Daniels: Reunion Jam
Telluride Transfer Warehouse
1:00 - 1:45pm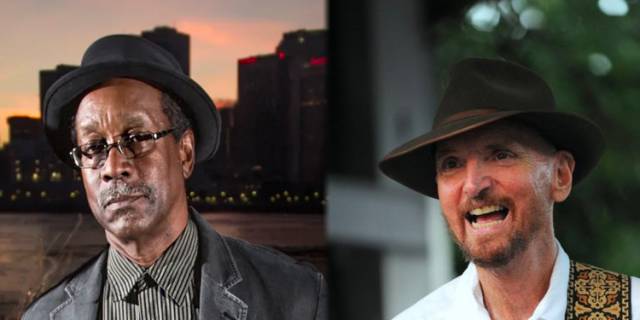 We open the workshop series with songs and stories from two beloved old friends and important members of the Telluride Bluegrass community - who co-founded the Festival's legendary After Hours Jam (which we now know as NightGrass).
Greg Liszt & Béla Fleck: Banjo Hour
Telluride Transfer Warehouse
11:00 - 11:45am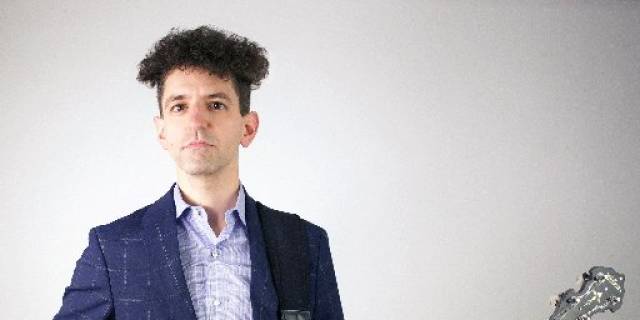 Banjo player Greg Liszt is the creator of a unique, four-finger picking style. He is a member of Crooked Still, Bruce Springsteen and the Seeger Sessions Band, and the Deadly Gentlemen. His recordings include Bruce Springsteen and the Seeger Sessions Band's Live in Dublin, Crooked Still's Hop High, Shaken by a Low Sound, Still Crooked, Live, Some Strange Country, and Friends of Fall, and the Deadly Gentlemen's Carry Me to Home and Roll Me, Tumble Me. His latest release is the mind-blowing Four Finger Banjo (2018).
Marikay Shellman, John "Picker" Herndon, Dave Lamb & Chris Daniels: Tall Tales from the Festival's Early Years
Telluride Transfer Warehouse
Noon - 12:45pm
These 4 TBF legends share fun (and often hilarious) stories from the festival's origins, to producing the first few Festivals (backstage, onstage, and in the town), to its growth into an internationally-renowned celebration of Americana music.
Christian Sedelmyer & Friends: Songs from Ravine Palace
Telluride Transfer Warehouse
1:00pm - 1:45pm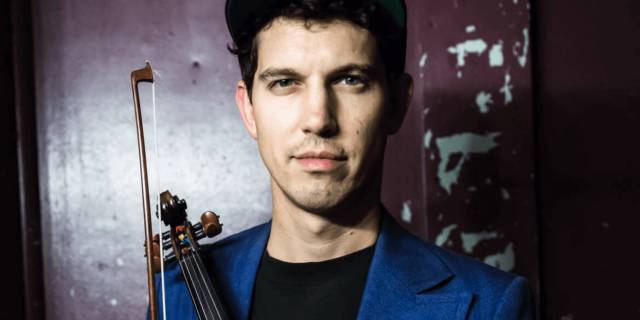 A formidable combination of passion, ambition, innovation, and talent, Grammy nominated Christian Sedelmyer exemplifies a new generation of musicians. A 5 string fiddle player and composer who is influenced in equal part by Neil Young and Stuart Duncan, Christian's unique and progressive improvisational ideas, technical facility, and ardent musicianship have garnered him a strong reputation in Nashville, where he has made his home for the past 11 years.

A co-founder of the progressive acoustic folk band 10 String Symphony, along with Rachel Baiman, since 2012, and a member of the genre-defying, Grammy nominated Jerry Douglas Band since 2014, Christian has played music all over the globe – Japan, Hong Kong, New Zealand, Australia, France, and the UK.
An in-demand sideman and session musician, he has performed or recorded with Jerry Douglas, Kacey Musgraves, Molly Tuttle, Sierra Hull, Bela Fleck, Emmylou Harris, Sam Bush, Vince Gill, Tim O'Brien, Bryan Sutton, Andrew Marlin, The String Cheese Incident, Peter Rowan, Steve Earle, and The Indigo Girls, among many others.

Christian's self-produced debut album Ravine Palace (2020) is a string band experience, meant to be heard as a journey through time and emotion. The record of 13 original instrumental tunes, both demonstrates his melodic sensibility as a writer and displays the collaborative setting in which his innovation and playfulness as an instrumentalist truly comes alive. Recorded live in a tight circle and mixed in three days at The Butcher Shoppe Studio in Nashville, the album is a powerful statement of musical synergy from start to finish.

Workshops from the first weekend…
Noam Pikelny, Wes Corbett & Béla Fleck: Three Banjos, No Waiting
Telluride Transfer Warehouse
11:00 - 11:45am
Inside the Musician's Brain, Live Podcast from Telluride, featuring Chris Pandolfi and Chris Eldridge
Telluride Transfer Warehouse
Noon - 12:45pm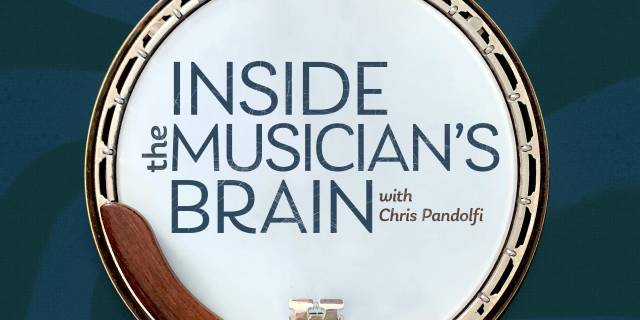 One of our favorite music podcasts, Inside the Musician's Brain, records a special live episode in front of the Festivarians at the Telluride Transfer Warehouse, featuring old friends Chris Pandolfi (Infamous Stringdusters) and Chris Eldridge (Punch Brothers).
The acclaimed podcast Inside the Musician's Brain is a deep dive into everything that's underneath the music and the artists that inspire us. Join Grammy Award winning artist and producer Chris Pandolfi of the Infamous Stringdusters, as he explores life as a musician, and sits down with other influential artists to discuss inspiration, creativity, and the many facets of bringing a musical vision to life.
Andy Falco
Telluride Transfer Warehouse
1:00 - 1:45pm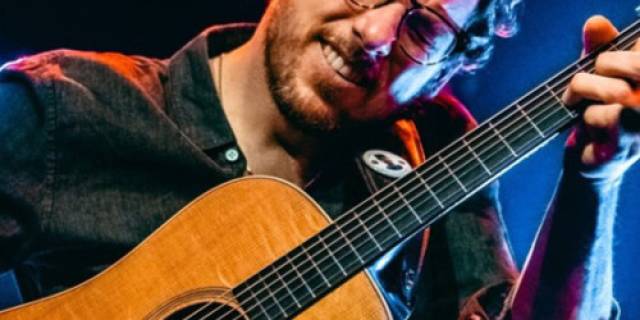 Andy Falco is a Grammy winning guitarist, singer, songwriter and producer from Long Island, New York specializing in American roots music. He is a member of jamgrass band The Infamous Stringdusters who won a Grammy for best Bluegrass Album in 2018.Andy has also performed or recorded with many artists throughout his career including Phil Lesh, David Bromberg, Joss Stone, Levon Helm, Keller Williams, The Travelin' McCourrys and many more.
Andy spent his formative years playing blues, funk and R&B on Long Island and in the New York City music scene of the 90's when it was defined by the various small venues curating vibrant musical environments. The scene provided opportunities to learn from and occasionally sit in, jam, or work with many great musicians like Jimmy Vivino, Johnny Johnson, David Amram, Gavin Degraw and Vanessa Carlton.
Dominick Leslie & Phoebe Hunt: Songs of Inquiry
Telluride Transfer Warehouse
11:00 - 11:45am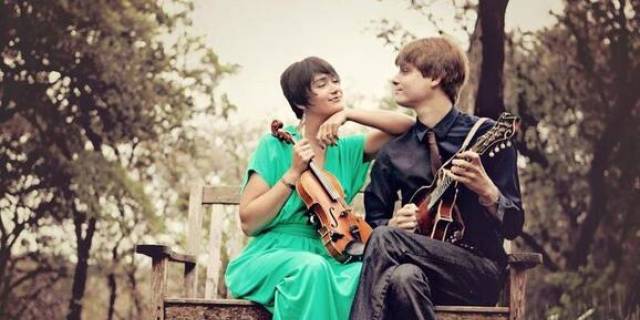 Named one of the 'Top 10 New Country Artists you Need to Know' by Rolling Stone Country, Phoebe Hunt is an accomplished Americana instrumentalist with foundations in jazz and swing music. Phoebe is skilled at taking seemingly disparate elements and pulling them together in a dazzling kaleidoscope of lush, coherent sound and rhythm patterns. The result is music that swells, crashes, and breathes organically under Phoebe's soulful, plaintive voice.
Mandolinist Dominick Leslie has been involved with many projects over the years including The Deadly Gentlemen, The Grant Gordy Quartet, The Brotet, Missy Raines and the New Hip, The Bee Eaters, Noam Pikelny & Friends, and his current ensembles Hawktail, Sam Reider and the Human Hands, and Phoebe Hunt and the Gatherers.
Jordan Tice: Motivational Speakeasy
Telluride Transfer Warehouse
Noon - 12:45pm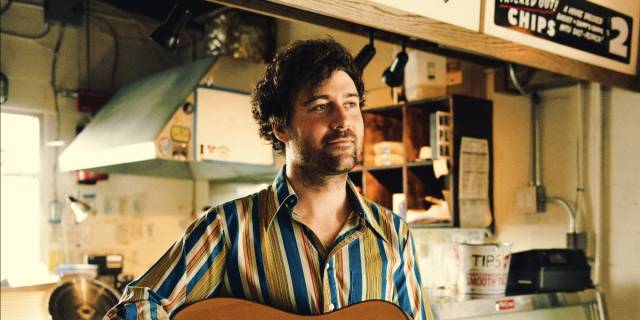 On his 5th record, singer-songwriter/guitarist, Jordan Tice breaks it down to just his voice and acoustic guitar. He combines witty musings on life, relationships, and time with his deft finger-picking acoustic guitar skills for a fresh take on a classic medium. Produced by Kenneth Pattengale (of The Milk Carton Kids), Motivational Speakeasy contains evidence of a variety of influences. From the classic Mississippi John Hurt style melodic blues of "Matter of Time" and "Goin on Down", to the dissonant Tom Waits-like shuffle of "Creation's Done" to the philosophical early Dylanesque chatter of "Walkin'" and "Where I'm At", Tice spins his influences into a variety of highly personal, well-crafted songs. In addition, the album contains 3 instrumental tracks where Tice showcases his narrative guitar-playing and composing with performances that range from British Isles inspired whistlefulness ("Stratford Waltz") to quirky ragtime ("Bachelorette Party", "Ghost Story"). Festivarians will recognize Jordan Tice as a member of the instrumental bluegrass supergroup, Hawktail as well as his sideman work with many other artists in the folk/bluegrass genre.
Punch Brothers: Happy Hour
Telluride Transfer Warehouse
1:00 - 1:45pm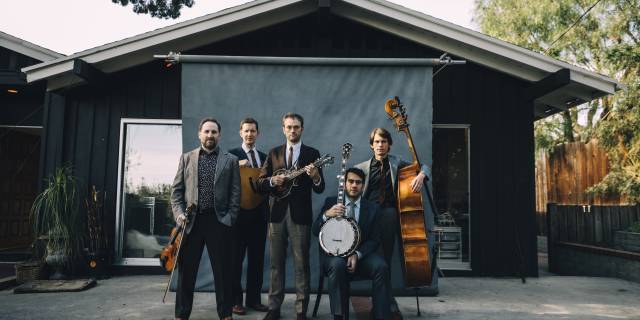 Sara Watkins & Friends: Under the Pepper Tree
Telluride Transfer Warehouse
11:00 - 11:45am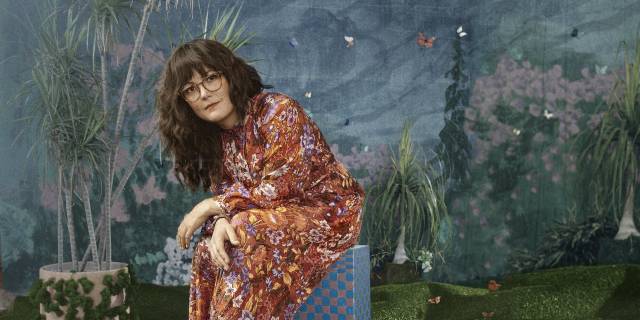 For two decades, Sara Watkins has been one of the most visible artists in roots music, with her catalog ranging from solo albums and Watkins Family Hour, a duo with her brother Sean Watkins, to her Grammy-winning bands Nickel Creek and I'm With Her. With the nostalgic and gentle new album Under the Pepper Tree, Sara Watkins offers a comforting record for those moments as daily rhythms fade into nightly rituals – and when a child's imagination comes to life. Made with families in mind, the personal project encompasses songs she embraced as a child herself, as well as the musical friendships she's made along the way. Recorded in Los Angeles with producer Tyler Chester, Under the Pepper Tree brings storytelling, solace, and encouragement to the listener, no matter the age.
Kris Holstrom, Olivia Pedersen: Local Strides in Sustainability
Telluride Transfer Warehouse
Noon - 12:45pm
Emily Scott Robinson: 2019 Telluride Troubadour…Still!
Telluride Transfer Warehouse
1:00 - 1:45pm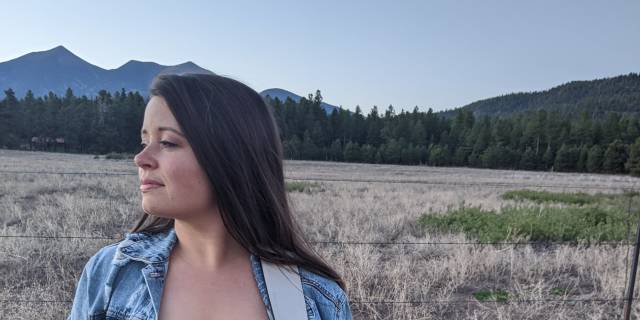 We close our first weekend of 2021 workshops with the reigning Telluride Troubadour (2019 winner) Emily Scott Robinson. North Carolina native Emily Scott Robinson has traveled a quarter million miles and counting, paying her dues along the dusty highways of America's wild country in the RV she calls home. Along the way, she's captured the stories of the people she met and expertly crafted them into the songs featured on her gorgeous debut studio release, "Traveling Mercies." Named one of Rolling Stone's "10 New Country and Americana Artists You Need to Know" for 2019, Robinson received critical acclaim from Billboard, No Depression, and American Songwriter for the stories captured on her new album and performed on the main stage of the 2019 Telluride Bluegrass Festival as winner of the Telluride Troubadour Contest.
The Telluride Transfer Warehouse workshop schedule is subject to change. We will post workshop updates to the webpage as soon as they are available.
After the workshops, Telluride Transfer Warehouse will also be presenting intimate ticketed shows in the afternoons and evenings in their uniquely inspiring open-air space.