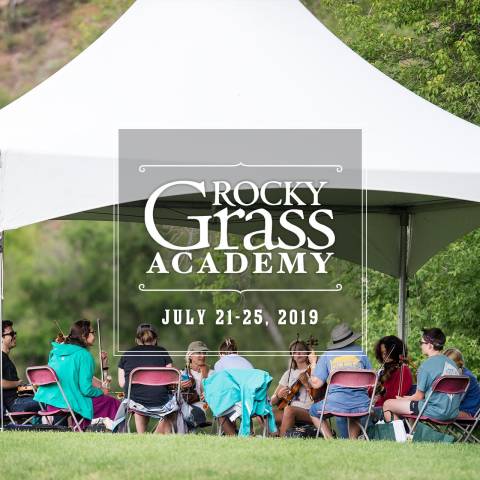 RockyGrass Academy Lottery Opens Tomorrow!
Whether you're a novice or advanced picker, spend the week before the RockyGrass Festival immersed in the world of bluegrass. Spend your days in instrument workshops, jam coaching, and a variety of electives including practice techniques, accompaniment, improvisation, learning tunes, and music history. Evenings feature band scrambles, barbecues, and campground jams along the St. Vrain River for pickers of all ages, abilities, and experience levels.

Preliminary faculty announcement prior to the lottery opening. Classes are offered in: guitar, mandolin, banjo (bluegrass & clawhammer), fiddle, dobro, bass, vocals, songwriting, instrument building, and the Kids Camp (ages 7-14).
Registration for the 2019 Academy is open from November 5 thru 14 via the online lottery.