2021
Main Stage Schedule
Main Stage Schedule
Main Stage Schedule
Gates Open/Tarp Run
10:00am
Never Come Down
11:00 - Noon
Mile Twelve
12:15 - 1:30pm
Kieran Kane & Rayna Gellert
1:45 - 3:00pm
Special Consensus
3:30 - 4:45pm
Tim O'Brien Band
5:15 - 6:30pm
Tony Rice Tribute
7:00 - 8:30pm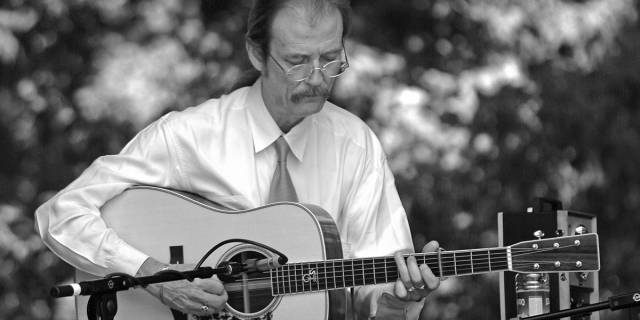 A tribute to the legendary guitarist Tony Rice (1951-2020) featuring Sam Bush, Bela Fleck, Jerry Douglas, David Grisman, Bryan Sutton, Chris Eldridge & Mark Schatz
The Infamous Stringdusters
9:00 - 10:30pm
Gates Open/Tarp Run
9:00am
Instrument Contest Finals
9:30 - 11:15am
The top 3 contestants in each of the 5 instrument contests (banjo, mandolin, guitar, fiddle, dobro) compete on the main stage for cash and prizes. Learn more about the instrument contests
The preliminary rounds are held on Friday in the Wildflower Pavilion.
Spaces may still be available in the instrument contests! Check availability in advance at www.seetickets.us or by visiting the contest table in the Wildflower Pavilion on the opening day of the Festival.
Fireside Collective
11:30 - 12:30pm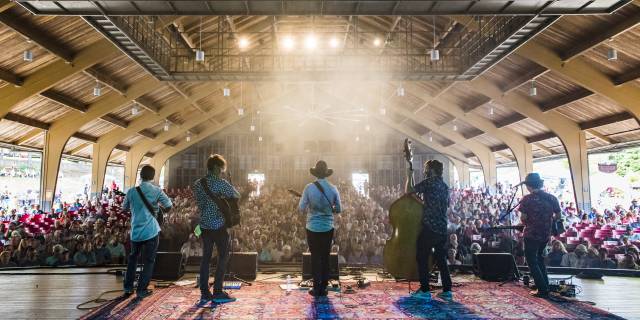 Quickly blazing a name for themselves with their progressive approach to American folk music, Fireside Collective delights listeners with memorable melodies and contemporary songwriting. Formed in the mountain city of Asheville North Carolina, the band plays original songs on stringed instruments, intended for a modern audience. Following the release of their debut album "Shadows and Dreams", the band hit the road seeking to engage audiences with their energetic live show built on instrumental proficiency, colorful harmonies, and innovative musical arrangements.
Well what do you call it?
"Bluegrass, Newgrass, perhaps Progressive folk…" These are some descriptions mandolinist and songwriter Jesse Iaquinto chooses to identify with. "Depending on where you come from and your experience with folk music, you may think we're very traditional, or on the other hand, consider us a progressive act. We appreciate both ends of the spectrum and may lie on a different end on any given night." While roots music lies at the core of the Collective's songs, a willingness to explore the boundaries and present relevant new material remains fundamental.
Michael Cleveland & Flamekeeper
12:45 - 1:45pm
Tony Trischka, Michael Daves & Bruce Molsky
2:00 - 3:15pm
Sierra Hull & Justin Moses
3:45 - 5:00pm
The Lil Smokies
5:30 - 6:45pm
Béla Fleck & Abigail Washburn
7:15 - 8:30pm
Sam Bush Bluegrass Band
9:00 - 10:30pm
Gates Open/Tarp Run
10:00am
The Old Gospel Ship
10:45 - 11:45am
Band Contest Finals
Noon - 1:00pm
The 3 finalists in the RockyGrass band contest compete on the main stage for cash, prizes, and a spot on the 2022 RockyGrass lineup!
The preliminary round is held on Saturday afternoon inside the Wildflower Pavilion. Learn more about the band contest…
Spaces may still be available for the 2021 band contest. Check availability in advance by visiting www.SeeTickets.us, or during the festival stop by the contest table in the Wildflower Pavilion.
Twisted Pine
1:30 - 2:45pm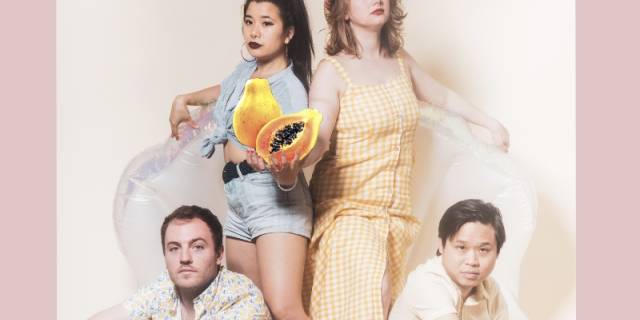 Praised by NPR for their "upbeat, poppy vibe; energetic, driving rhythms" and "virtuosic solos," TWISTED PINE has quickly become one of the most acclaimed young string bands in the Northeast. Audiences across the US and UK have been drawn to their forthright songwriting, lush harmonies, musical daring, and charismatic appeal.
Steeped in traditional music, these musicians are also fearless, tuneful improvisers and passionate lovers of pop. Fiddler Kathleen Parks' command of the vocal mic is as charming as it is gutsy. On her instrument, Parks is an insatiable risk-taker, seeking out exciting new musical territories. Mandolinist Dan Bui is a master of melody and drive, celebrated widely for his dexterous, tasteful picking. And bassist Chris Sartori holds down the low end and a lot more, introducing creative, funk-inflected cadences that never overwhelm the beat.
Peter Rowan & Jerry Douglas
3:00 - 4:15pm
The Del McCoury Band
6:30 - 8:00pm
Bela Fleck: My Bluegrass Heart
8:30 - 10:00pm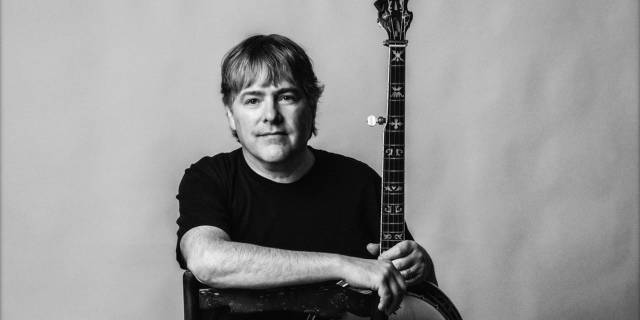 Bela Fleck: My Bluegrass Heart featuring Michael Cleveland, Sierra Hull, Justin Moses, Mark Schatz and Bryan Sutton
Planet Bluegrass has partnered with Mandolin.com to provide a ticketed video livestream to the entire 2021 RockyGrass Festival.
Produced by award-winning NOCOAST TV, the high-definition stream, will features 8 cameras and stereo audio, capturing every main stage set as well as interviews and other scenes from around the Festival.
A few refunded tickets may still be available for the 2021 RockyGrass Festival…