Waste Diversion
Waste Diversion
Waste Diversion
Since 2016, we have achieved average diversion rates of at least 60% across all of our festivals.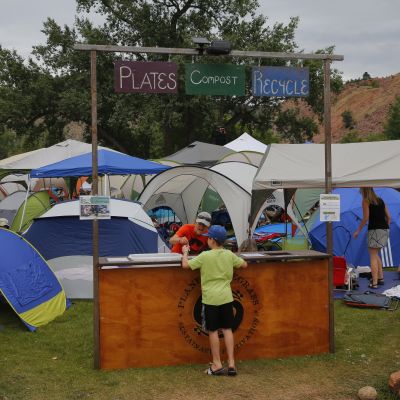 That means that of all the waste produced at our festivals, only 40% typically ends up in a landfill. The national average recycling rate was about 35% in 2014, according to the EPA. We're ahead of the curve, but we're not stopping there.
Each year, we introduce new initiatives to try to reduce the amount of waste generated at our events. From composting in 2003 to reusable plates in Lyons in 2016, we are always looking for new ways to reduce, reuse and educate.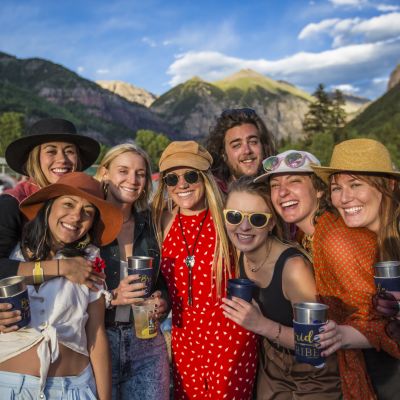 For those of you basking in the solstice sun, sipping a delicious brew, know that Planet Bluegrass has been grappling with a seemingly simple question the past few years, What's the best beer cup to use at the festival? The simple part of the equation is the math: 10,000 people over 4 days, and 600+ kegs, equals upwards of 75,000 cups. How to deal this with this inherently disposable situation?
The Present Choice: Durable Plastic Cups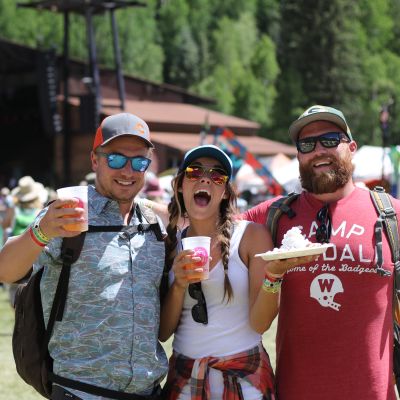 There are many issues to consider when using plastic cups at the festival. Foremost is the basic plastic issue, but also as important is cup reuse and cup recycling.
Plastic cups are made from a non-renewable resource: oil. Virgin plastic is a requirement of the FDA for items that will be touching foodstuffs, so getting a 100% recycled plastic cup is not an option. Why then use plastic cups in the first place? Plastic is sturdy, will easily withstand four days of festival use, and can be brought home and used for years afterwards. In fact, the festival has a history of selling relatively long lasting plastic cups, creating a culture where a new cup is issued each year, old ones are saved and even collected by some Festivarians for continued use at home long after the festival ends.

What about using more expensive cups, essentially coffee/thermal mugs? We do offer both stainless steel pint cups as well as insulated thermal cups. However, these aren't a viable option for all Festivarians as they can be pricey. We've compromised by offering three different tiers of cups that we believe will meet everyone's needs and reduce our overall reliance on plastic.