2019
Rockygrass Instrument Contests
Rockygrass Instrument Contests
Rockygrass Instrument Contests
The RockyGrass Music Competitions are traditional bluegrass competitions that began at the 1st Annual Rocky Mountain Bluegrass Festival in 1973. Instrumentalists compete on flatpick guitar, mandolin, banjo, dobro, and fiddle to receive beautiful instruments and cash prizes.
The preliminary round is held in the Wildflower Pavilion on Friday and the final rounds are held on the RockyGrass main stage on Saturday morning for all to enjoy — with many of the finalists' performances broadcast live on KGNU Boulder-Denver.
Registering for the Contest
Registration is open now at shop.bluegrass.com or 800-624-2422.
The entry fee is $15 per contest.
Since the contests are held inside the festival grounds, all contestants must have either a 3-day pass or single-day tickets for Friday (the preliminary round) and Saturday (finals on the main stage).
New instrument (See below)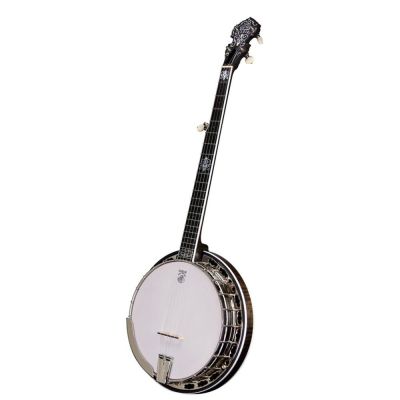 2019 Prize: Deering John Hartford 5-String Banjo
Deering's American-made Hartford model banjo, designed and built for legendary banjoist/performer John Hartford, has the world-renownedDeering Grenadillo (wood) tone ring.
The dark walnut stained, satin finished maple neck and resonator are highlighted by the Steamboat-style, fingerboard inlays and Paramount style peghead. No other banjo in the world sounds like a Hartford. Powerful, sweet, warm and rich with no shortage of volume makes this banjo super versatile as well as lighter in weight than a bronze tone ring banjo. The wood tone ring ages like a violin or guitar, faster than bronze tone ring banjos.
Read More
Read Less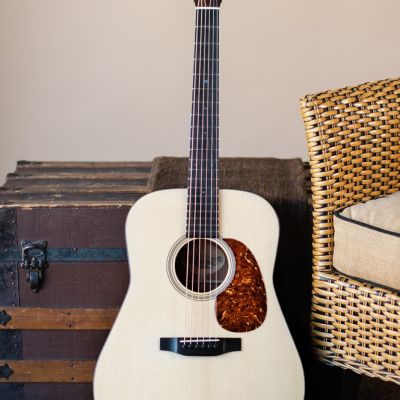 2019 Prize: Preston Thompson D-MA Guitar
The Preston Thompson Dreadnought guitars are all crafted to produce the tone and volume that the dreadnought guitar was originally designed to achieve.
These are traditional instruments and all models are based on the famous 1937 Herringbone Dreadnought, owned by the late, great Charles Sawtelle of the award winning bluegrass band, Hot Rize. All feature Red spruce (Adirondack) tops chosen for tap tone and stiffness, advanced X brace placement, hand graduated top thickness, pre-war hand carved scalloped braces, nitro-cellulose lacquer finishes and time tested design features such as dovetail neck joints. It's all about sound, and that is what the Thompson Dreadnought specializes in. Thompson Dreadnoughts are built with the finest woods, materials and craftsmanship to deliver that sought after pre-war sound and playing feel. This D-MA model features Sinker Mahogany back & sides, Adirondack top.
Read More
Read Less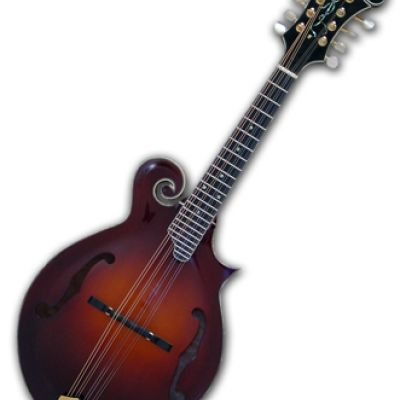 2019 Prize: San Juan Mandolin F-5
Located in the San Juan Mountains of Southwestern Colorado, luthier Bobby Wintringham specializes in making mandolin family instruments one at a time, with an emphasis on hand building and giving each instrument superior tone and playability while staying within the parameters of traditional mandolin design.
A mandolin is a tool for musical expression; at San Juan Mandolins our goal is to make an instrument that inspires you, the player, to truly express yourself.
Read More
Read Less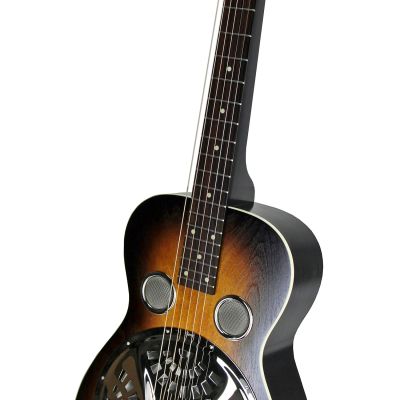 2019 Prize: Beard Deco Phonic Model 57 Squareneck
This new series of resonator guitars crafted at the Paul Beard Mastershop in Maryland reflect the stylings of the Art Deco period in which the resonator guitar was originally developed.
Applying innovative modern construction techniques to create a vintage vibe and sound is what gives these new instruments their appeal! Says Jerry Douglas: "The word 'Deco' conjures images of a time when design was at its peak. A period in architectural history unmatched by any other. The resonator guitar was born during this time and echoed art deco elements. Paul Beard's newest line of resonator guitars honors that tradition in appearance and tonal quality. Beneath the historic exterior lie Paul's own structural advances. By representing the original sound with the advantage of stability, it's only right that these guitars should bear the name 'Deco'."
Read More
Read Less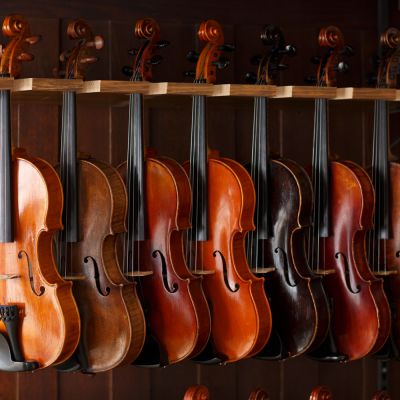 2019 Prize: Thomas Verdot Paragon Fiddle
Thomas Verdot studied violin construction with the late Karl Roy, former head of the violin making school in Mittenwald, Germany.
He then studied restoration with Hans J. Nebel, a fourth generation "Fiddle Maker" who was the former head of the restoration department of the Rembert Wurlitzer firm in New York. Verdot's Paragon violins are high quality European instruments, finished in-house, adjusted for the best possible performance.
Read More
Read Less
The preliminary round is held on Friday, July 26 in the Wildflower Pavilion (inside the Festival grounds). The 3 top contestants on each instrument will advance to the contest finals on the Festival main stage on Saturday, July 27. Here are the schedules for each instrument:
Banjo

1st prize: 2019 Prize TBA (2018 prize: Deering John Hartford banjo)
Prelims: Friday, 11:30am, Wildflower
Finals: Saturday, 10:30am, Main Stage

Flatpick Guitar

1st prize: 2019 Prize TBA (2018 prize: Preston Thompson D-MA Guitar)
Prelims: Friday, 1:00pm, Wildflower
Finals: Saturday, 10:15am, Main Stage

Mandolin

1st prize: 2019 Prize TBA (2018 prize: San Juan Mandolins Model F-5 Mandolin)
Prelims: Friday, 2:30pm, Wildflower
Finals: Saturday, 10:00am, Main Stage

Fiddle

1st prize: 2019 Prize TBA (2018 prize: Thomas Verdot Paragon Fiddle)
Prelims: Friday, 4:00pm, Wildflower
Finals: Saturday, 9:45am, Main Stage

Dobro

1st prize: 2019 Prize TBA (2018 prize: Paul Beard Deco Phonic Model 57)
Prelims: Friday, 5:30pm, Wildflower
Finals: Saturday, 9:30am, Main Stage
Each competition is limited to 12 registered contestants.
On the day of the preliminary round (Friday, July 26), contestants must check-in with the contest staff in the Wildflower Pavilion at least 1 hour before their contest is scheduled to begin.
Time limit is 3 minutes per song. The judges will mark you down if selections significantly exceed the time limit.
Contestants plays 2 songs in the preliminary round and 2 songs in the final round if finishing in the top three.
Repeats of preliminary songs are not allowed in the finals.
One backup musician allowed. No electric instruments or pickups allowed. Performers at the Festival or RockyGrass Academy instructors may not perform as backup musicians.
The Picking contest is judged "in the blind"; i.e. judges will not be in the audience.
Contestants who have previously won a contest may not enter that contest again.
The contestant order will be randomly assigned prior to each round.
In the event of a tie or virtual tie, the judges as a group will be allowed discretion to come to a consensus regarding the winner(s). A virtual tie is defined as total scores within 5 points of each other. Judges may need to confer to ensure fairness and consistency in the rating process.
50% Overall Ability (includes difficulty, expression, material selection, taste, execution)
25% Rhythm
25% Tone
With more instrument contestants than any year in recent memory, this year's instrument contest showcased another dazzling display of virtuosity in the Wildflower Pavilion and the finals on the main stage. Congrats to the winners on all 5 instruments:
Banjo
1st place: Max Allard (Chicago, IL)
2nd place: Gregg Welty (Pittsburgh, PA)
3rd place: Dan Whitener (Matawn, NJ)
Flatpick Guitar
1st place: Geordie Halma (Boulder, CO)
2nd place: Scott Slay (Lakewood, CO)
3rd place: Mariah Skillman (Red Bluff, CA)
Mandolin
1st place: Sam Leslie (Evergreen, CO)
2nd place: Eli Slocumb (Fort Collins, CO)
3rd place: Scott Slay (Lakewood, CO)
Fiddle
1st place: Eve Panning (Allegan, MI)
2nd place: Patrick Hoeper (Nashville, TN)
3rd place: Betty Schoonover (Farmington, NM)
Dobro
1st place: David Pailet (Denver, CO)
2nd place: Kyle Schoonover (Farmington, NM)
3rd place: Joshua Hight (Salt Lake City, UT)