2023
Rockygrass Instrument Contests
Rockygrass Instrument Contests
Rockygrass Instrument Contests
The RockyGrass Music Competitions are traditional bluegrass competitions that began at the 1st Annual Rocky Mountain Bluegrass Festival in 1973. Instrumentalists can compete in the following categories: flatpick guitar, mandolin, banjo, dobro, and fiddle.
The preliminary round is held in the Wildflower Pavilion on Friday and the final rounds are held on the RockyGrass main stage on Saturday morning for all to enjoy — with many of the finalists' performances broadcast live on KGNU Boulder-Denver.
Check back soon for information on how to enter the 2024 RockyGrass Instrument Contest!
2023 Instrument Contest Results
This year's instrument contest showcased another dazzling display of virtuosity in the Wildflower Pavilion and the finals on the main stage. Congrats to all the 2023 finalists:
BANJO
1st place: Luciya Sullivan
2nd place: Corey Clark
3rd place: Elijah Donovan
FLATPICK GUITAR
1st place: Michael Furry
2nd place: Philipp Keck
3rd place: Soraya Sullivan

MANDOLIN
1st place: Ethan Batan
2nd place: Luke Lovejoy
3rd place: Jack Dunlevie
FIDDLE
1st place: Celeste Johnson
2nd place: Mei Lin Heirendt
3rd place: Jackson Earles
DOBRO
1st place: Summers Baker
2nd place: Brian Eyster
3rd place: Dan Buller
Banjo - Deering John Hartford 5-String Banjo
Fiddle - Thomas Verdot Paragon Fiddle
Guitar - Preston Thompson D-MA Guitar
Mandolin - Collings Guitar MT2 Mandolin
Dobro - $1000 Cash!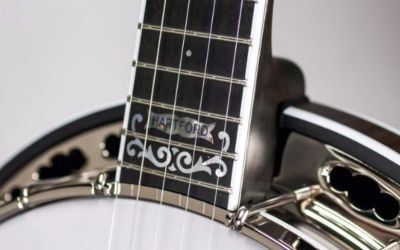 Banjo 1st Prize
Deering John Hartford 5-String Banjo
Deering's American-made Hartford model banjo, designed and built for legendary banjoist/performer John Hartford, has the world-renownedDeering Grenadillo (wood) tone ring.
The dark walnut stained, satin finished maple neck and resonator are highlighted by the Steamboat-style, fingerboard inlays and Paramount style peghead. No other banjo in the world sounds like a Hartford. Powerful, sweet, warm and rich with no shortage of volume makes this banjo super versatile as well as lighter in weight than a bronze tone ring banjo. The wood tone ring ages like a violin or guitar, faster than bronze tone ring banjos.
Read More
Read Less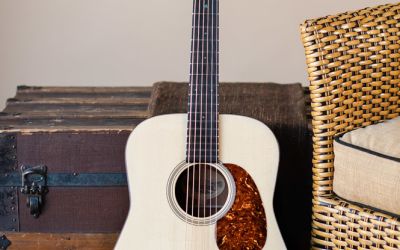 Guitar 1st Prize
Preston Thompson D-MA Guitar with Adirondack top
The Preston Thompson Dreadnought guitars are all crafted to produce the tone and volume that the dreadnought guitar was originally designed to achieve.
These are traditional instruments and all models are based on the famous 1937 Herringbone Dreadnought, owned by the late, great Charles Sawtelle of the award winning bluegrass band, Hot Rize. All feature Red spruce (Adirondack) tops chosen for tap tone and stiffness, advanced X brace placement, hand graduated top thickness, pre-war hand carved scalloped braces, nitro-cellulose lacquer finishes and time tested design features such as dovetail neck joints. It's all about sound, and that is what the Thompson Dreadnought specializes in. Thompson Dreadnoughts are built with the finest woods, materials and craftsmanship to deliver that sought after pre-war sound and playing feel. This D-MA model features Sinker Mahogany back & sides, Adirondack top.
Read More
Read Less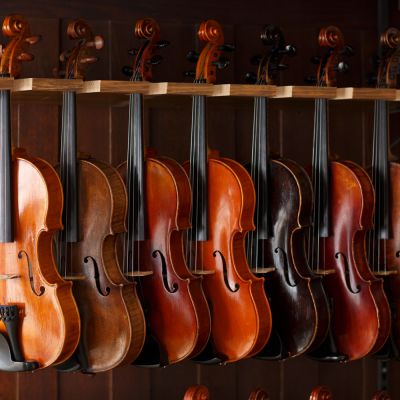 Fiddle 1st Prize
Thomas Verdot Paragon Fiddle
Thomas Verdot studied violin construction with the late Karl Roy, former head of the violin making school in Mittenwald, Germany.
He then studied restoration with Hans J. Nebel, a fourth generation "Fiddle Maker" who was the former head of the restoration department of the Rembert Wurlitzer firm in New York. Verdot's Paragon violins are high quality European instruments, finished in-house, adjusted for the best possible performance.
Read More
Read Less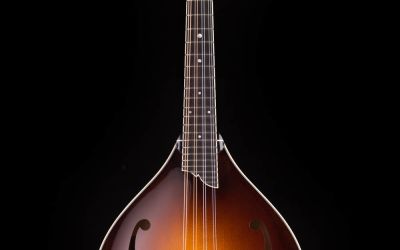 Mandolin 1st Prize
Collings Guitars MT2 Mandolin
The MT2 is our fully appointed A-model with a seasoned Red spruce top and premium maple back and sides. With its superb tone, elegant stylings and unmatched playability, the MT2 is sure to please the most discerning eyes and ears.
Each competition is limited to 12 registered contestants.
On the day of the preliminary round (Friday, July 28), contestants must check-in with the contest staff in the Wildflower Pavilion at least 1 hour before their contest is scheduled to begin.
Time limit is 3 minutes per song. The judges will mark you down if selections significantly exceed the time limit.
Contestants plays 2 songs in the preliminary round and 2 songs in the final round if finishing in the top three.
Repeats of preliminary songs are not allowed in the finals.
One backup musician is allowed. No electric instruments or pickups allowed. Performers at the Festival or RockyGrass Academy instructors may not perform as backup musicians.
The contest is judged "in the blind"; i.e. judges will not be in the audience.
Contestants who have previously won a contest may not enter that contest again.
The contestant order will be randomly assigned prior to each round.
In the event of a tie or virtual tie, the judges as a group will be allowed discretion to come to a consensus regarding the winner(s). A virtual tie is defined as total scores within 5 points of each other. Judges may need to confer to ensure fairness and consistency in the rating process.
50% Overall Ability (includes difficulty, expression, material selection, taste, execution)
25% Rhythm
25% Tone