2022 Song School
2022 Song School
2022 Song School
2022 Songwriting Instructors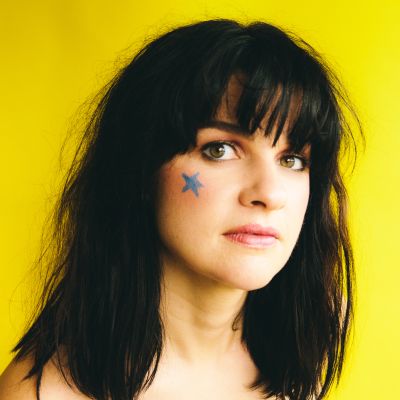 Rachel Baiman
With her 2017 debut Shame, Americana songwriter and multi-instrumentalist Rachel Baiman emerged as a fearless voice of the American female experience. "Shame" was featured on NPR's "Songs We Love", called a "Rootsy Wake-up Call" by Folk Alley, and described by Vice's "Noisey" as "flipping off authority one song at a time."
On her new full-length album Cycles, Baiman has found a grittier musical medium for her signature unabashed and defiant songwriting, employing a majority-female team including co-producer Olivia Hally, known as the front woman of Indie-pop band Oh Pep!
Cycles is a collection of songs encompassing the many ways that we destroy and rebuild as people, as families, and as a country. Songs about the cycle of life inspired by the birth of a nephew and the loss of a grandmother, songs about internal mental cycles of ambition and self-doubt, the cycle of progress and regression in our country's political journey, and the cycles of growth and reinvention that relationships take on. At times heartbreaking, at times celebratory, the album is a reflection of a lot of life experienced in a relatively short amount of time, a desire to hold fast to the people we love in the wake of so much uncertainty, and an exploration of the immense and unique strength of women in the face of adversity.

Originally from Chicago, Baiman moved to Nashville at eighteen, and has spent the last decade working as a musician in a wide variety of roles, from session musician (Molly Tuttle, Kelsey Waldon, Caroline Spence), to live sidewoman (Kacey Musgraves, Amy Ray), to bandmate and producer. Fiddle music was her first love, and she is known in the bluegrass and old time world for her work with progressive acoustic duo 10 String Symphony with fiddle player Christian Sedelmyer.
Her first solo album Shame, was produced by Andrew Marlin of Mandolin Orange, and established her role as part of a new generation of political songwriters. Since 2017, Baiman has toured her solo project internationally with appearances at the Kilkenny Roots Festival in Ireland, the Mullum Music Festival in Australia, and the Kennedy Center Millenium Stage in Washington, DC. She has also released a variety of small scale projects; her 2018 Free Dirt EP Thanksgiving, which read as a sort of epilogue to Shame, a duet project with singer Mike Wheeler, which is a more stripped down nod to her acoustic roots, and a 2020 single, Wrong Way Round, which shows more sonic experimentation and hints at musical direction of Cycles.

Inspired by the burgeoning grunge rock scene in Melbourne, Cycles was recorded in Australia in the glorified storage unit known as Purple Wayne Studios (Big Smoke) with engineer Alex O'Gorman (Angie McMahon). In addition to Hally on bass, piano and guitar, and Baiman on guitar, strings and banjo, other musicians include Melbourne drummer Bree Hartley, guitar players Cy Winstanley (Brandy Clarke) and Josh Oliver (Mandolin Orange), and guest vocalists Dan Parsons, Dan Watkins and Maggie Rigby (The Maes). The album was mixed by GRAMMY winning engineer Shani Gandhi, who is based in Nashville but originally from Australia as well.
Read More
Read Less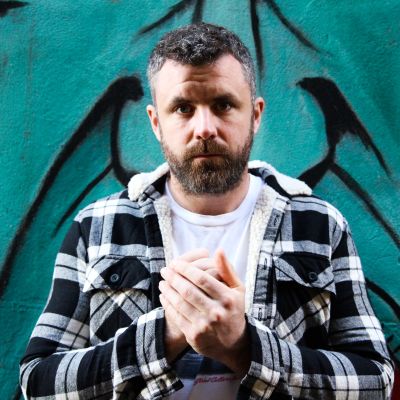 Mick Flannery
A cliché has it that you have to beware of the quiet ones, because most of the time their voices speak sharper and with more range than the loudmouths. Every cliché, however, has a grain of truth in it, and so it's fair to say that while County Cork singer-songwriter Mick Flannery is outwardly reserved, his songs are fluent in expressing layered aspects of the human condition, its flaws, triumphs, and general uncertainty.
An award-winning, double-platinum selling artist, Mick Flannery has not only released his self-titled sixth album (debuting at No. 1 in Ireland), but also oversaw the worldwide premiere of the stage musical, Evening Train (so named after his 2007 debut album). He began to write songs as a teenager in his home of Blarney, County Cork. As musical influences from albums by the likes of Bob Dylan, Van Morrison, Joni Mitchell and Tom Waits seeped into his creative DNA, Mick absorbed, learned and honed the craft that would send him on his way into the world. The path was smoothed somewhat when, at the age of 19, he became the first Irish songwriter to win the Nashville-based International Songwriting Competition. By the time he turned 21, he had signed to a major label and released his debut album.
Read More
Read Less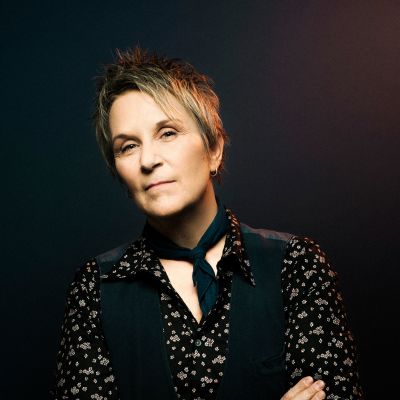 Mary Gauthier
Mary Gauthier is a Grammy Nominated songwriter whose songs have been praised by Bob Dylan and recorded by Jimmy Buffett, Tim McGraw, Bobby Bare, Kathy Mattea, Bettye Lavette and more. Gauthier's first nine albums presented extraordinary confessional songs, deeply personal, profoundly emotional pieces ranging from "I Drink," a blunt accounting of addiction, to "March 11, 1962," the day she was born — and relinquished to an orphanage — to "Worthy," in which the singer finally understands she is deserving of love.

Maybe that's where the confessional song cycle ends, for she has midwifed these eleven new songs on Rifles & Rosary Beads in careful collaboration with other souls whose struggle is urgent, immediate, and palpable. And none are about her.
Every day, on average, twenty-two veterans commit suicide. Each year seventy-four hundred current and former members of the United States Armed Services take their own lives.
Every day. That number does not include drug overdoses or car wrecks or any of the more inventive ways somebody might less obviously choose to die.
It seems trivial to suggest those lives might be saved — healed, even — by a song. By the process of writing a song.
And yet there is nothing trivial about Mary Gauthier's tenth album, Rifles and Rosary Beads (Thirty Tigers), all eleven songs co-written with and for wounded veterans. Eleven of the nearly four hundred songs that highly accomplished songwriters have co-written as part of Darden Smith's five-year-old SongwritingWith:Soldiers program.
None of the soldiers who have participated in the program have taken their own lives, and there's nothing trivial about that. Something about writing that song — telling that story — is healing. What Smith calls post-traumatic-growth.
Each song on Rifles & Rosary Beads is a gut punch: deceptively simple and emotionally complex. From the opening "Soldiering On" ("What saves you in the battle/Can kill you at home") to "Bullet Holes in the Sky" ("They thank me for my service/And wave their little flags/They genuflect on Sundays/And yes, they'd send us back"), while "Iraq" depicts the helpless horror of a female military mechanic being dehumanized and sexually harassed by fellow soldiers.
Read More
Read Less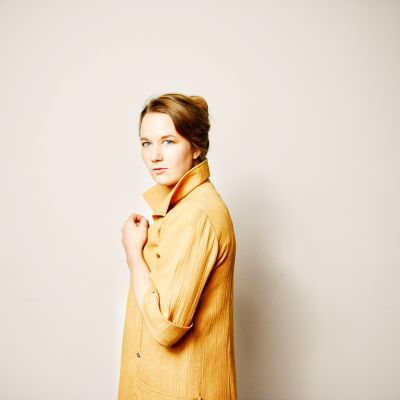 Courtney Hartman
Courtney Hartman is a Colorado-born guitarist, singer, writer and producer best known for her work beneath the surface, writing and recording with artists throughout the folk community.
With the release of her newest album, Glade, Courtney takes us with her into a world of her own making, with songs about home and abiding; pulling out the marrow of what makes us good and what makes us kin. Written in the year following her return to a childhood home, the songs emanate from a place of quiet and sifting out. Although she brought in a handful of friends to contribute from a distance, for the most part, Glade was crafted alone in the dark morning hours.
Acoustic Guitar Magazine recognizes Courtney as a "distinctive guitar stylist… and a songwriter that delights and disturbs" while PopMatters calls her music "a delicate light glistening softly in the darkness." Her debut album, Ready Reckoner, was written amidst a 500-mile walking pilgrimage and features collaborations with Bill Frisell, Anais Mitchell, Shazhad Ismaily and Sam Amidon.
In 2014 Courtney received a GRAMMY nomination for her work with folk quintet Della Mae and in 2017 she was nominated for Instrumentalist of the Year by the Americana Music Association. She will be touring throughout the fall and winter in support of her album, Glade..
Read More
Read Less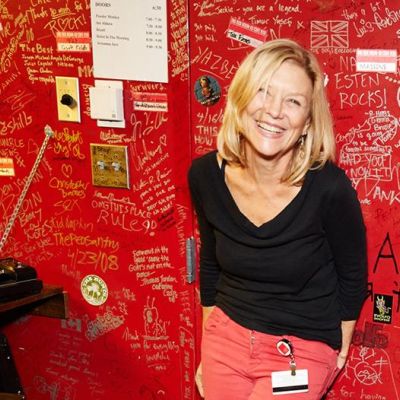 Bonnie Hayes
The songs of Bonnie Hayes have always been extraordinary, from "Shelly's Boyfriend", the post-punk badgirl anthem that put her on the map to the authentic passion of "Have A Heart" and "Love Letter," which restored Bonnie Raitt to superstardom with the multi-platinum, multi-Grammy-winning CD Nick of Time. Writing for artists as diverse as Bette Midler, Robert Cray, Adam Ant, David Crosby, Booker T and the MG's, and Cher, Hayes has continued to craft songs one critic described as "sparkling clockwork mechanisms with a tendency to do the unexpected."
On the new CD, Love In the Ruins, Bonnie infuses her barbed lyrics with her own unmistakable vocal style and adds a new fervor for crunchy guitars and incendiary drumming. The sum is ironic, literary, melodic, tragic, wild, honest, joyful music that also flat out ROCKS. Known for years as a keyboardist (she actually toured as a keyboard player/backing vocalist with such arena acts as Belinda Carlisle and Billy Idol), she turned to writing on guitar to stimulate the creative process. Bonnie's personal reinvention is typical of her uncompromising attitude: "I reject the idea that music has to be either smart or kickass—-why not both?"

Famed for her kick-out-the-jams live show, Hayes has also enjoyed success as a recording artist and producer. In 1984, her pop/punk debut Good Clean Fun was released on seminal LA indie Slash Records to critical raves and national college airplay and in 1995, the Hayes-produced CD Steppin' Out by the Gospel Hummingbirds was nominated for a Grammy. Her new CD marks a return to center stage for this exceptional songwriter.

Bonnie Hayes is a popular and experienced teacher with an original slant on writing songs that satisfy both artistic and commercial criteria. She teaches classes in various aspects of songwriting and popular music regularly. Her students have won prizes in the John Lennon songwriting contest, the WCSA songwriting contest, the Soulmaking contest, and others.
Read More
Read Less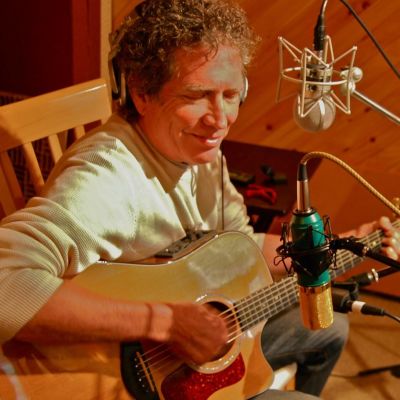 Pat Pattison
Pat Pattison is an author, clinician and Berklee Professor of Lyric Writing and Poetry whose students have composed for major artists and written number one songs. At Berklee, he developed the curriculum for the only songwriting major in the country. In addition to his four books, Songwriting Without Boundaries, Writing Better Lyrics, The Essential Guide to Lyric Form and Structure, and The Essential Guide to Rhyming, Pat has developed three online lyric writing courses, one on poetry, and one on creative writing available through Berkleemusic.com.
He has filmed a series of lectures and masterclasses, available through Songwork.com and has written over 50 articles for various magazines and blogs. Pat continues to present songwriting clinics across the US, Canada, Australia, New Zealand and the UK. Several of his students have won Grammys, including John Mayer and Gillian Welch.
Read More
Read Less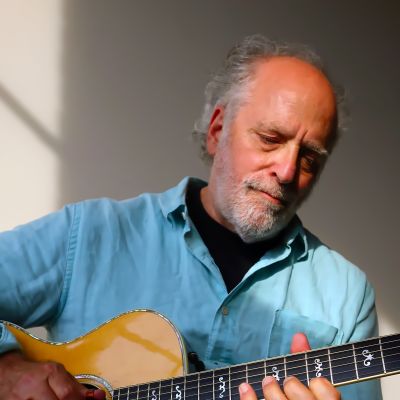 Paul Reisler
Paul Reisler is a composer, songwriter, recording artists, performer and teacher. He is the founder and artistic director of Kid Pan Alley, co-founder of Trapezoid, as well as his current bands, Paul Reisler & A Thousand Questions featuring Howard Levy, and Three Good Reasons. Over the past 40 years, he has performed in over 3,000 concerts, recorded close to three-dozen albums, written Aesop's Fables for Orchestra and Narrator, music for theatre, dance and film, as well as the script and songs for two musicals—Bouncin' and The Talented Clementine.
He's written more songs than the Beatles, Bob Dylan, Joni Mitchell, and Stephen Foster combined—somewhere north of 3,500 compositions thanks in no small part to his army of 65,000 kid co-writers as well as his many adult collaborators. Artists including Sissy Spacek, Raul Malo, Darrell Scott, Cracker, Corey Harris, Jesse Winchester and many others have recorded some of his songs.

At this stage of his life, he's committed to inspiring the creativity of others through his songwriting workshops as well as through Kid Pan Alley. A few of the places he's taught include Rocky Mountain Song School (26 years), Utah Song School, New Song Academy, Swannanoa Gathering, Augusta Workshop, Hollyhock, Kerrville, NSAI, Berklee College of Music, and he will be co-founding a new annual Songschool in Italy in April.
Read More
Read Less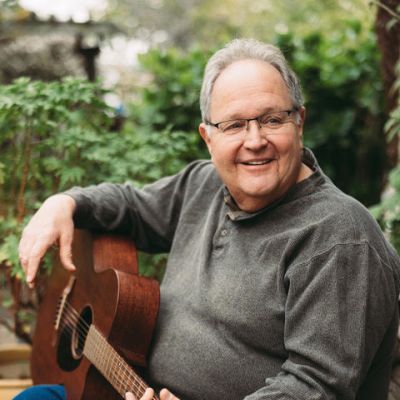 Steve Seskin
Steve Seskin is a successful songwriter who has written seven number one songs, including Grammy-nominated "Grown Men Don't Cry," recorded by Tim McGraw, and "Don't Laugh at Me," winner of NSAI Song of the Year and Music Row Magazine Song of the Year in 1999 as recorded by Mark Wills. His other #1 hits are "No Doubt About It" and "For a Change," both recorded by Neal McCoy, "No Man's Land" and "If You've Got Love," both recorded by John Michael Montgomery, and "Daddy's Money," recorded by Ricochet.
Other chart toppers include "I Think About You," recorded by Collin Raye, and "All I Need To Know," recorded by Kenny Chesney. The video for Raye's "I Think About You" single was named the Academy of Country Music's Video of the Year in 1997, and the song and video were also given an award by the Tennessee Task Force Against Domestic Violence.
In 2014, 2018 and 2020, Steve was nominated to the NSAI Hall of Fame. Recent recordings of his songs include "Pictures," by John Michael Montgomery, "We Shook Hands," by Tebey, and "I'll Always Be There For You," by Brian McComas, "This Too Shall Pass," by Sinclair and "Standing Still", "Proof", "Lift You Up" and "Electricity" by Seth Glier.
While Steve is best known for writing hits, he is also a successful performer and recording artist. His 20th album, Some Sunsets, released in 2014, is filled with inspiring, hopeful songs, and features Steve and the talented Julia Sinclair. "Don't Laugh at Me" was recorded by Peter, Paul and Mary and became the impetus for the Operation Respect/Don't Laugh at Me project, a curriculum designed to teach tolerance in schools. This program has already been implemented in more than 20,000 schools across the country. Steve now enjoys performing at school assemblies in support of this program. The song is now available as a children's book, Don't Laugh At Me, which was featured on PBS's Reading Rainbow in September 2002.
Read More
Read Less